'Star Wars: The Rise of Skywalker' Perfectly Sets Up 'Lando: A Star Wars Story'
Star Wars: The Rise of Skywalker is much more than just the conclusion of the Skywalker saga. It's also the last time audiences are likely to see many of their beloved original trilogy characters. The film certainly takes advantage of this opportunity, calling back many fan favorites for — at the very least — the briefest of cameos.
The Rise of Skywalker may bid a final farewell to characters like Luke Skywalker, Leia Organa, and Emperor Palpatine. But it also welcomes Billy Dee Williams' Lando Calrissian back to the saga after 36 years. In fact, The Rise of Skywalker provides the perfect launchpad for Han Solo's old partner-in-crime to headline a Star Wars story of his own.
[Spoiler alert: This article contains MAJOR spoilers from Star Wars: The Rise of Skywalker. Read at your own risk.]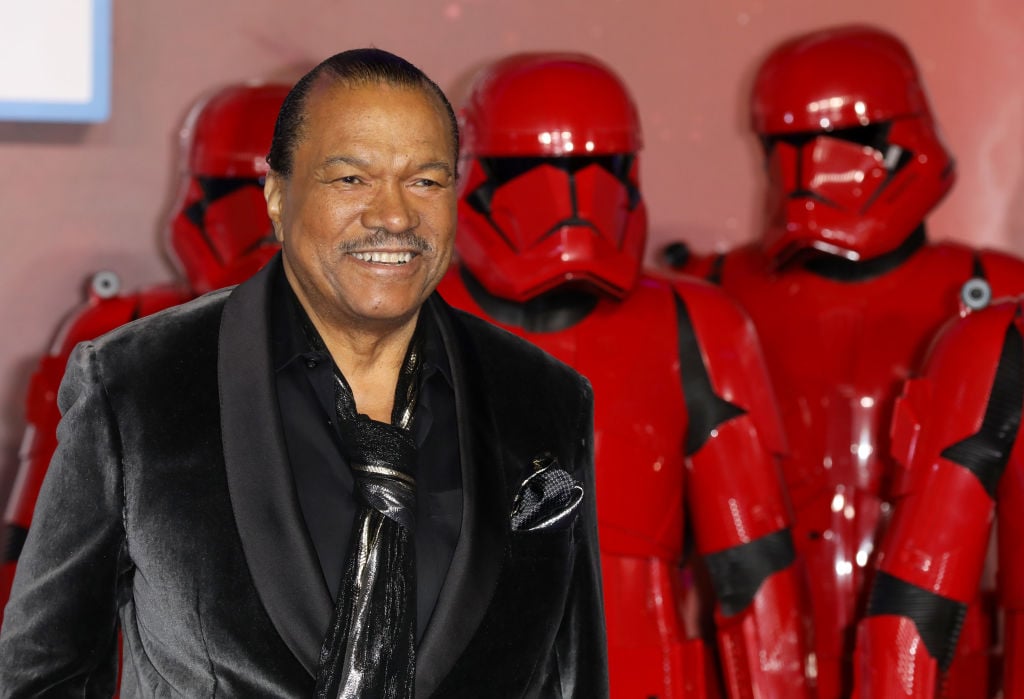 Bring back Donald Glover and Billy Dee Williams
When we meet Lando in The Rise of Skywalker, he's (mostly) past his flying days. Of course, he hops back into the Millennium Falcon for the final battle. But we certainly don't expect the 82-year-old Williams to headline a Lando standalone film all by himself. If only Star Wars had already introduced a younger incarnation of the character who could do most of the heavy lifting.
Naturally, Lando: A Star Wars Story would feature the return of Donald Glover, reprising the role he first played in 2018's Solo. If Lucasfilm were to pursue a story focused on Lando, they could use footage of Williams as a framing device. Following The Rise of Skywalker, we don't know how many more adventures Lando has left in him.
Perhaps he uncovers news that causes him to look back on a previous adventure. After all, Lando's return already involved looking back on the "good ol' days." The film could even contrast his memory and how events really played out for comedic effect. But what really makes the prospect of a Lando movie so promising is how well The Rise of Skywalker leads into it.
Explore Lando's connection to Jannah
Throughout the film, we discover Finn (John Boyega) is Force-sensitive, an ability he confesses to Jannah (Naomi Ackie). The pair bond over their histories with the First Order, and Jannah recounts how she and her battalion had a "feeling" and refused to fight. This subplot builds off of The Last Jedi's notion of the Force becoming more widely accessible to others.
So when Jannah approaches Lando at the end of The Rise of Skywalker, the pair share an instant connection. When Lando asks Jannah where she's from, she says she doesn't know, and he pointedly replies, "Let's find out." The implication is that Lando and Jannah are related somehow, though the film never comments directly about this possibility.
Fans can infer this is the case, thanks to a new book. Star Wars: The Rise of Skywalker The Visual Dictionary includes a tidbit about Lando's life which speaks directly to his potential relationship to Jannah.
When peace reigned, [Lando] attempted to start a family, but tragedy struck and his infant daughter vanished. It was only later that it became clear who the culprits behind the abduction were: the First Order, building their fighting forces but also specifically striking out at the old Alliance leadership.
We know Jannah was abducted and forced to fight for the First Order. So it isn't a stretch for Lando's story to dovetail with hers.
A way to re-energize the standalone projects
Such a story would have to be set after the fall of the Empire in Return of the Jedi. According to Wookiepedia, Lando is roughly 20 years old during the events of Solo. That story is set roughly 10 years before A New Hope. So Lando would likely be in his late 30s in our proposed story. In that case, the 36-year-old Glover might actually be the perfect age for a Lando movie.
Because our Lando film would also serve as a Solo sequel, Alden Ehrenreich's Han and Joonas Suotamo's Chewbacca could return in a supporting capacity. Audiences could even gain a little insight into what those two are up to. Perhaps Han will have already become a father — to baby Ben — and inspire Lando's own desire for a family.
By building off of The Rise of Skywalker, Lando: A Star Wars Story would give Lucasfilm the opportunity to reignite interest in its spinoff projects. The 30 years between Return of the Jedi and The Force Awakens have barely been touched on-screen, except for The Mandalorian. Digging into Lando's untold story is too rich an opportunity to pass up. Get on it, Lucasfilm.