'Stars Wars': Every Thing the Stars Actually Hated About the Movies
Star Wars is one of the most loved franchises in movie history, so it's no surprise it has continued throughout decades. Although the movies are beloved, the actors who helped create them still have their own problems with their characters, the story, or things that happened behind the scenes.
So what didn't the cast like about what happened in the franchise? Here are 20 things the stars actually hate about Star Wars. 
1. Carrie Fisher hated Leia's gold bikini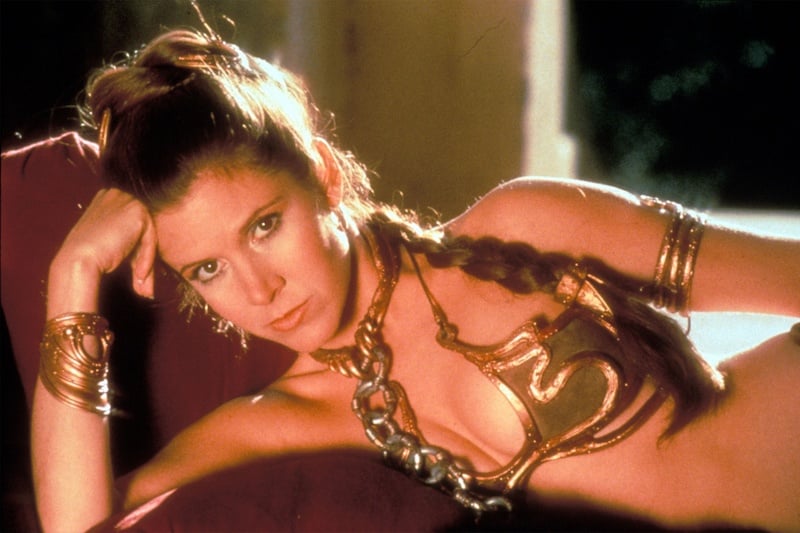 Princess Leia is one of cinema's most iconic female roles, and a big part of that is the strength and authority she wielded. She wasn't solely there to be someone's princess who is saved or be a male character's love interest. But a big moment for her character is when she is enslaved by Jabba the Hutt and is forced to wear a gold bikini.
Carrie Fisher hated that and had no problem writing in her book, The Princess Diarist "When [director George Lucas] showed me the outfit, I thought he was kidding and it made me very nervous. I had to sit very straight because I couldn't have lines on my sides, like little creases. No creases were allowed, so I had to sit very, very rigid straight."
But she still managed to look on the bright side of wearing the impractical outfit. "What redeems it is I get to kill him, which was so enjoyable," she wrote. "…I sawed his neck off with that chain that I killed him with. I really relished that because I hated wearing that outfit and sitting there rigid straight, and I couldn't wait to kill him."
Next: Mark Hamill wasn't happy with this change in Luke.

2. Mark Hamill wasn't happy with Luke's pessimism in The Last Jedi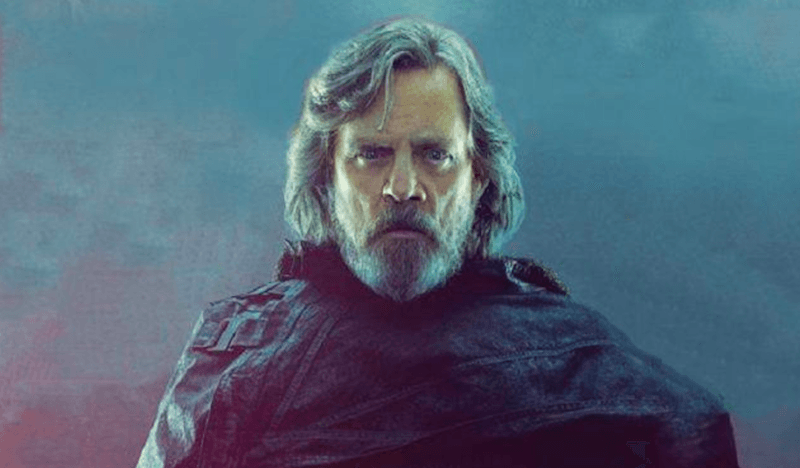 This movie really tore apart fans, and Mark Hamill also admitted to not being happy with Rian Johnson's vision of Luke Skywalker.
"Luke was so optimistic and so hopeful and cheerful. Here he's is in a very, very dark place," explained Hamill, according to Deadline. He said this was "a fundamental difference" between Johnson and the actor while making the movie.
Next: Harrison Ford didn't like this so much he told George Lucas.

3. Harrison Ford didn't approve of George Lucas' dialogue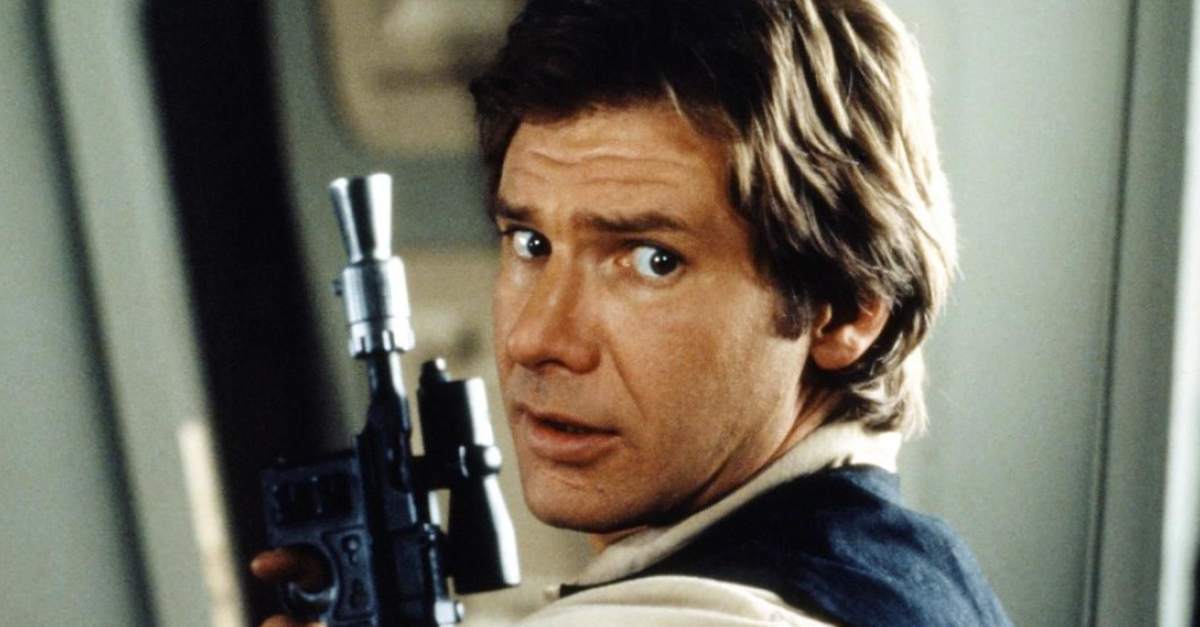 Star Wars is undoubtedly one of the most quotable movies decades later ,so that is a testament to the dialogue. However, Harrison Ford actually criticized it to George Lucas.
"I told George: 'You can't say that stuff. You can only type it.' But I was wrong," Ford said, according to the Huffington Post. "It worked."
Next: This child actor hated the franchise for a sad reason.

4. Jake Lloyd hated Star Wars because he was bullied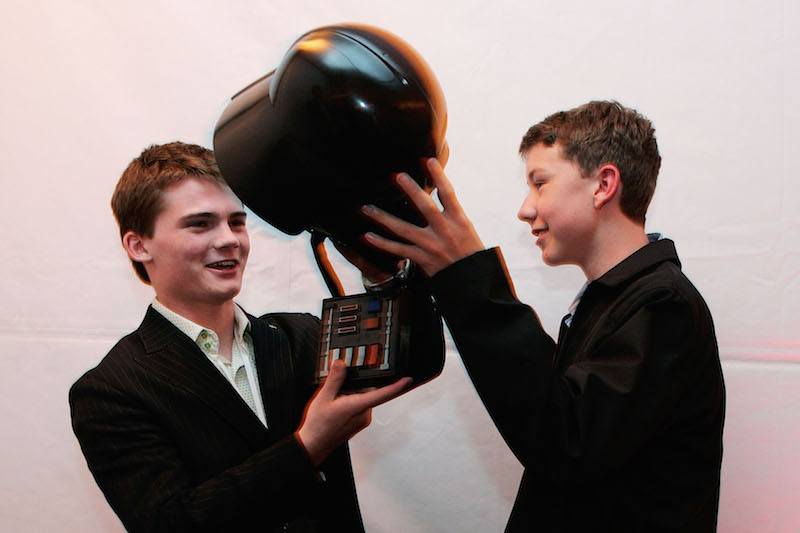 The child actor was the first to play young Darth Vader in the prequels, and he had to not only deal with the backlash from fans, but also bullies at school because of it. "Other children were really mean to me," Jake Llyod said according to the Daily Mail. "They would make the sound of the lightsaber every time they saw me. It was totally mad."
Things got so bad that he quit acting altogether. He also has no problem admitting that he hates the franchise now because of how it affected his childhood.
Next: This actor hated how things were run behind the scenes.

5. Hayden Christensen didn't think there was much creativity going into creating the prequels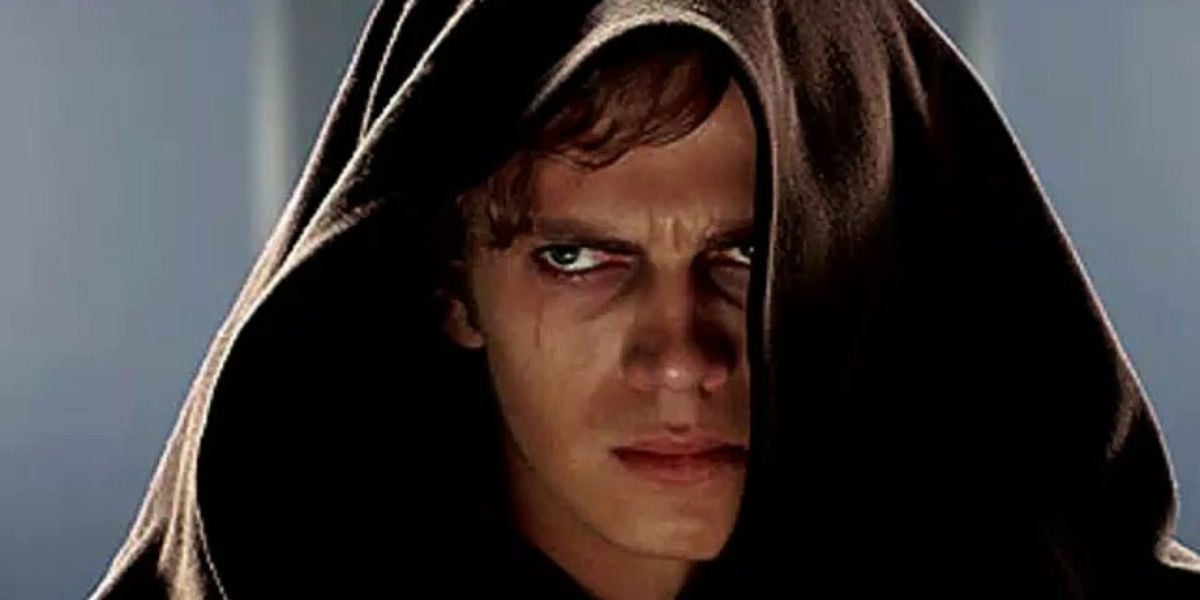 Harrison Ford isn't the only cast member who questioned Lucas. Hayden Christensen also said he didn't enjoy filming the prequels because of how he ran the production.
"George isn't looking for us to come in and have script meetings with him and talk about characters," explained Christensen to Details. "It wasn't necessarily anything you could feel good about creatively, as far as, 'This is why I became an actor.' It's not why you become an actor, to do that stuff."
Next: This voice actor called this one character racist.

6. Peter Serafinowicz called Jar Jar Binks racist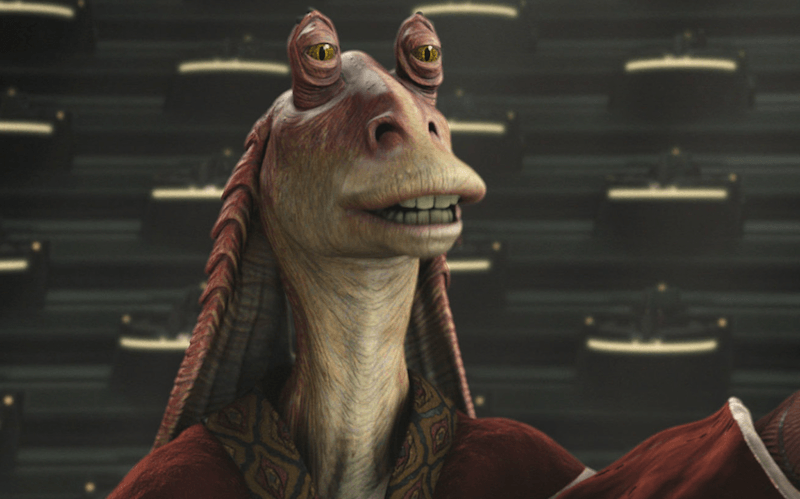 The British actor voiced Darth Maul for The Phantom Menace and was really disappointed that his work didn't make the cut. But his biggest reaction was with Jar Jar Binks, who was hated by many.
"It reminds me of, if you're watching Channel 4 during the day and there's an old black-and-white film on, and someone's in blackface, and they just bought this film for eight pounds to show and nobody's checked it," Serafinowicz said on Richard Herring's Leicester Square Theatre Podcast. "It was like, the most racist film of the twentieth century!"
Next: This actress couldn't show her kid the movies because of this one thing that happens.

7. Natalie Portman wouldn't show her son the prequels because of her character's death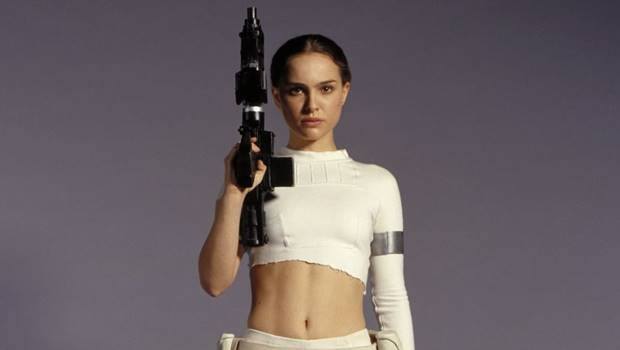 This is actually pretty understandable as a parent, but disappointing for the actress, given the reason she took the role of Padmé Amidala. Natalie Portman told Jimmy Kimmel:
It's kind of a shame because you know when I made it, I was like, 'This is going to be the coolest thing, one day when I have kids, I can show them.' And boys of course are obsessed with it and know all about it before they've seen it. Then I realized: I die in the movies. I feel like it's kind of a scary thing to show your kid.
Next: This actor insulted R2-D2.

8. Anthony Daniels compared R2-D2 to a bucket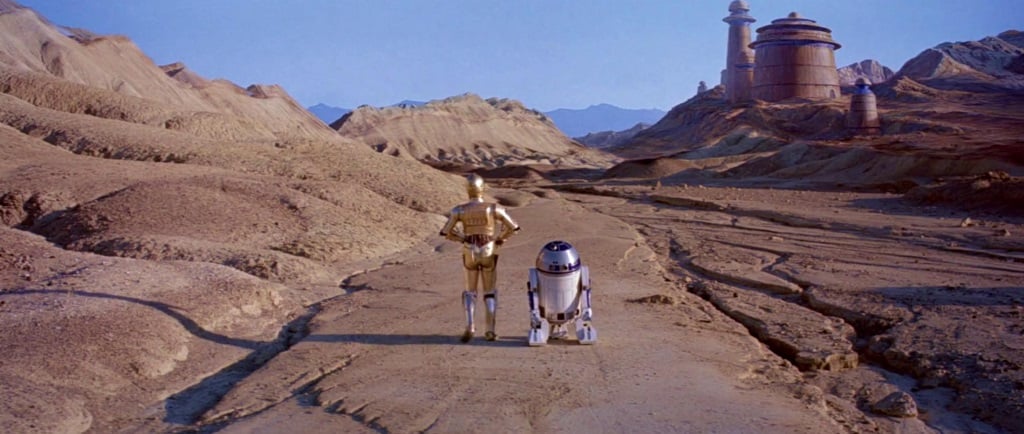 It's no secret that the actors who portray the iconic robots don't get along in real life. So much so that Anthony Daniels, who plays C-3PO, tore down the role of R2-D2, saying, "R2-D2 doesn't even speak. He might as well be a bucket."
Next: This actress ran out of the room the first time she saw Star Wars.
9. Billie Lourd ran out of the room the first time her mom tried to get her to watch Star Wars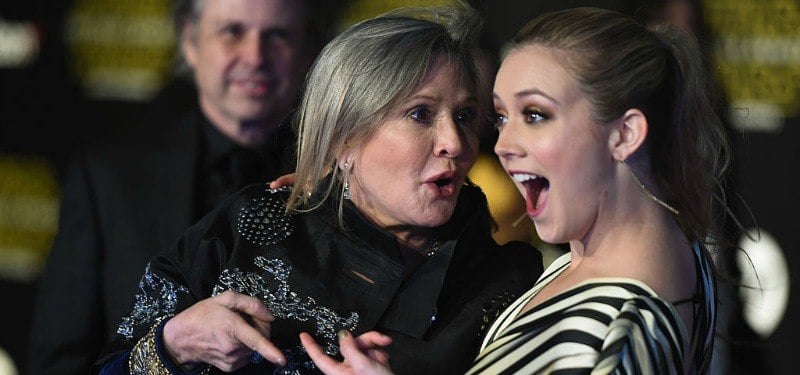 Billie Lourd is the daughter of Carrie Fisher, so it seemed like it would be a given she would have watched it early on and loved it. But when Fisher tried to show it to her when she was 7 years old, she had a different reaction.
"When I was younger, I hated action movies and pretty much anything loud," said Billie Lourd, according to People.  "So when she put it on, I covered my ears and ran out of the room."
Eventually, the actress loved the franchise and appeared in the movies herself.
Next: This actor really hated the lines in the movie.

10. Alec Guinness hated the dialogue in the movies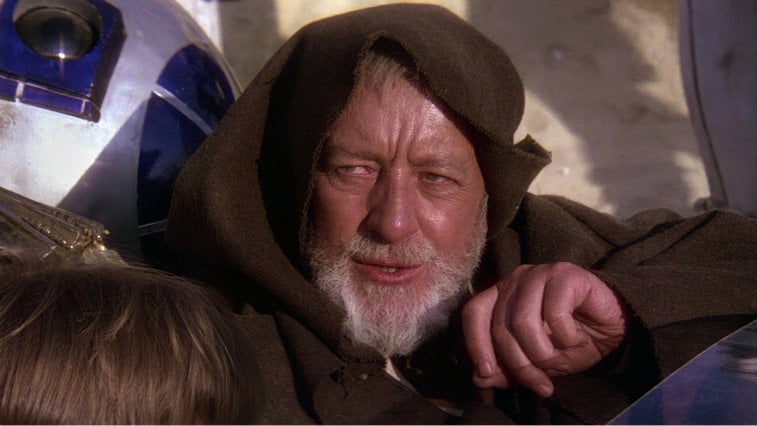 The Obi-Wan Kenobi actor agreed with Ford that the dialogue was pretty much nonsense.
He wrote in a letter to Anne Kauffman, "New rubbish dialogue reaches me every other day on wadges of pink paper, and none of it makes my character clear or even bearable."
Next: This actress hated her performance in her first movie.

11. Daisy Ridley hated her performance in The Force Awakens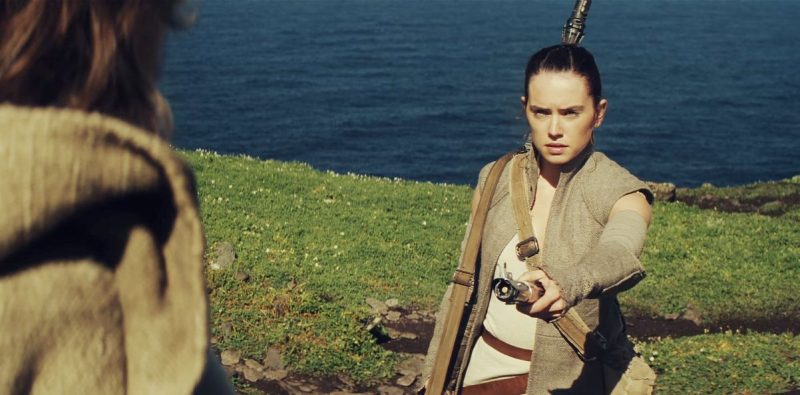 Actors are often critical of their performances, and Daisy Ridley falls into that category. She hated her performance in her first Star Wars movie, although fans loved it.
"I didn't think I was good in the first film, and I was struggling with that," she told Elle U.K.
Next: This actor hated this Star Wars creature.

12. John Boyega admitted being horrified by porgs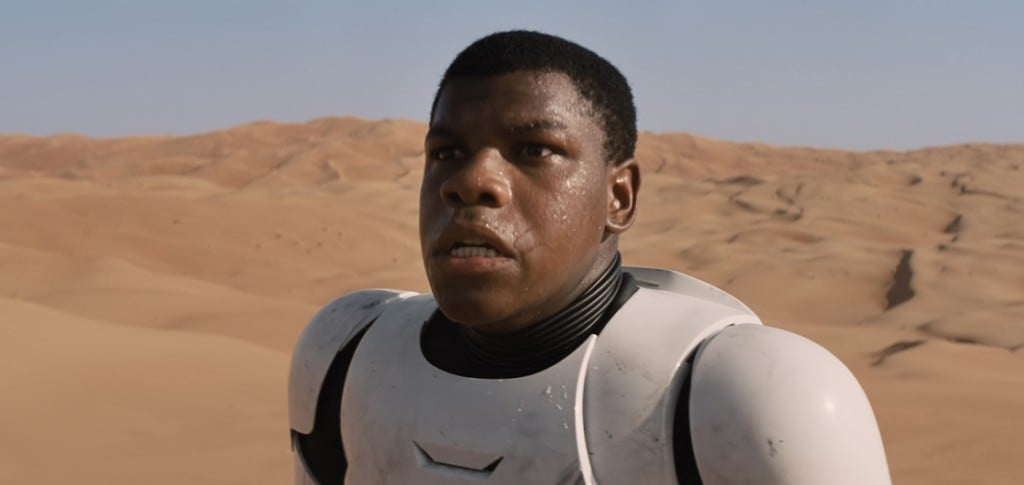 There were many fans who were hesitant about porgs in The Last Jedi. John Boyega can relate since he admitted to Screen Crush, "My first reaction was horror … I saw the porgs in the hole in the Millennium Falcon, with tiny smaller ones all bunched together. From then, we always got off on a bad foot."
Next: This actor isn't happy that technology means no one will have to wear a suit again.

13. Anthony Daniels cursed at Alan Tudyk for using motion capture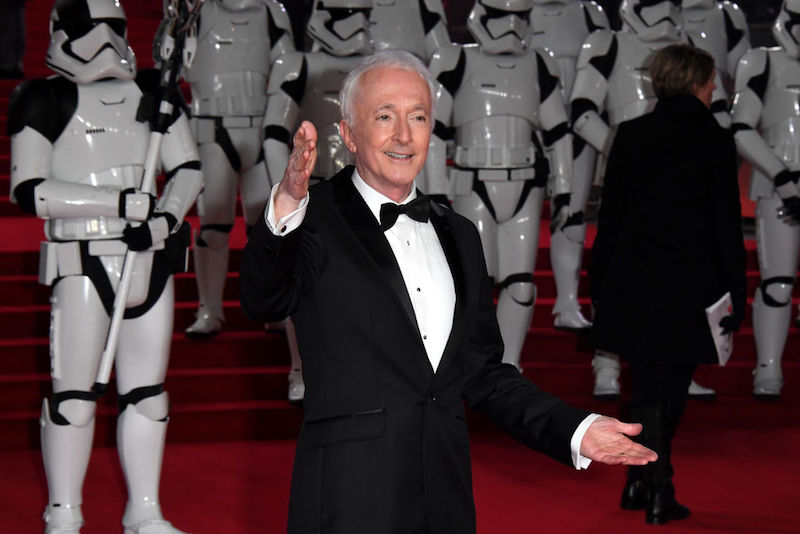 The C-3PO actor didn't get along with his costar and had a tough costume. So it's understandable that he's a little bitter that the actors today don't have to go through what he did. Alan Tudyk portrayed K-2SO in Rogue One so he sat down with Anthony Daniels.
"Anthony Daniels went on about the suit that he had to wear and that 'originally they put screws in my head and they closed it' and he had to be on this thing," explained Tudyk. "He said, 'Wait a minute, are you wearing an actual robot costume, or are they doing it in motion capture?'" When Tudyk said motion capture he responded with "You sh*t."
Next: This actor wished his character got to use this weapon.

14. Donnie Yen wished Chirrut Îmwe had a lightsaber in Rogue One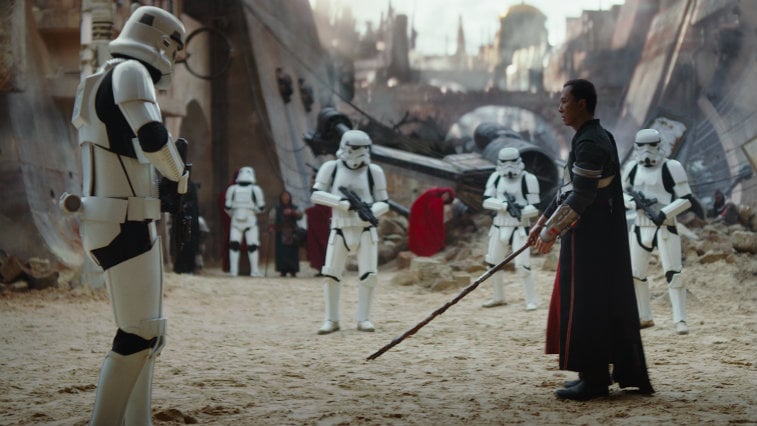 Chirrut Îmwe is an amazing character that is very much connected to the Force and the Jedi, but he never fights with a lightsaber. Now it seems like this is a regret of his.
"Now the movie is done, I think it would be cooler if they gave me a lightsaber," Donnie Yen told Mashable.
Next: This actor didn't like this one character.

15. Riz Ahmed didn't like Jar Jar Binks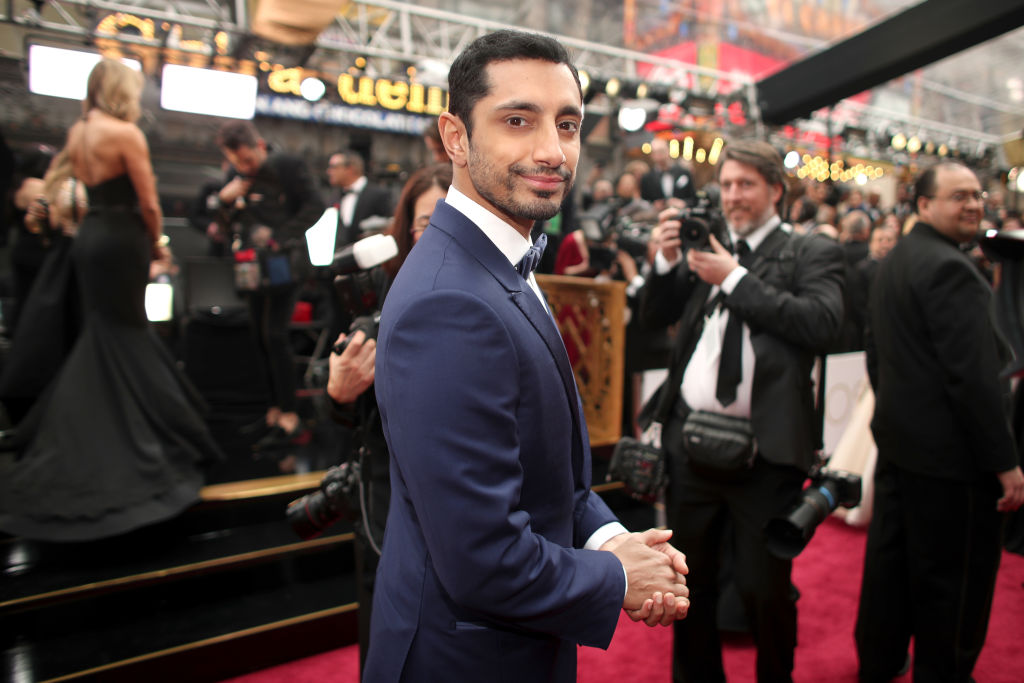 The Bodhi Rook actor also admitted he didn't like the most hated character in the franchise. "There were some elements that stood out," Riz Ahmed told Screen Crush. "Jar Jar Binks, I didn't enjoy him as a character." However, he actually doesn't hate the prequels.
"But people had a problem with them because they weren't broad and tough and cheek," Ahmed continued. "I enjoy that. I enjoy the fact that it was about grown-up politics and the dissolution of the League of Nations and World War and the rise of fascism."
Next: This actor didn't want to believe this one thing about Darth Vader.

16. James Earl Jones didn't want to believe that Darth Vader was Luke's father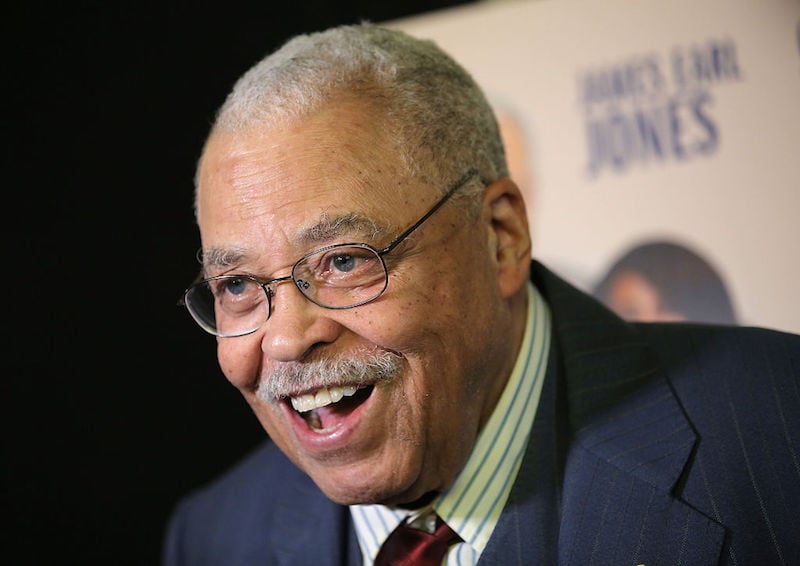 Darth Vader was so evil that the man who voiced him didn't want to believe he was Luke Skywalker's father.
"When I first saw the dialogue that said, 'Luke, I am your father,' I said to myself, 'He's lying. I wonder how they are going to play that lie out?'" said James Earl Jones, according to The Hollywood Reporter.
Next: This actor hated almost everything about his character.

17. Ahmed Best hated the marketing of Jar Jar Binks
It's tough to play a character that is so hated. Ahmed Best had to deal with one of his most notable roles getting torn apart, but even he was disappointed by how the character was dealt with when it comes to marketing.
The most offensive was the Jar Jar Binks lollipop. "That was bad," Ahmed Best said to Jamie Stangroom."The head of marketing actually called me to apologize for that one."
Next: This actor isn't a fan of using a mask in the movie.

18. Adam Driver hates wearing Kylo Ren's mask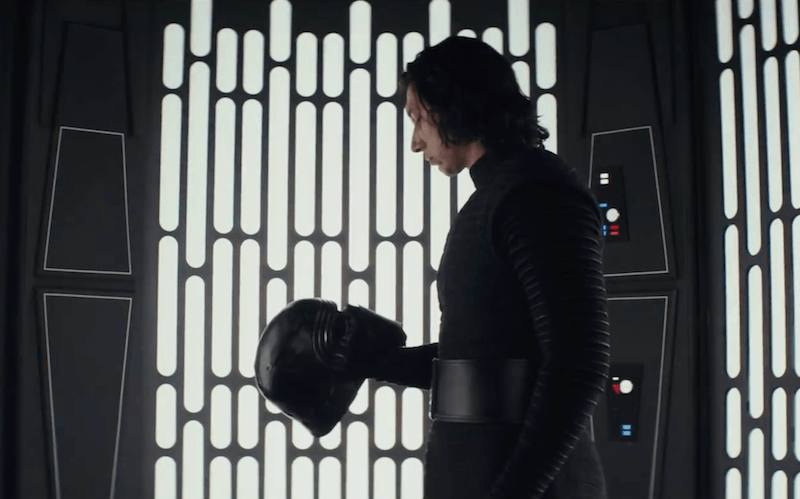 The mask makes Kylo Ren's character seem mysterious and evil, but Adam Driver hated wearing it. "It was terrible," he told Conan O'Brien. "To this day, I still don't know who is in the movie because I haven't seen it."
He also talked about how hard it is for Stormtroopers. "When you watch the original trilogy, you see the stormtroopers moving in uniform, but what you don't see is when one stormtrooper is just talking to a wall because he thinks it's a person," he continued.
Next: This actor wasn't happy with his character's return to the franchise.

19. Mark Hamill didn't like Luke's small part in The Force Awakens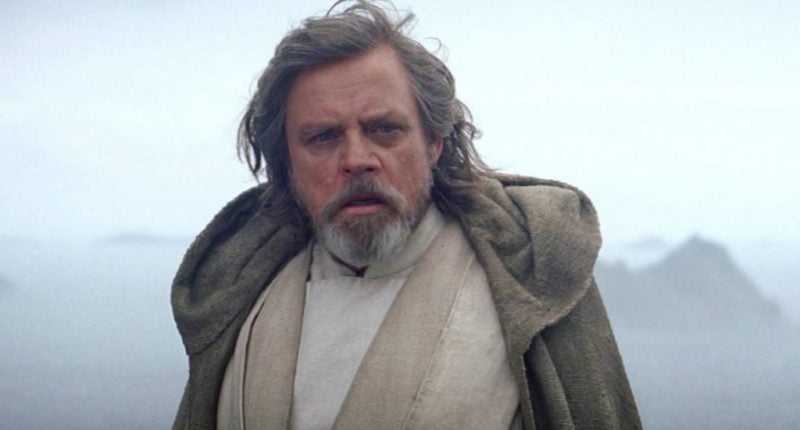 It was said that Hamill, Fisher, and Ford would all be back for The Force Awakens, but Hamill felt like he was tricked when it came to his role in the movie.
"I thought, 'Oh, baby, I'm back!'" he said to The Sunday Times. "And then the lightsaber flew to Rey. Are you kidding me? She didn't even do any training."
When he found out his appearance is a wordless cliffhanger, he said, "I was in such a state of shock. I hate to seem to take it so seriously, but it was traumatizing."
Next: This actor hates these three movies.

20. David Prowse hated the prequels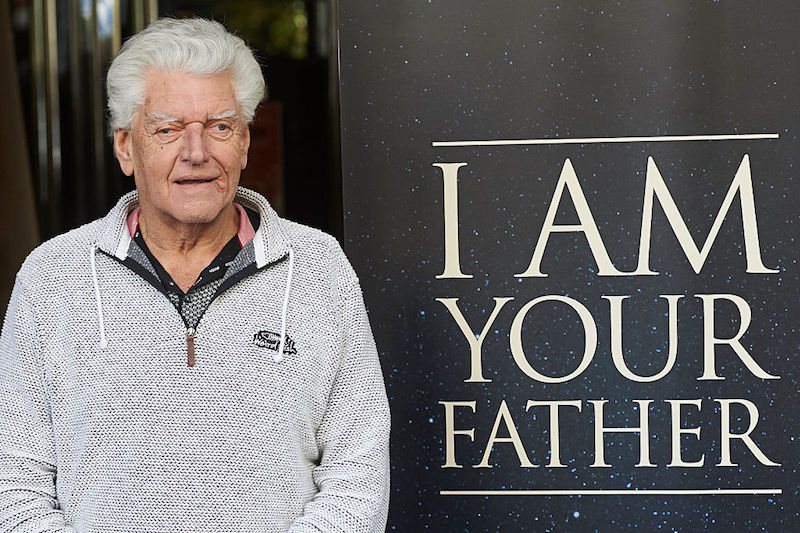 You may know that James Earl Jones was the voice of Darth Vader, but David Prowse was the villain's body actor. He also had no problem talking about what he didn't like about the franchise.
"I didn't like Star Wars I, II and III at all. I think the common opinion now is they were really bad movies," Prowse told the Hull Daily Mail. "There's no comparison with the original movies. They had a much more believable story."
Follow Nicole Weaver on Twitter @nikkibernice.
Read more: The Most Hated 'Star Wars' Characters
Check out The Cheat Sheet on Facebook!