'Star Wars': What We Know About Maz Kanata's Origin
Disney's new Star Wars universe is one that's not short on new characters, each of whom has their own unique origin. In the case of Rey, we know little of where she came from, and all we know as an audience is that her lineage is important in some way. She isn't the only one with a mysterious backstory. The Force Awakens introduces us to Maz Kanata, a player who, if her age is to believed, has been in the game since before the prequel trilogy timeline ever began.
Past her age, there's little else revealed about where she came from in the new movie, leaving us to do the digging by ourselves. There are bits and pieces of information scattered around various sources. Most prominently, Maz has an entire section in the Force Awakens Visual Dictionary, affording us the most thorough look at the character Lucasfilm has given us yet.
1. A "Pirate Legend"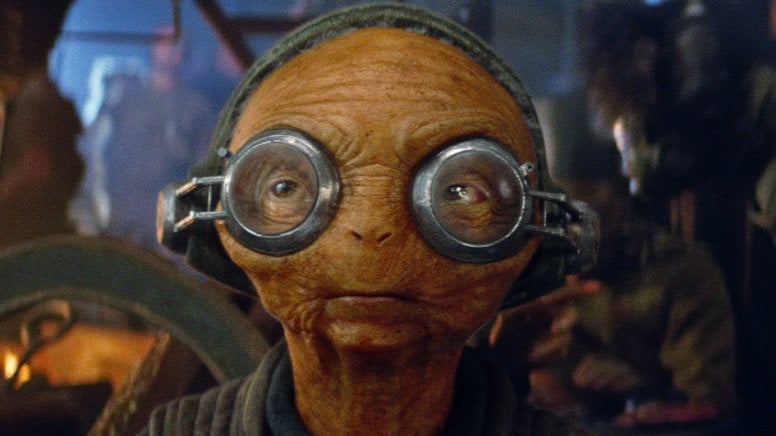 The visual dictionary for The Force Awakens features some vague hints concerning Maz's role in shaping the galaxy. She's referred to most significantly as a "Pirate Legend," with her main excerpt reading as follows:
Described as an acquired taste by those who know her best, the boisterous Maz Kanata has carved herself a safe haven on the fringe of the galaxy, where she holds court in an ancient castle as the preeminent font of smuggler wisdom. Kanata has goten[sic] many a young brigand started in the freebooting trade, and has a preternatural gift for sensing the shifting tides of fortune in the galaxy. She has weathered many regime changes in her long life, and has not only survived, but found ways to thrive.
How exactly all that translates into her exploits as a pirate is a little unclear, but what we can definitely see is the way she embodies the personality of a true survivor.
2. Her connection to the Force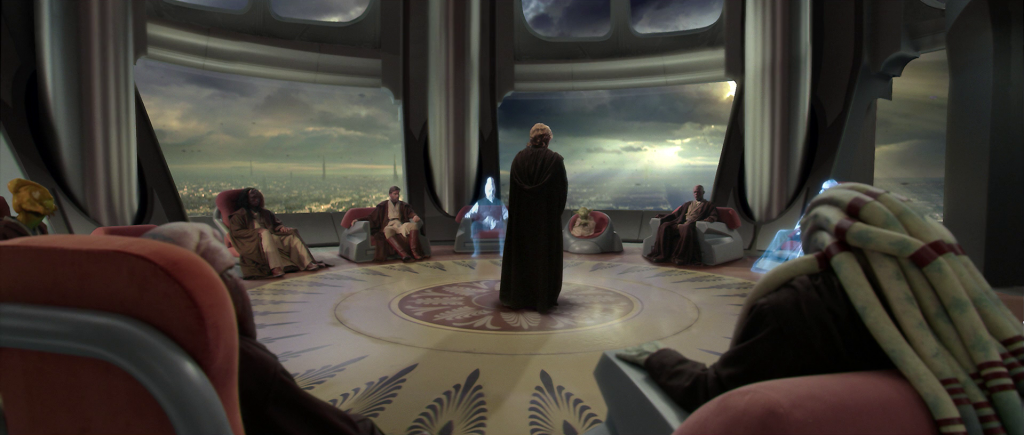 While not a Force-user herself, Maz Kanata is familiar with the ways of the extinct Jedi. The visual dictionary offers some insight into this as well, noting how "in recent decades, Maz has kept secret one of her greatest strengths — an affinity for the Force. Though she has known Jedi (and has a few tall tales regarding encounters with Knights and Masters), she has never walked that path herself, instead relying on her connection to keep her out of danger." This puts her into the Star Wars saga as a significant player as far back as the Clone Wars, leading us to wonder if a Rebels appearance could be in the cards sometime in the future.
3. Anakin Skywalker's lightsaber
One of the bigger non-Rey mysteries of The Force Awakens surrounds the sudden appearance of Anakin Skywalker's lightsaber in the dungeons of Maz's castle. The weapon calls to Rey from Kanata's curio box, kept by the pirate with the belief "that a relic from the past may someday make a difference in the future." Maz dismisses Han after he asks her how she came into the lightsaber, something we imagine will be answered in either Episode VIII or IX. 
4. Maz's castle
Maz's safe haven is one that's stood for a millenia, acting as a refuge for anyone in need of assistance. We imagine Han first encountered her in his early days as a smuggler, and an appearance from her in his coming Anthology movie seems more than likely. The visual dictionary provides us with a rundown of the services rendered by Maz in her stronghold, with a list that includes "appraisals, loans, medical assistance, food, room and board, games of chance, navigational updates, and basic repairs."
5. Where will she appear next in the Star Wars saga?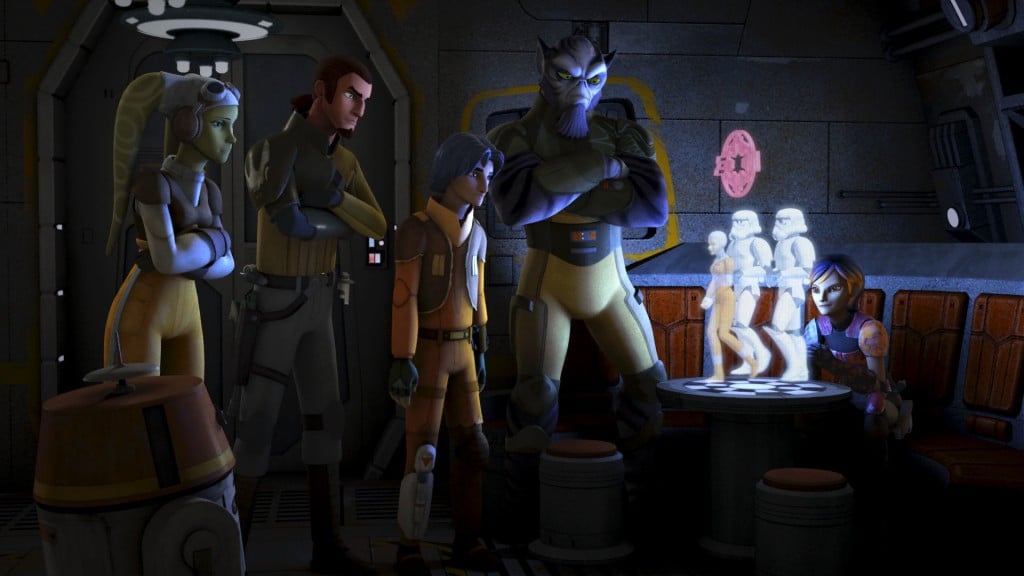 There are plenty of places for Maz Kanata to pop up within Disney's expansive new Star Wars canon. It seems probable that anywhere we see Han Solo, Maz wouldn't be far behind. 2018 will see the release of a standalone Solo origin movie, and the next novel in the Aftermath series will show us Han and Chewie's exploits directly following the events of Return of the Jedi. Additionally, Star Wars: Rebels has long promised a connection to The Force Awakens, and a sudden appearance from Maz Kanata seems like a logical way to bridge that gap.
Star Wars: The Last Jedi director Rian Johnson posted an image of Maz Kanata on his Tumblr account (see below). This appears to confirm that the character will play a role in the upcoming sequel to The Force Awakens.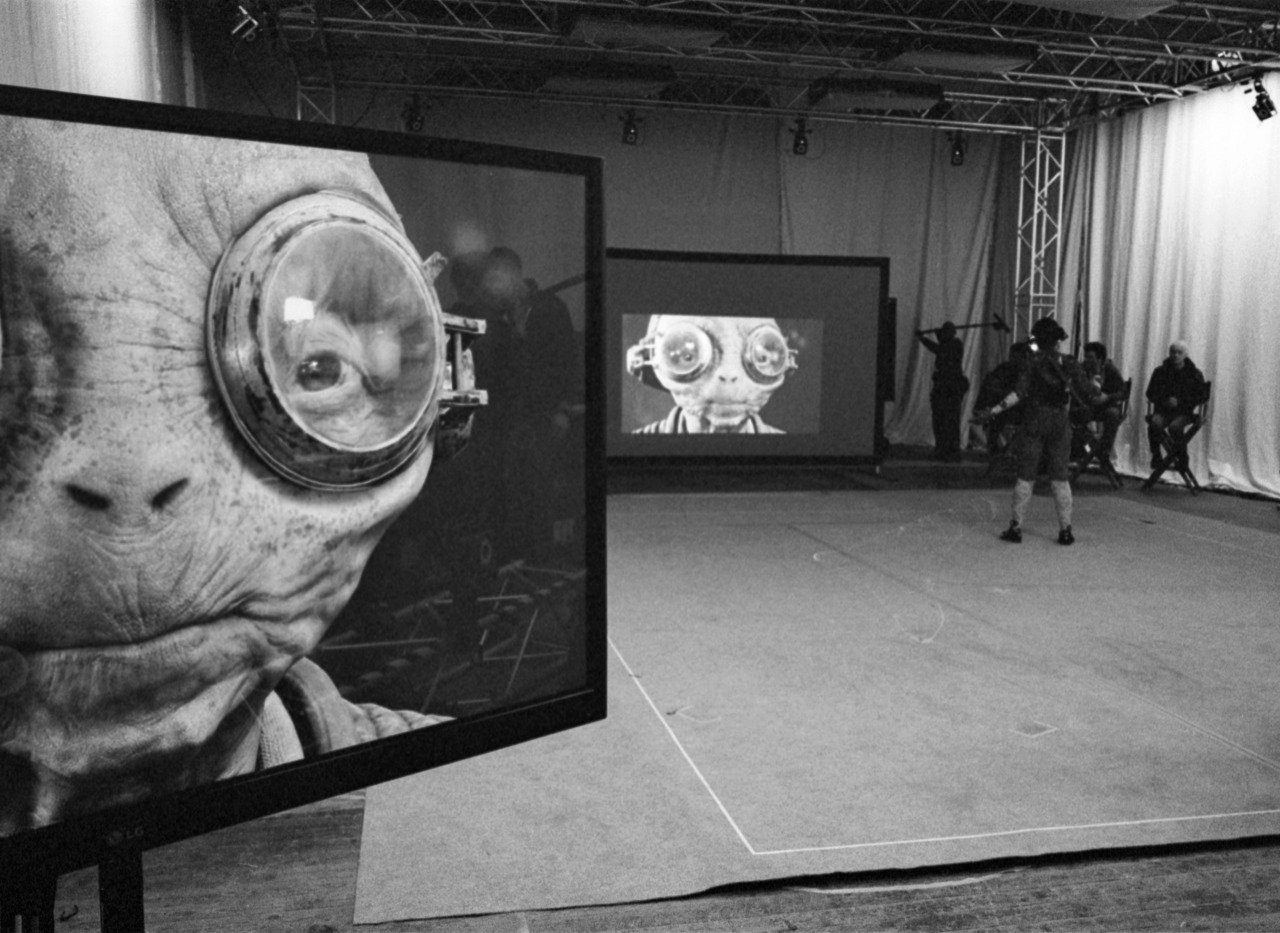 Follow Nick on Twitter @NickNorthwest
Check out Entertainment Cheat Sheet on Facebook!