Stars Who Bar Fight: Celebrities You Should Definitely Avoid While Drinking
Give people alcohol and shove them into a crowded space, and fights are bound to break out. Celebrities are no exception to this rule, and many have been at the center of all-out bar fights. Some of these altercations became life-threateningly dangerous, while others ended with getting doused in someone's drink.
These 15 bar fights will make you stay far away from these celebrities if you ever run into them while out drinking. You won't believe how Jennifer Lawrence reacted to an annoying fan … on the other hand, maybe you will.
1. Chris Brown and Drake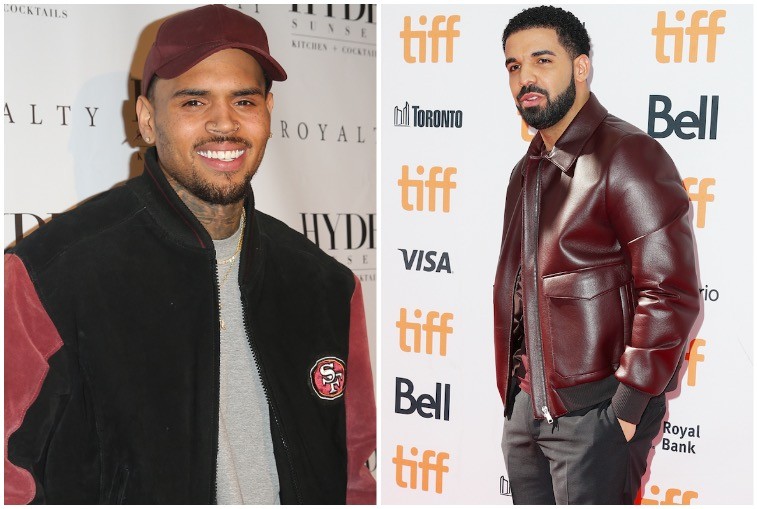 Drake and Chris Brown may have been in an ongoing feud over Rihanna, but things escalated quickly at a Manhattan club in 2012. Considering Drake brought his 15-member entourage along, we're not surprised that he was feeling pretty confident.
Brown just so happened to be at the same bar and tried sending Drake a $2,000 bottle of Ace of Spades champagne as a peace offering. Drake not only rejected the bottle, but he sent Brown a note that read, "I'm still f*cking Rihanna."
This unsurprisingly led Brown into "this is war" mode, and a fight broke out between both stars and their entourages. Punches and bottles were being thrown, leading to Brown's chin losing an actual chunk of flesh. Their bodyguards, friends, and even some innocent club-goers ended up pretty badly injured, too.
Brown later posted a photo of his gashed chin on Twitter and threw shade at Drake with his caption: "Lol … Throwing bottles like girls? #shameonya!"
Next: A jealous girlfriend stirred up some controversy.
2. Kim Kardashian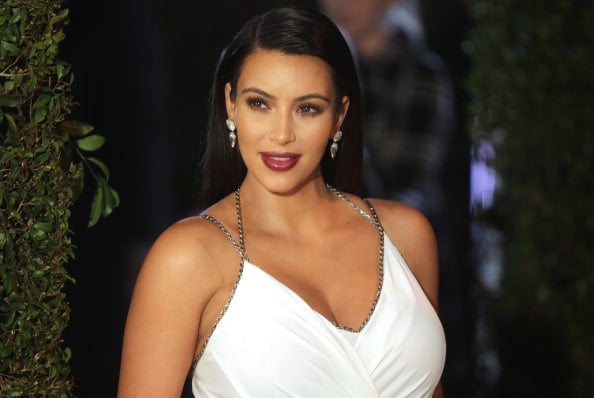 The Kardashians were just trying to have a good time in New York City, but one jealous girlfriend stirred up some controversy. Kim, Khloé, and Kourtney were partying at Juliet's Supper Club, along with Scott Disick. Out of nowhere, a woman lashed out at Kim, drenching her with the cocktail in her hand. The woman was supposedly upset because her boyfriend took a picture with Kim.
Disick's anger issues are no secret, so we weren't shocked when he jumped to Kim's defense in a fit of rage and got thrown out of the club.
Next: This actor has gotten involved in quite a few altercations.
3. Shia LaBeouf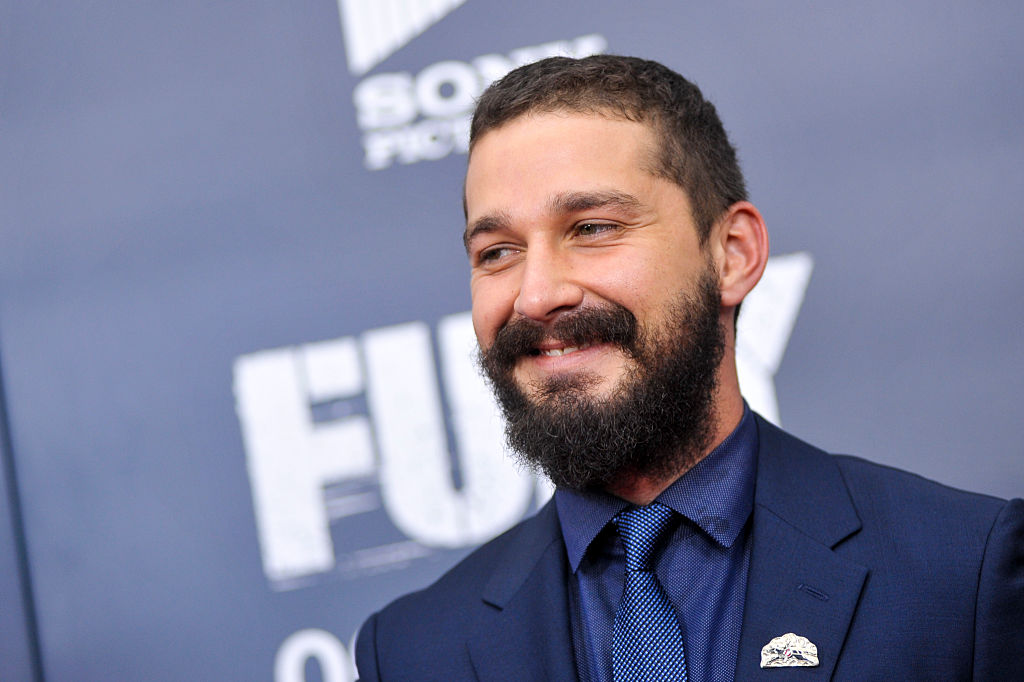 No stranger to getting involved in altercations, Shia LaBeouf was at the center of a bar-turned-street fight in 2011. The incident started at a bar in Vancouver called Cinema Public House. LaBeouf reportedly threw a man to the ground, leading both men to be kicked out by security.
The fight didn't stop there, and TMZ has video footage to prove it. Once out on the street, the other man can be seen repeatedly punching LaBeouf. When the other man walks away, LaBeouf tries to go after him, but his friend restrains him from continuing the fight.
Next: One of these actors was stabbed multiple times.
4. Vince Vaughn and Steve Buscemi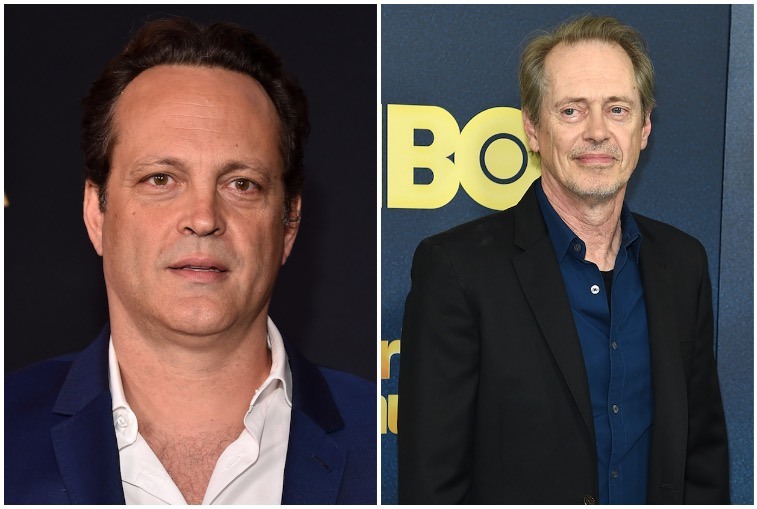 A bar fight involving Vince Vaughn and Steve Buscemi became life-threateningly violent. The two actors were in Wilmington, North Carolina, filming Domestic Disturbance in 2001. They went out to a local bar, the Firebelly Lounge, along with the film's screenwriter, Scott Rosenberg.
Two men approached Vaughn, Buscemi, and Rosenberg, one of whom was angry about his girlfriend talking to Vaughn. At around 2 a.m., all five men took their fight outside, and had to be broken up by police. However, by the time the fight was broken up, Buscemi had already been stabbed multiple times. Police reported his stab wounds were above the eye and in the jaw, throat, and arm.

Buscemi's attacker, Timothy William Fogerty, had been charged with assault with a deadly weapon with intent to kill. The actor was luckily able to physically recover, but we're sure he was traumatized by the attack.
Next: Jealousy may have sparked this fight.
5. Paris Hilton and Shanna Moakler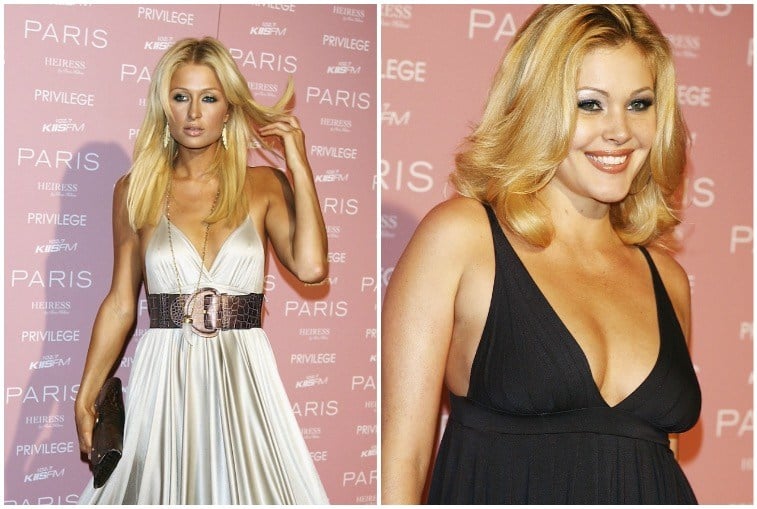 Back in 2006, Paris Hilton and Shanna Moakler were partying separately at Hyde Lounge, a popular bar in Los Angeles. Hilton's crew included Paris Latsis and Stavros Niarchos, and Moakler was seen with Cheryl Burke.
An eyewitness told People that at 1:30 a.m., "You could hear a collective gasp around the place — Stavros had an empty cocktail glass in his hand and Shanna was standing there wet."
Moakler's publicist, Susan Madore, claimed that "there was an exchange of words that lasted 12 seconds" between Moakler and Hilton. Suddenly, "Niarchos pushed Moakler down some stairs, bent her wrist back, and poured a drink over her head."
Hilton's rep, Elliot Mintz, had a bit of a different story. "[Paris] said she was having a conversation with Stavros," he said. "The lady came out of nowhere shouting obscenities and struck her on the side of her face by her jaw and then continued to shout at her."
We may never know what truly happened, but we do know what may have sparked the fight: Hilton was apparently seen kissing Moakler's estranged husband, Travis Barker, one month prior in a New York City club.
Next: Miranda Kerr was the cause of this fight.
6. Justin Bieber and Orlando Bloom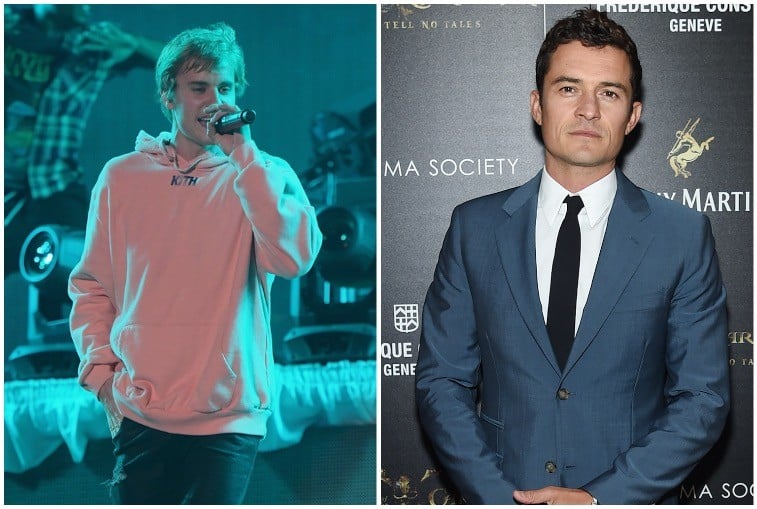 When Justin Bieber's ego gets hurt, you know something bad is bound to happen. At a club in Ibiza in 2014, Orlando Bloom was dining with Leonardo DiCaprio, when Bieber approached their table. Bieber reportedly made comments about Bloom's ex-wife, Miranda Kerr, who Bieber was rumored to have hooked up with.
DiCaprio shooed Bieber away from their table, but Bloom didn't think that was enough. Eyewitness Anastasia Skolkova claimed that Bloom "got up and started running. Then he jumped over the sofa," making his way toward Bieber before throwing a punch at the singer.
Security broke up the fight, and things settled down momentarily. However, Skolkova recalls, "When everyone thought everything was quiet, they tried to fight again. Both tried to throw punches."

Next: This actor didn't use his fists to fight.
7. Kiefer Sutherland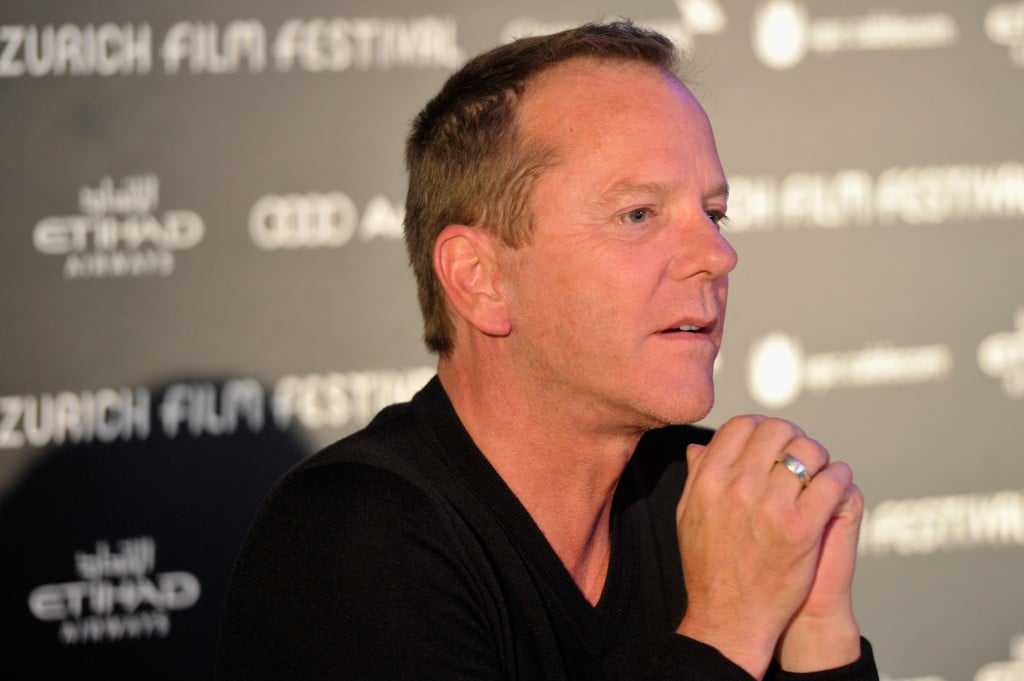 Most bar fights result in swinging fists, but when Kiefer Sutherland gets involved, he opts to use his head instead. In 2009, Sutherland was out at a SoHo nightspot with Brooke Shields, when women's clothing designer Jack McCollough bumped into Shields.
Some reports say Shields fell to the ground, so whether the bump was on purpose or an accident, Sutherland didn't really care. He headbutted McCollough in the face, resulting in McCollough sustaining a nose injury.
Shields took McCollough's side in the ordeal, as her rep said it was totally uncalled for. Shields claimed that she did get bumped over, but "nothing happened to her." Sutherland was apparently "drunk and obnoxious and wouldn't back down or be logical," according to McCollough.
Next: This actor doesn't regret beating up a comedian.
8. Andy Dick and Jon Lovitz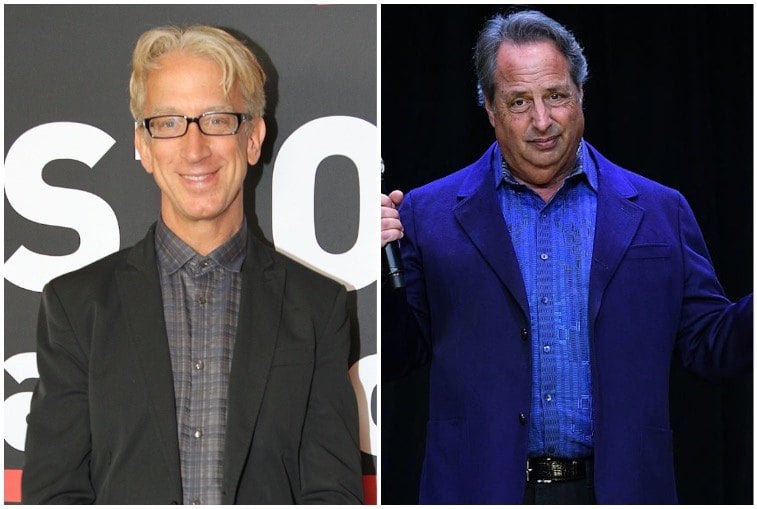 Comedian Andy Dick is notorious for his inappropriate behavior and comments, and one night in 2007, Jon Lovitz had enough. While at the Laugh Factory in Los Angeles, Lovitz had some beef with Dick that needed to get settled from the prior year. Lovitz walked up to Dick, according to the Laugh Factory owner, and "picked Andy up by the head and smashed him into the bar four or five times, and blood started pouring out of his nose."
Let's rewind to 2006 when Dick started this whole mess.The two were at Ago in West Hollywood. Dick drunkenly approached the table of Lovitz and his guests and proceeded to drink Lovitz's guests' cocktails. He then said to Lovitz, "I put the 'Phil Hartman hex' on you — you're the next one to die."
Lovitz didn't regret his actions at the Laugh Factory, as he told Page Six, "All the comedians are glad I did it because this guy is [an] assh*le." He even recounted the conversation they had before he started beating on him:
I wanted him to say he was sorry for the "Phil Hartman hex." First he says, "I don't remember saying that." Then he leans in and says, "You know why I said it? Because you said I killed Phil Hartman." Which I never said. Then he asked me to be in his new movie. I grabbed him by the shirt and leaned him over and said, "I don't want to be in your movie! I don't want to be in your life!"
Next: This actor got stabbed but continued drinking.
9. Sean Bean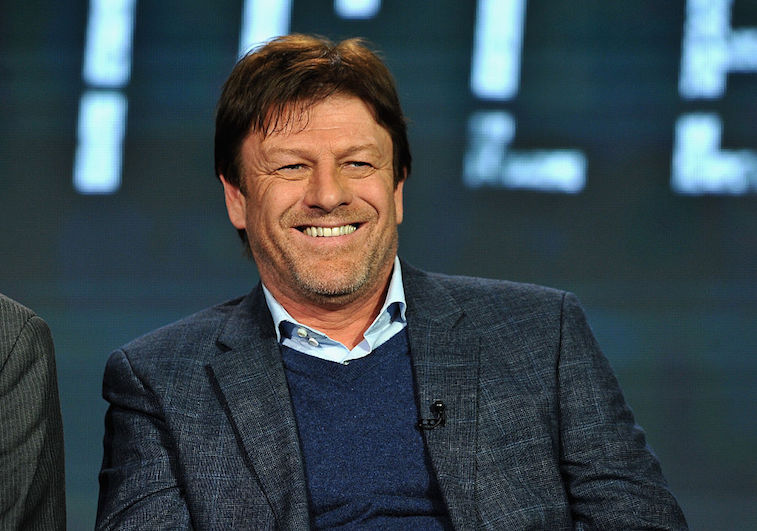 His Game of Thrones and Lord Of The Rings characters may have suffered some battle wounds, but Sean Bean apparently has some real-life scars, too. At a London bar in 2011, Bean was smoking outside with model April Summers. A man walking by began cat-calling at Summers, triggering Bean to chase him down the street.
Later that night, the cat-caller returned to the bar for revenge. He punched Bean in the face and stabbed him in the arm with a piece of broken glass, according to CBS News.
Possibly the most British thing he's ever done, Bean opted not to go to the hospital. The bar helped him out with a first aid kit, and he proceeded to order another drink.
Next: This actress punched a palm reader.
10. Lindsay Lohan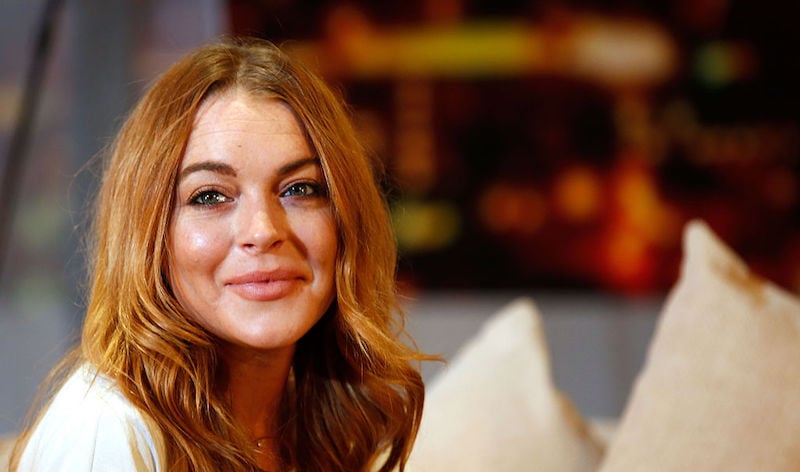 It's fair to say Lindsay Lohan has hit a few low points in her life. One of those times happened to be at a New York City bar in November 2012. Lohan was arrested for allegedly punching a psychic, Tiffany Mitchell, straight in the face.
New York Daily News reported that Mitchell tried to offer Lohan a free palm reading. Lohan attempted to get away, exclaiming, "I need space," but Mitchell persisted. When Lohan didn't get the space she needed, things got violent.
Following Lohan's arrest, the charges were dropped in early 2013. The Manhattan D.A.'s office dismissed the case because a witness for Mitchell refused to speak with any investigators. Video footage left the case inconclusive, because at no point did the surveillance cameras show Lohan hitting Mitchell. We'll have to leave this one as a mystery.
Next: This boy band member got into a fight with the bartender.
11. Nick Carter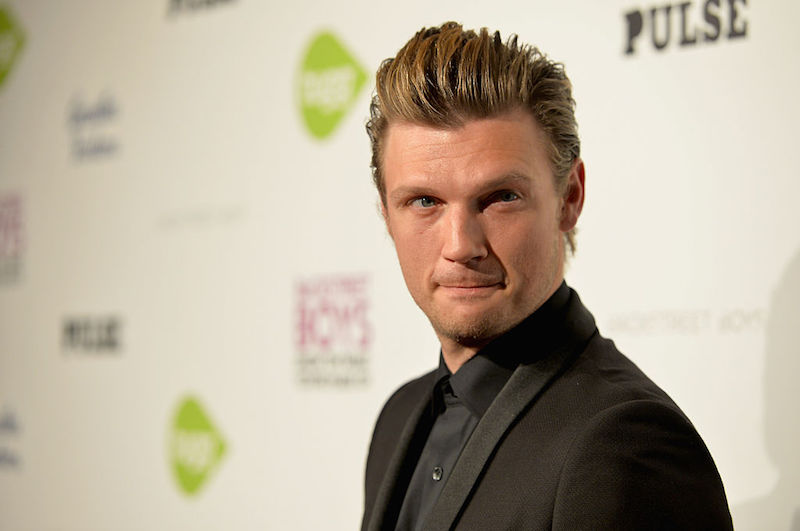 "I'm just a guy trying to enjoy some vacation time down here in Key West, and the truth will come out," Nick Carter claimed after he was released from jail in January 2016. The Backstreet Boys singer was involved in a bar fight that got him arrested.
CNN reported that Carter picked a fight with a bartender at The Hog's Breath Saloon, a popular bar in Key West. The bartender refused to serve Carter any more alcohol, which didn't sit well with an already intoxicated Carter. He punched the bartender and was charged with "one misdemeanor count of battery, touch or strike," according to Us Weekly.
Next: This star was stabbed at a bachelor party.
12. Johnny Knoxville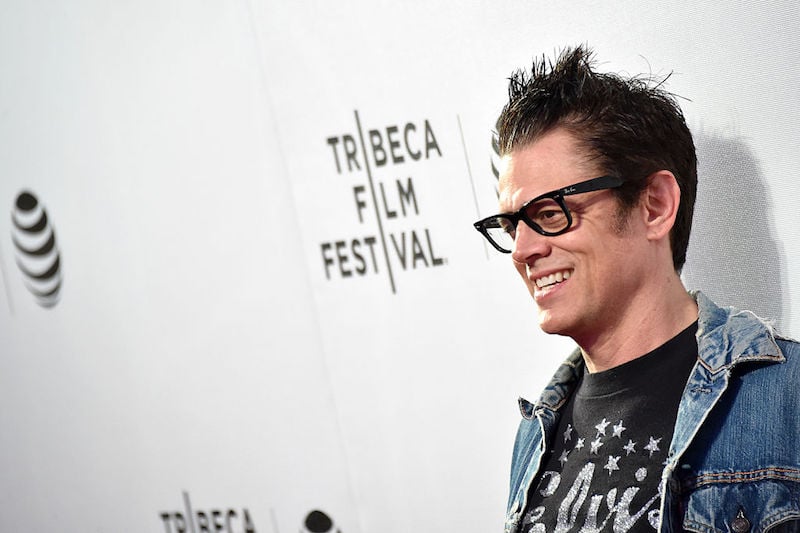 While Johnny Knoxville has done some stupid things in the past, this time, it wasn't completely his fault. In 2011, the Jackass star was at a bar for a friend's bachelor party, when three men came after him. Their fight moved to outside the bar, where his attackers fled. Only then did he realize he was bleeding as the result of stab wounds.
Knoxville said of the incident, "We'd been fighting a couple of minutes and my hand was slashed and my back was slashed … I had to go upstairs and get my friends out of the bar; we had another drink," because of course they did, "and they drove me to the hospital."
Next: This 'Gossip Girl' actor had to be pulled from a fight by his co-star.
13. Ed Westwick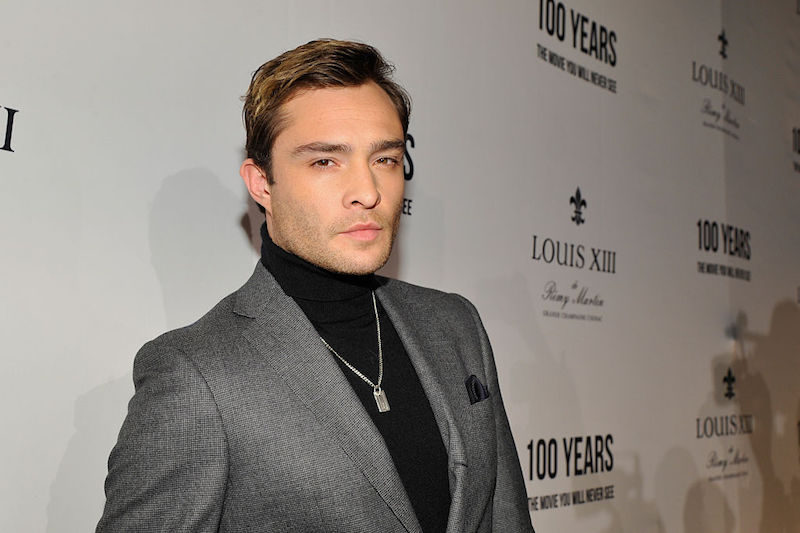 Chuck Bass may have had some anger issues on Gossip Girl, but the man behind the character, Ed Westwick, appears to have some anger issues of his own. In 2009, Westwick and actor Toby Hemingway were at El Guapo Cantina, a private Hollywood bar, for J.C. Chasez's birthday.
Out of nowhere, a source told Just Jared that "Toby started choking Ed," and that Westwick's co-star, Chace Crawford, "had to pull them apart."
Next: This fight resulted in an unlikely ending.
14. Tommy Hilfiger and Axl Rose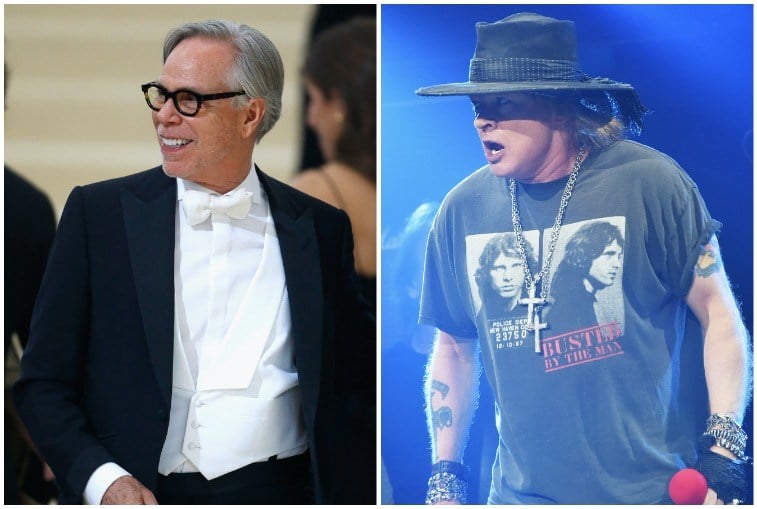 You don't often hear of the first punch being thrown in a fight as an act of self-defense. However, Tommy Hilfiger claims that was exactly why he punched Axl Rose at Plumm nightclub in New York City in 2006.
Hilfiger finally spoke out about the incident in 2010, explaining why he went for the punch, as well as the unlikely outcome: "Axl pushed me [out of the way], and I said 'that was rude.' He turned around and had a huge ring on. He wears all this jewelry. I'm thinking, if I get hit, it's over. No teeth, no eye. So I hit him before he hit me. It was self-protection. Now we're friends."
Next: Jennifer Lawrence spilled about her Budapest bar fight.
15. Jennifer Lawrence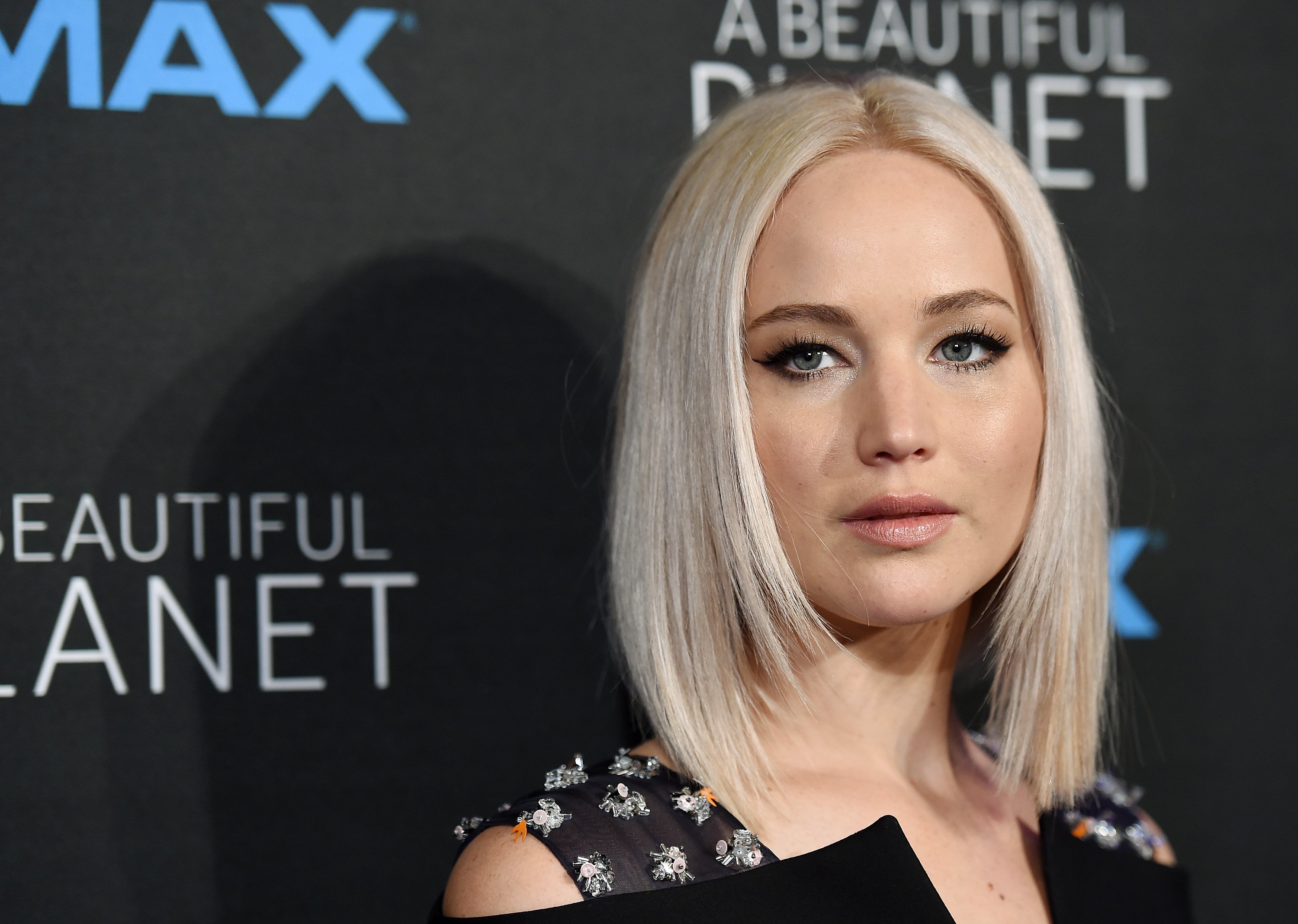 If there's one thing we know about Jennifer Lawrence, it's that she will always speak her mind. In this case, she (mostly) let her actions do the talking. She spilled on Late Night with Seth Meyers that while in Budapest to shoot a new film, Red Sparrow, she and a group of friends went out to a local bar. An incessant fan repeatedly requested a selfie with Lawrence. Once Lawrence declined enough times, the fan sniped, "Yeah, well f*ck you."
Lawrence was enraged (and a bit drunk), so she started shouting, "Did you just say f*ck you to me?!" and proceeded to dump her beer onto the fan and his luggage. Someone later apparently saw the fan at the bar, soaked and crying, so she definitely did a bit of emotional damage.
Read more: 10 of the Worst Musician Fights and Brawls
Check out The Cheat Sheet on Facebook!