The Stars Defending Gabrielle Union After She Was Fired From 'America's Got Talent'
A recent scandal involving Gabrielle Union and the NBC reality competition program America's Got Talent is taking the world by storm. Evidence has come to light that the actor was let go after a series of events in which she spoke up against racial injustice. These celebrities are taking her side.
Why was Gabrielle Union let go from 'America's Got Talent'?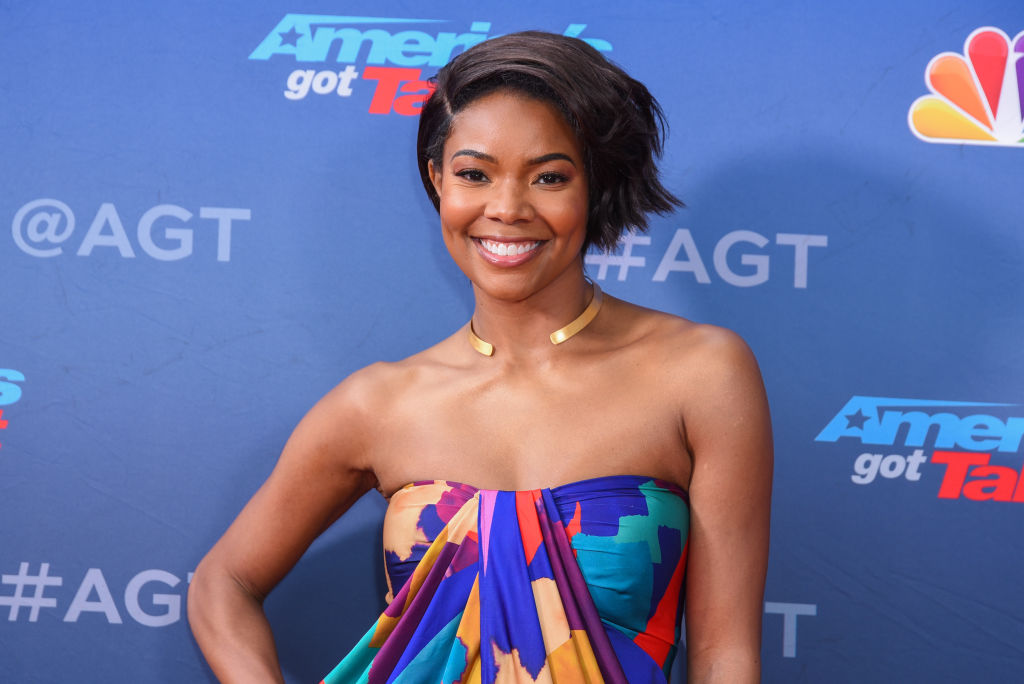 Union was a judge for Season 14 of America's Got Talent on NBC, alongside Julianne Hough (another new judge) and returning judges Simon Cowell and Howie Mandel. You may recognize the actress from a whole host of films and TV shows, from her breakout role in Bring It On to her current series L.A.'s Finest.
The way it typically works on AGT is that judges will rotate out after a few seasons on the show. Mandel has been with the show since Season 5, and though Cowell has only been a judge since Season 11, he is the creator. However, after it was revealed that Union and Hough would not be returning for Season 15, questions were raised.
And now, it would appear that they've been answered. After numerous publications, including Vulture, dove into the matter, it was revealed that Union's contract wasn't renewed for a number of very problematic reasons. Read on to see which stars are supporting her in this time.
Ellen Pompeo and Ariana Grande
No one messes with Meredith Grey, and Ellen Pompeo, the actress who portrays the Grey's Anatomy character, is similarly vocal about injustice. She took to Twitter to write about how the issue appears to lie with AGT's parent company, NBC, writing that "it takes courage" to stand up to them the way Union allegedly did.
Pompeo continued, urging women to watch female-led programming like The Morning Show on AppleTV+ (which boasts Jennifer Aniston and Reese Witherspoon as stars and executive producers). She notably called Cowell "messy" in the tweet.
Pompeo also called white women to attention with a subsequent tweet, citing the "racial injustice" at the heart of the issue and urging everyone to "stand with your sisters on the front lines." Singer Ariana Grande retweeted this message, thanking Pompeo and telling NBC to "be better."
Lin-Manuel Miranda and Patricia Arquette
It can be dangerous for a celebrity to side with another as opposed to a network that could (or has) employ them at some point. Lin-Manuel Miranda, who appeared on the NBC series Brooklyn Nine-Nine in the past, tweeted his support for Union and replied to her later tweet addressing the matter.
Also in the mix is Patricia Arquette, who has been known to stand up to injustice and inequality wherever it occurs. She responded to Union's tweet, calling the situation "terrible" and adding that she "should not be penalized."
Melanie Lynskey, Monica Lewinsky, and Piper Perabo
Many others were on board as well. Actress Melanie Lynskey wrote that she's known Union for a long time, having worked with on the film Say Uncle many years ago. She called her "unbelievably professional" and added that she's "horrified by how they treated her."
The Yashar Ali article for Vulture was also broken down into bullet points on the journalist's Twitter page. Monica Lewinsky, who knows a little about unsupportive work environments, retweeted the thread, adding, "She shouldn't have to deal with this B.S."
Finally, actress Piper Perabo shared an article about Union, writing that she stands by the star. "I have seen her time and again stand up and speak out for what's right. America's Got Talent why would you do this?" Thus far, neither NBC nor AGT have spoken addressed the issue.