Starz's 'Outlander': Every Secret Revealed About Jamie and Claire's Epic Reunion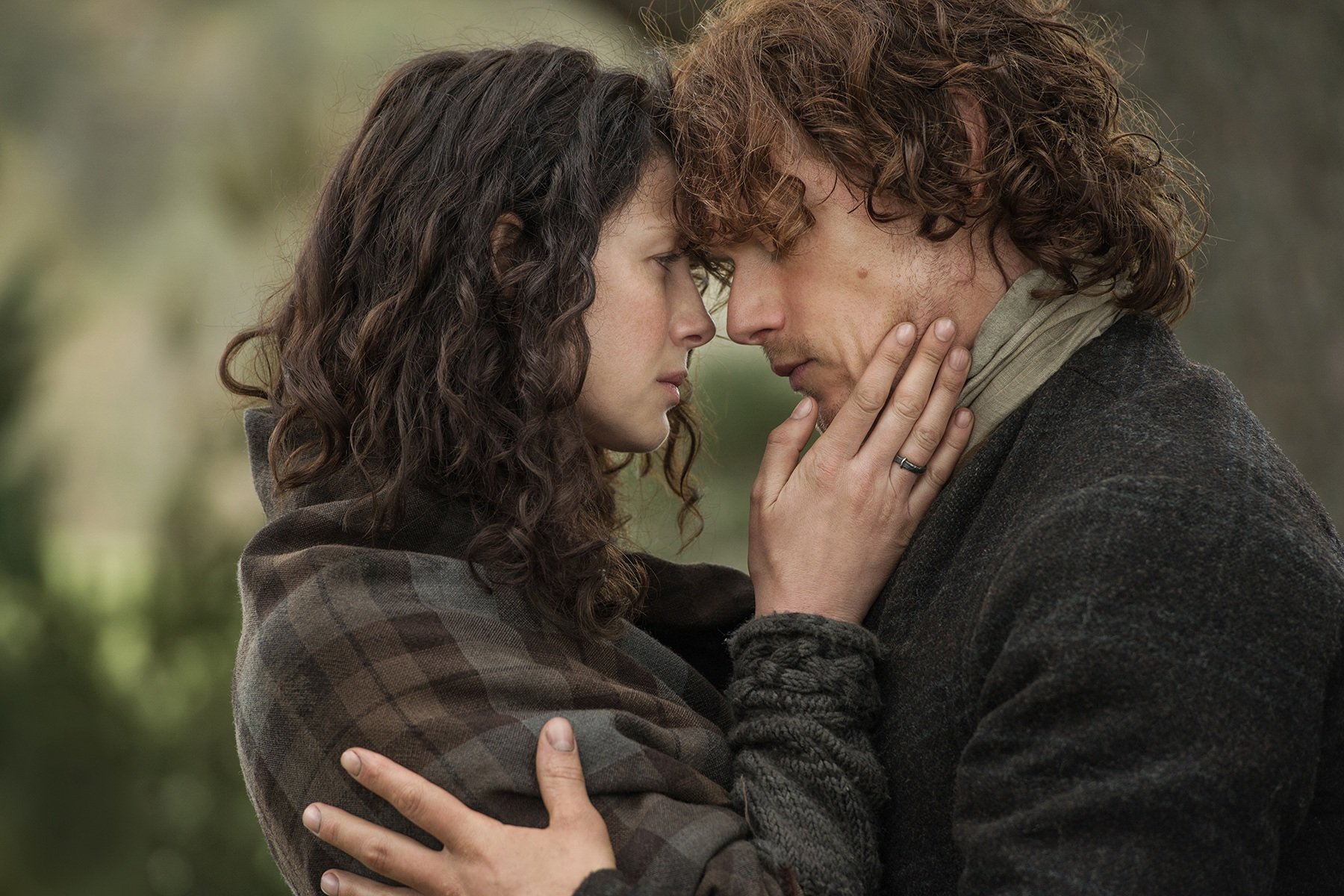 It's almost here. After 20 years apart, Jamie Fraser (Sam Heughan) and Claire Randall Fraser (Caitriona Balfe) are set to reunite in Episode 6 of the third season of Starz's hit time-travel romance series, Outlander. The lovestruck couple last saw each other on April 16, 1746, just before The Battle of Culloden, the final Jacobite uprising against the British.
To save herself and her unborn child, Claire returned to the 20th century and her first husband, Frank Randall (Tobias Menzies). After the Battle of Culloden, Jamie was imprisoned and then sentenced to life as an indentured servant. As the duo went on with their lives in different centuries, we witnessed how their heartbreak and longing for one another nearly shattered them both.
In Episode 305, "Freedom & Whiskey," we finally saw a brief snapshot of their reunion. Returning to Jamie's time, Claire walks into his print shop in Edinburgh. Upon hearing her voice, a sound that has haunted him for two decades, the Highlander warrior turns around and promptly faints. Of course, that's where Starz decided to end the episode.
Now, in the Outlander episode set to air on Sunday, Oct. 22, we will finally witness the pair reunite. Here is every single secret revealed about Jamie and Claire's epic reunion — it's going to be a good one.
A. Malcolm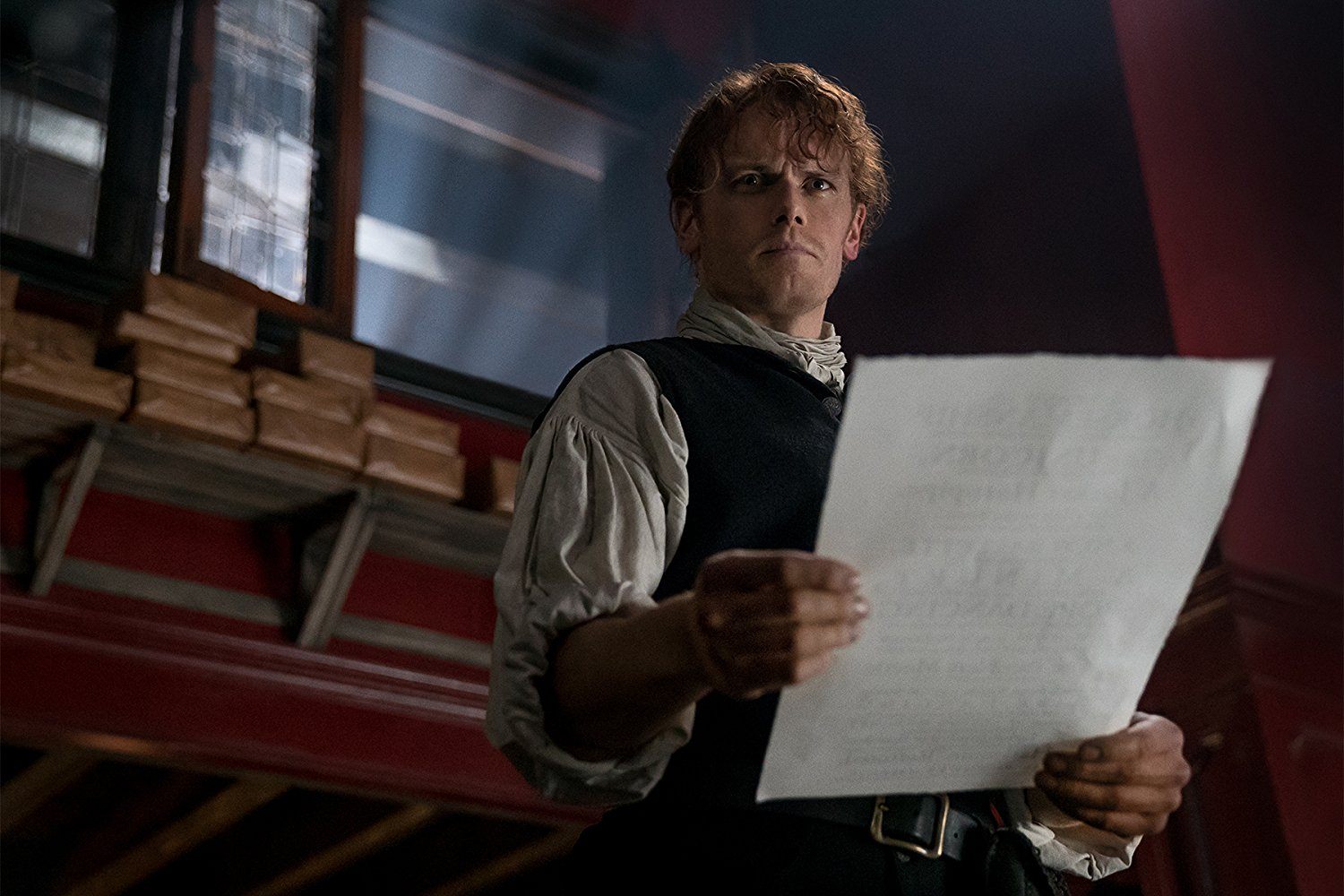 The infamous reunion episode is named "A. Malcolm." We know that Jamie's middle names are Alexander Malcolm, which was how Claire was able to find him once again in the 1770s. Since he's known across Europe as the Jacobite Red Jamie, he now goes under the alias A. Malcolm, so that he can lead a discreet life as a print shop owner.
Complications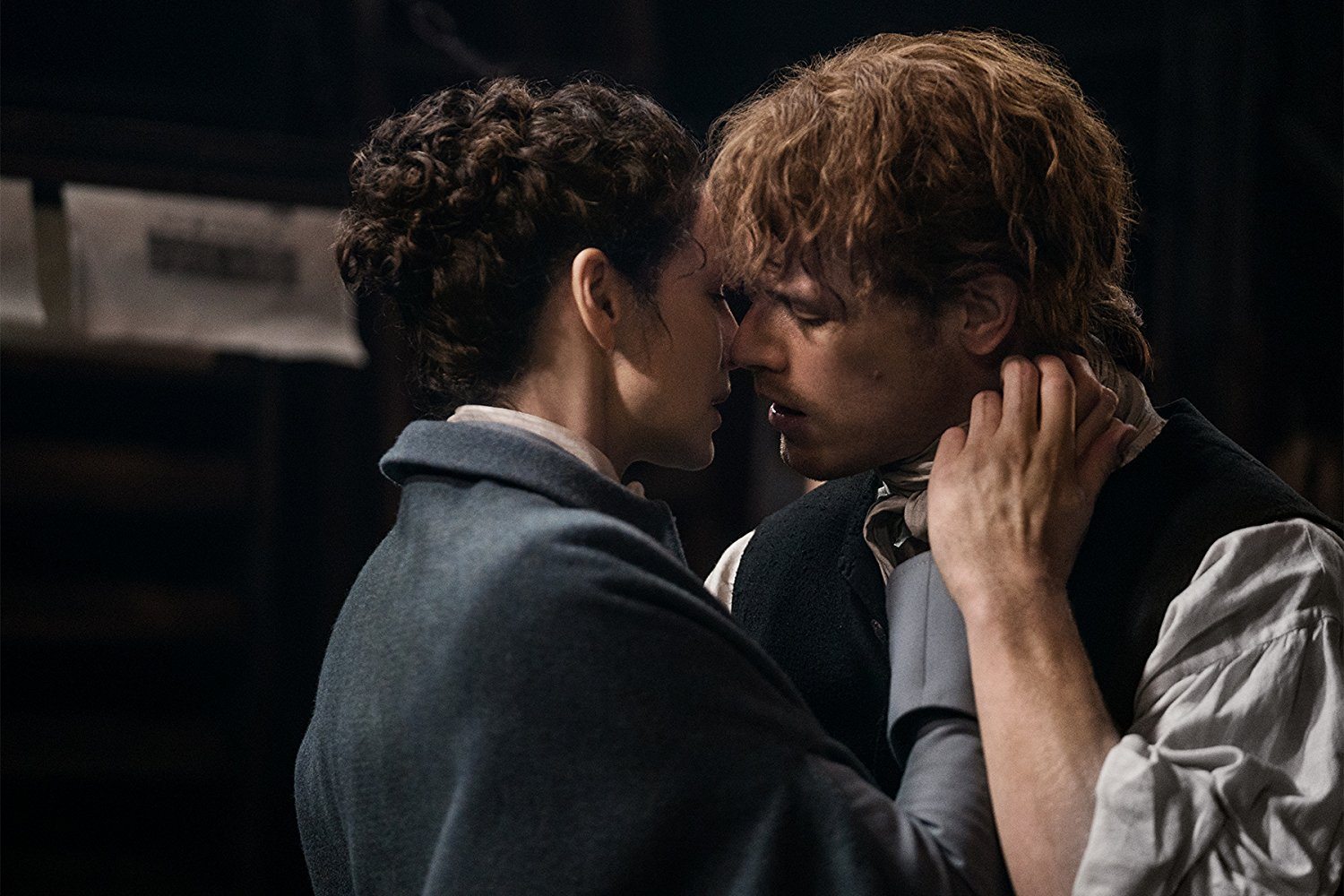 Nothing is ever simple in the world of Outlander. If it were, it wouldn't be such a fantastic show. Though Claire and Jamie will be able to bask in one another for awhile, complications will soon arise
Starz's official synopsis for "A. Malcolm" reads: "After decades apart, Jamie and Claire finally reunite and rekindle their emotional and physical bonds. But Jamie's new business dealings jeopardize the couples' hopes for a simple life together."
A super-sized episode
A reunion between Jamie and Claire obviously wasn't going to fit in a regular 60-minute episode of Outlander. Therefore, the series producers decided to go big or go home.
Executive producer Maril Davis told The Hollywood Reporter,
I'm most excited that we chose to do something that most people wouldn't do, which is to spend about 40 minutes in one set with two characters and see them reconnecting. Most people would do like 10 minutes and then get out. It's so long to sit with them in there, but to me, it's a luxury and a journey. It's a love letter to the fans to be like, let's see Jamie and Claire reunite and let's have this bubble fantasy episode before all this stuff comes crashing down on them. They have to go back to the real world so it's a real luxurious time to spend with them and I think the fans will really enjoy it.
Some backtracking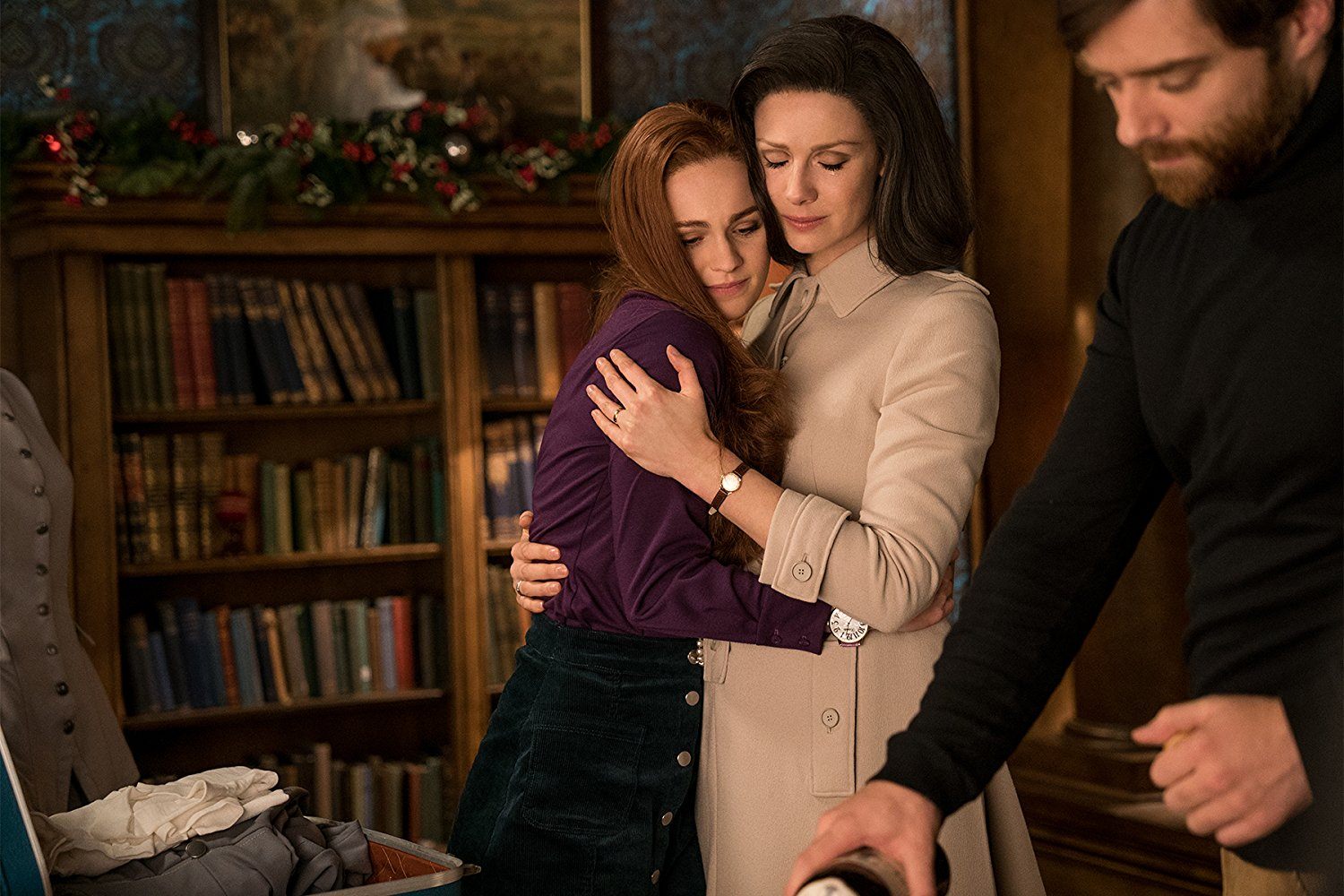 In "Freedom & Whiskey," we watched Claire leave her home in Boston in 1968. The next shot we saw of her was when she exited a horse-drawn carriage in Edinburgh in 1766. We know that she had to travel to Scotland and get through the stones to get there, but we did not get to witness it. It looks like Outlander producers are going to backtrack a bit to give us a better scope of the story.
Executive producer Ron Moore told The Hollywood Reporter:
I thought that it's a great "out" on the faint. You're not going to get a better out than that. Where do you pick up the next episode? We didn't want to just repeat the joke. We didn't want to just pick up in real time so it wouldn't have any momentum in it anymore. So it felt like we should reset a little bit.
Life in Edinburgh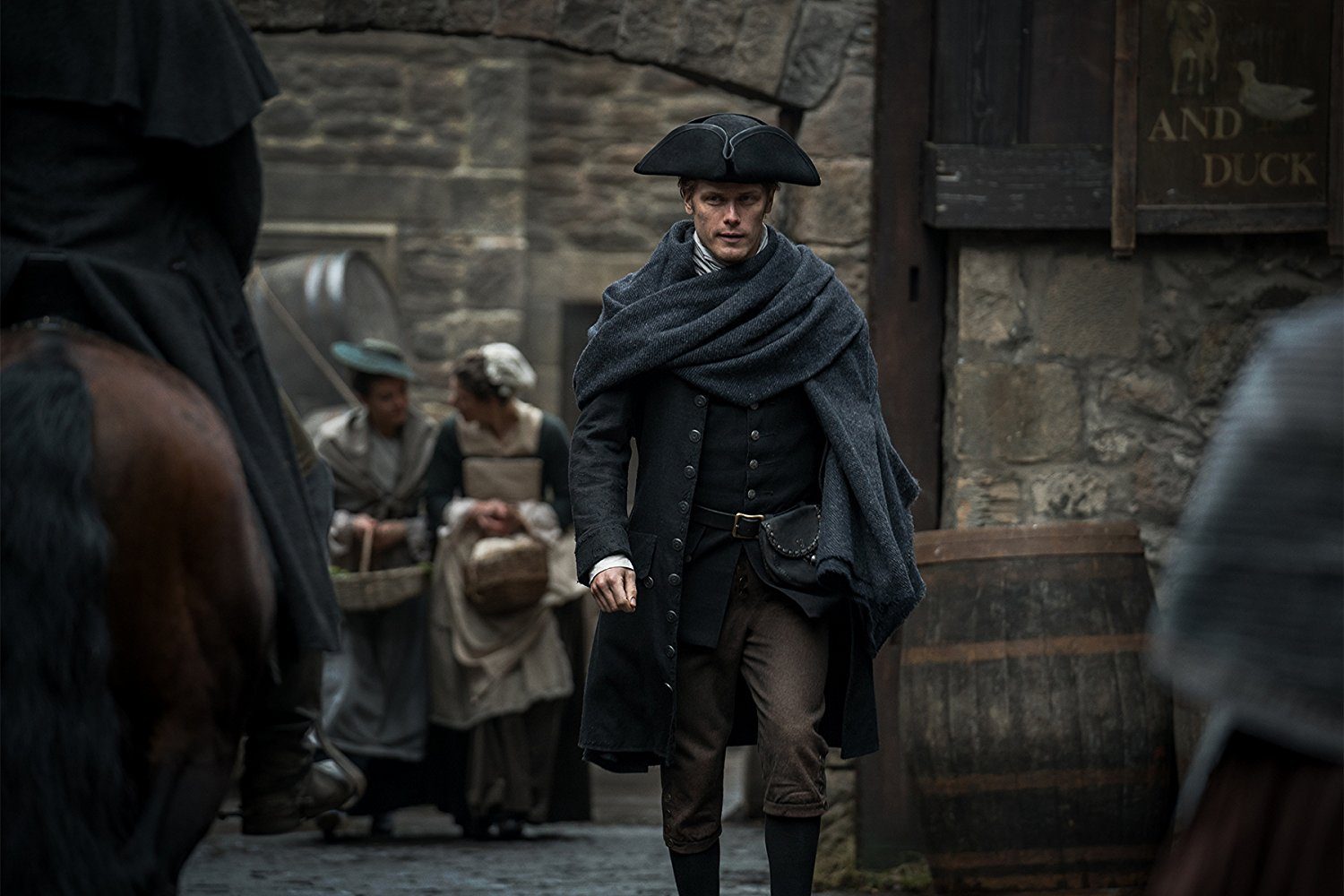 Much of "Freedom & Whiskey" revolved around Claire's life with her and Jamie's daughter, Brianna (Sophie Skelton), in Boston. It also followed the months after her first husband — the man who raised Brianna — Frank's death.
Now with such a massive episode, we'll get to see what Jamie has been up to in Edinburgh. Apparently, Fergus (now played by César Domboy) is all grown up. Outlander EP Moore wanted to explore what Jamie was doing in the hours before Claire's arrival. He said,
He doesn't know what's coming and we all do. He's living in Edinburgh and has this other life, who are all these people in that life? It's a whole different atmosphere. I wanted to really relish and enjoy the tension of that waiting for the doorbell to ring and to see what happened from his perspective. It was a fun way to set it up.
Voyager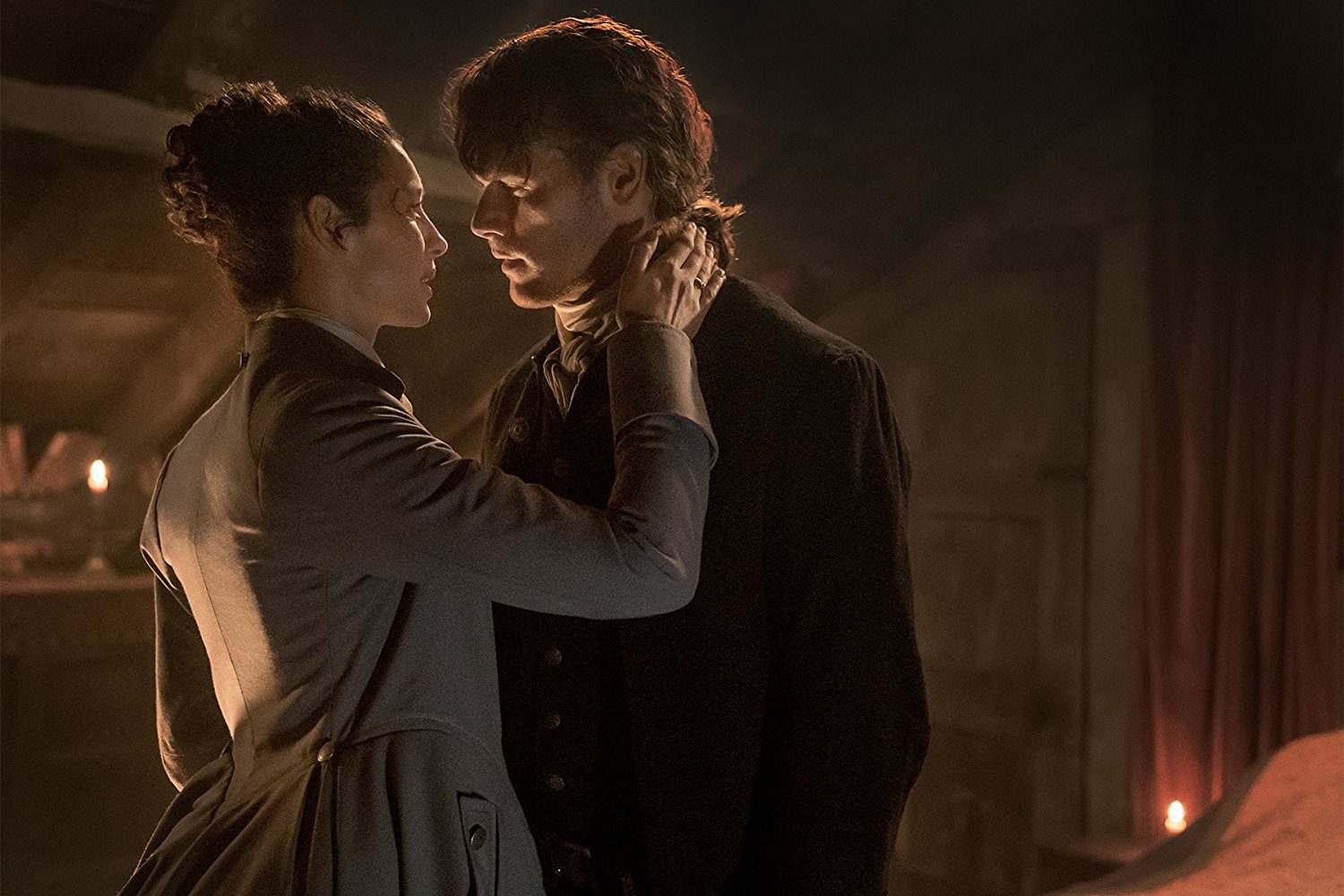 Fans of Diana Gabaldon's Outlander books, on which the series is based, will recognize the events of  "A. Malcolm" from the third novel, Voyager. Claire and Jamie's love story is about to change forever. They must re-learn each other after 20 years apart.
Though some of the news that they share with one another will be welcomed, other news, including Jamie's son, Willie, might not be.
'Gonna Be A Good Year'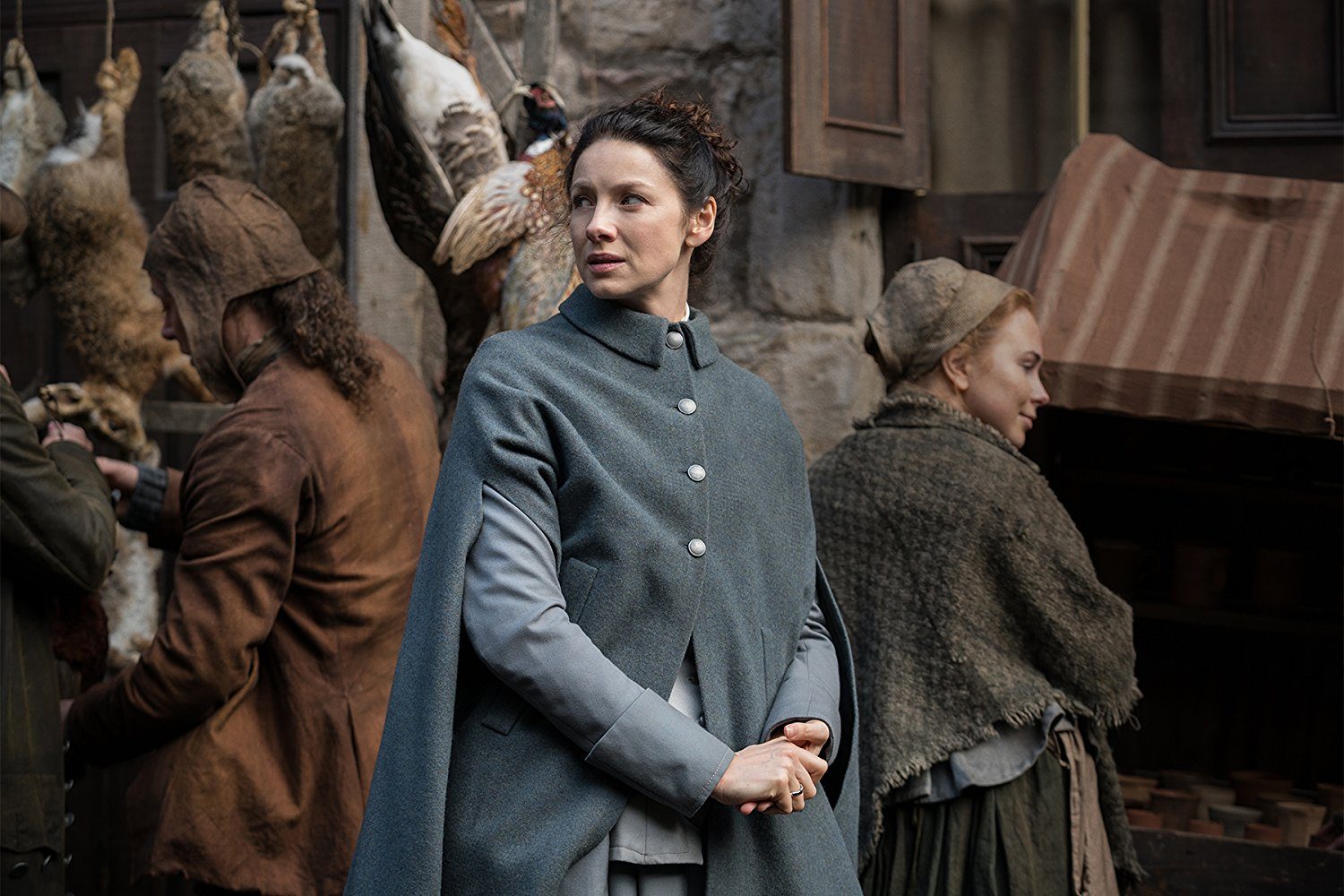 The gorgeous trailer for "A. Malcolm" has a beautiful song running through it titled, "Gonna Be a Good Year." The melody is a stock song from the music streaming site Alibi.
Could the haunting and sensuous track be a nod at what we'll see from the rest of the third season of Outlander? Listen here for yourself.
Catch up now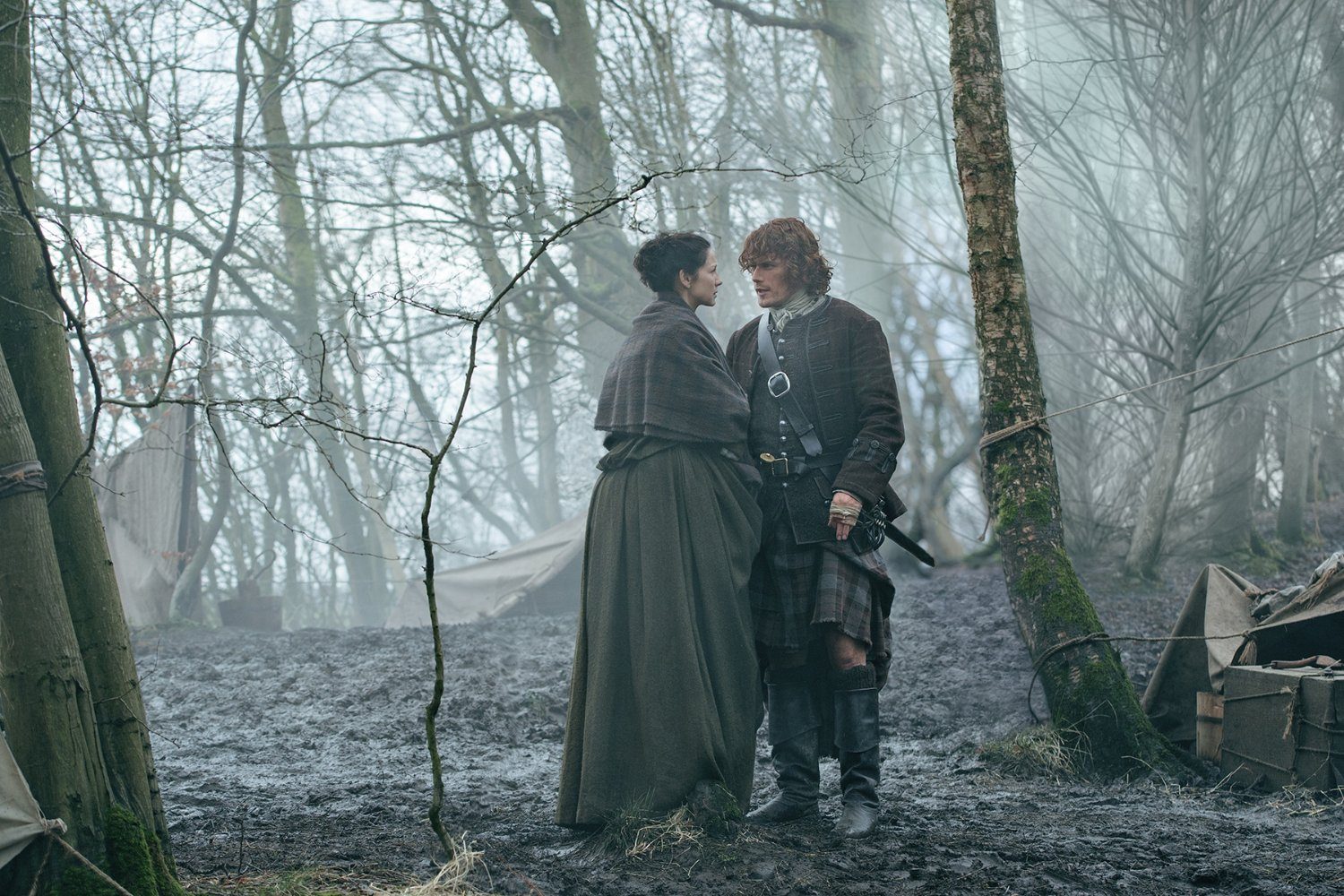 If you were too stunned by the Season 2 finale of Outlander and you haven't been able to bring yourself to watch Season 3, now is your chance.
You can stream all of the episodes of the series or just the ones you've missed via On Demand or the Starz app.
Follow Aramide on Twitter @midnightrami.
Check out The Cheat Sheet on Facebook!