Stassi Schroeder from 'Vanderpump Rules' Basks In Glowing New York Times Feature
Stassi Schroeder from Vanderpump Rules may have just received one of the best compliments about her new book and rising star on the show. On the eve of her book launch, "Next Level Basic," The New York Times featured Schroeder, her book and evolution on the show.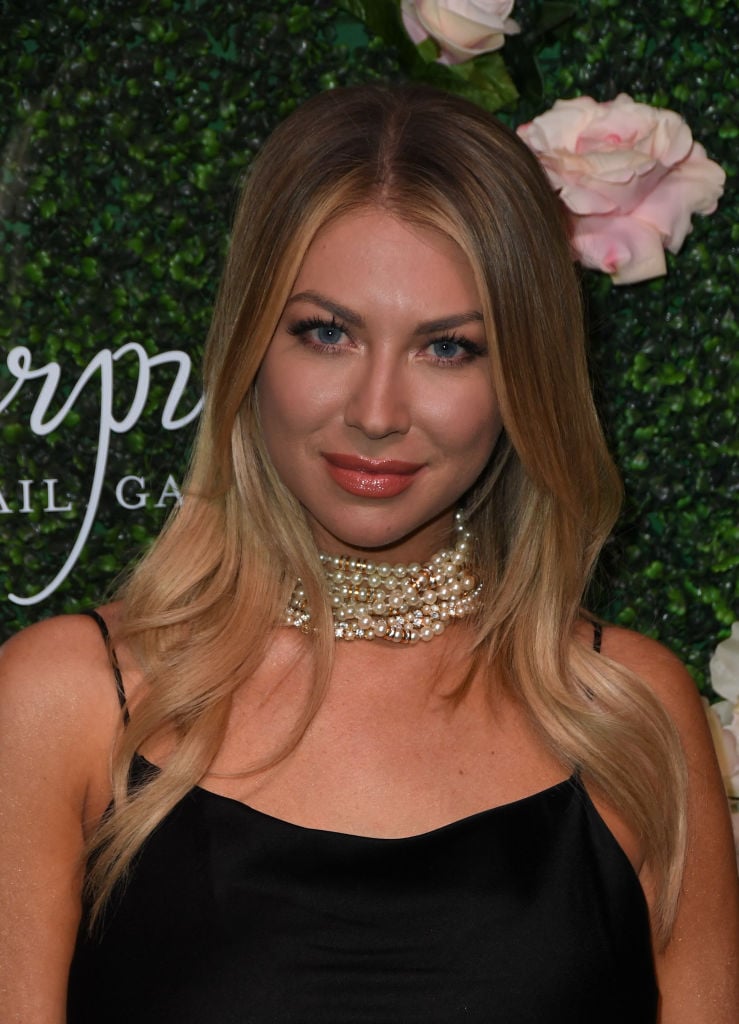 When the article launched, Schroeder was thrilled. "Today is a day that will personally go down in history not only for the GOT premiere, but also because I'M IN THE FREAKING NEW YORK TIMES!!!!!! (Did I mention, in the style section?!)," she wrote on Instagram. "I'm deceased, literally already 6 feet under. I have never felt so proud in my life. A serious thank you to everyone who made my dreams come true. I hope you all enjoy #nextlevelbasic as much as I loved writing it. I'm crying so many tears of joy right now and am eternally grateful for all of you who have inspired me and embraced this basic B movement. To say I'm humbled is a major understatement.
The New York Times was also delighted to feature Schroeder, "Dear Abby, MOVE OVER! Stassi Schroeder of "Vanderpump Rules" has written an advice book."
She's been burning the midnight oil
Schroeder has been hard at work, recording the audio version of "Next Level Basic." She included her studio time on her Instagram story, while most of the cast were whooping it up at Coachella.
This season, Schroeder went all in with the book deal, showing significant concern about meeting deadlines and getting the work done. While she managed to fit in plenty of play time, she seems more subdued and prepared to embrace adulting.
"I don't know that I necessarily have a lot of wisdom," she told The New York Times. "But I'm trying, I guess, just to be the best, most woke version of myself."
Schroeder has come a long way, baby
When she looks back at how far she's come, she's proud. "When I look from Season 1 all the way to now, I'm like, 'wow, if I would have come up with that and planned that out, I could have been J.K. Rowling,'" she said. "I'm proud of my story arc. I really wish that I came up with it." In addition to the book and her podcast, Schroeder also launched a wine brand with friends Kristen Doute and Katie Maloney.
Schroeder acknowledges that her persona during the first few seasons was more reactive. But often her gut and reactions were on point. For instance, when she suspected her (then) boyfriend Jax Taylor of cheating on her, she was right. He lied the entire season, making her look crazy, and then (boom) he finally admitted it.
She's also had some doozy boyfriends (Patrick Meagher). But now it appears that she's found her Prince Charming. Beau Clarke, who is regularly featured on the show seems to seamlessly fit into the cast. Plus he and Schroeder are the perfect compliment.
She's embracing the concept of being 'basic'
The idea behind Schroeder's book is that people should be true to themselves. "If you're basic and you have basic tendencies, that is your authentic self. You don't need to hide that," she told The New York Times.
"It's advice that you maybe shouldn't follow," Schroeder added. "I'm just saying, 'This is what I do, this is what I have done, this is what I would do, but I might be totally wrong. I've gotten it wrong so many times, and people can relate to that."
Topics include her love of ranch dressing (basic) and reality television (also basic). But the message Schroeder conveys is: who cares? "I might not be that great at anything specific, but I think I am good at being honest," she said. "If you're trying to pretend to be something that you're not or if you're overthinking things, you can see it."
Check out The Cheat Sheet on Facebook!