Stephen Amell Says 'Arrow' Already Ended in Season 7, Season 8 Is Something Else
Arrow is coming to an end in its eighth season. Lasting eight seasons is an accomplishment for any show, but Arrow can also take credit for launching an entire universe of superhero shows including The Flash, Supergirl, DC's Legends of Tomorrow, Black Lightning and this fall's Batwoman. Stephen Amell played Oliver Queen for eight years, including some crossover episodes.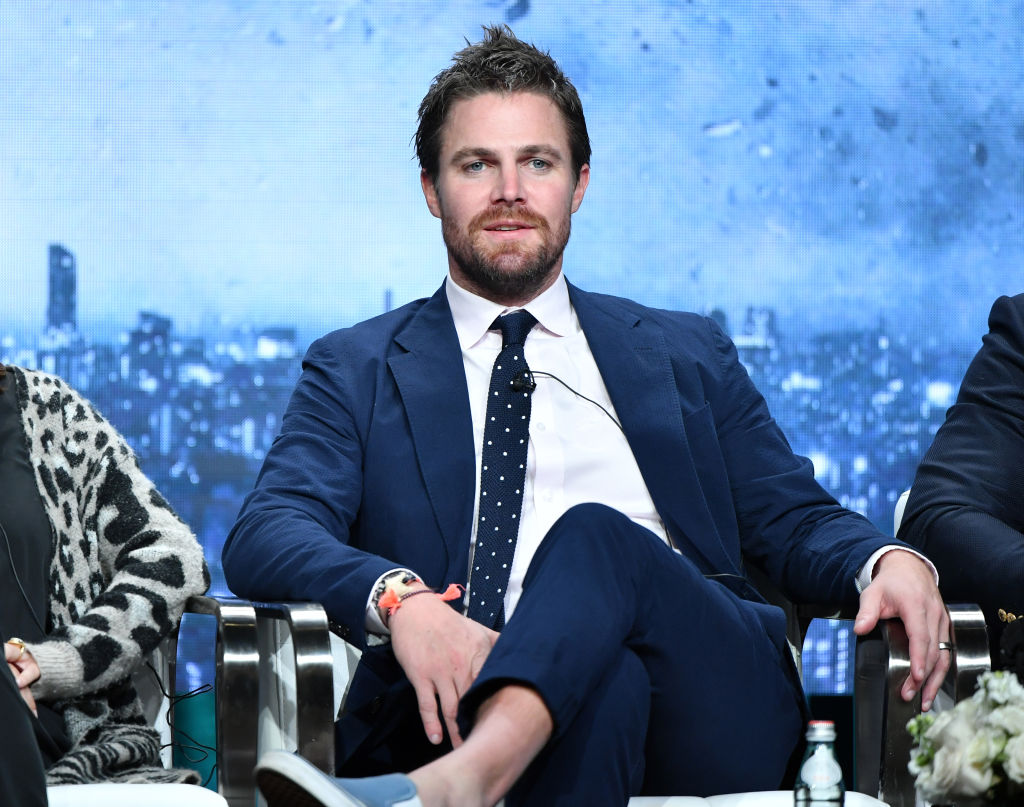 The CW held a Television Critics Association panel for the final season of Arrow. On the panel, Amell said he actually believes Arrow ended last season. Find out why, what to expect in season 8 and how Amell looks back on eight years of Arrow. Arrow returns one last time Tuesday, October 15 on The CW.
Why Stephen Amell thinks season 7 was the true end of 'Arrow'
Emily Bett Rickards left Arrow at the end of season 7. Any Arrow without Felicity won't be the real Arrow, but it will still be cool.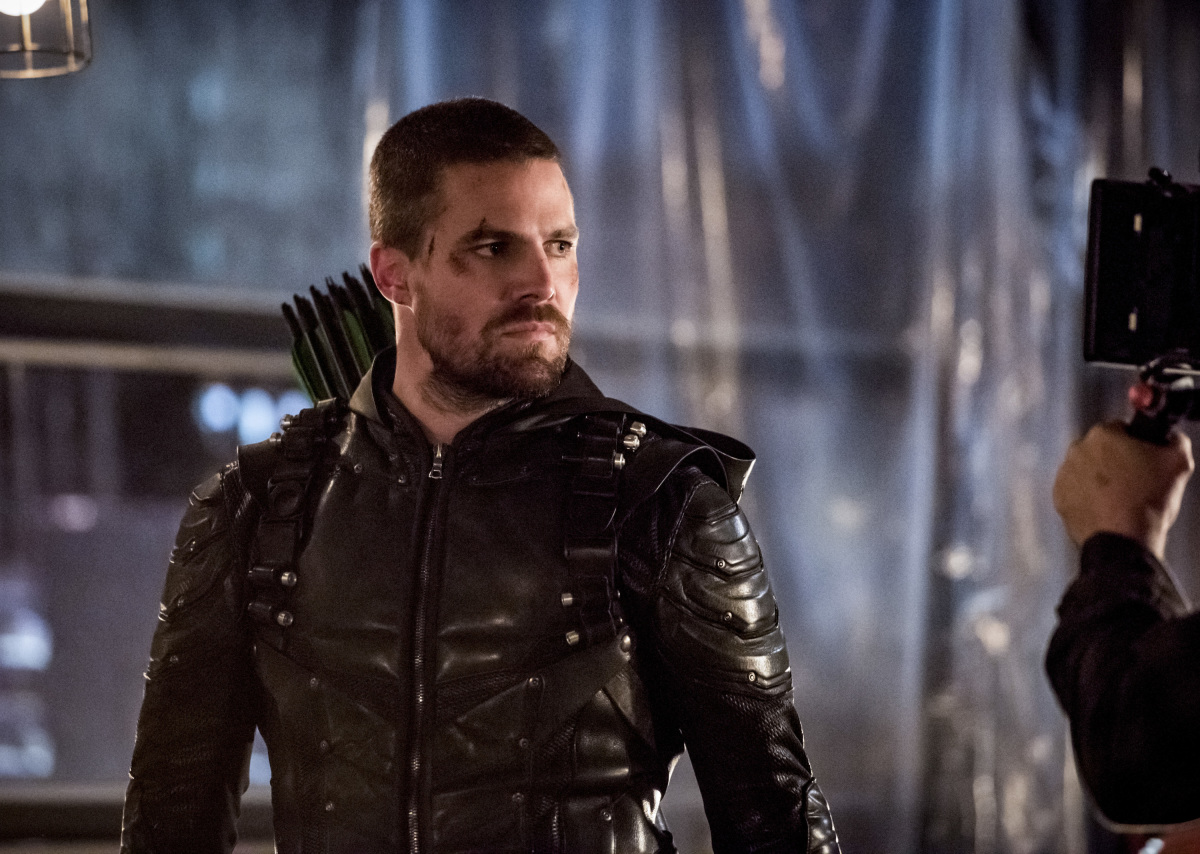 "I think that the show, as people have understood it and its structure I think it ended in our Season 7 finale," Amell said. "This year is fundamentally different. The episodes are events. And, to me, the show, as we constructed it, ended when Emily left."
Season 8 of 'Arrow' picks up shortly after
Most seasons of Arrow pick up half a year after the previous one. This time, the season premiere is only a few weeks after the end of season 7.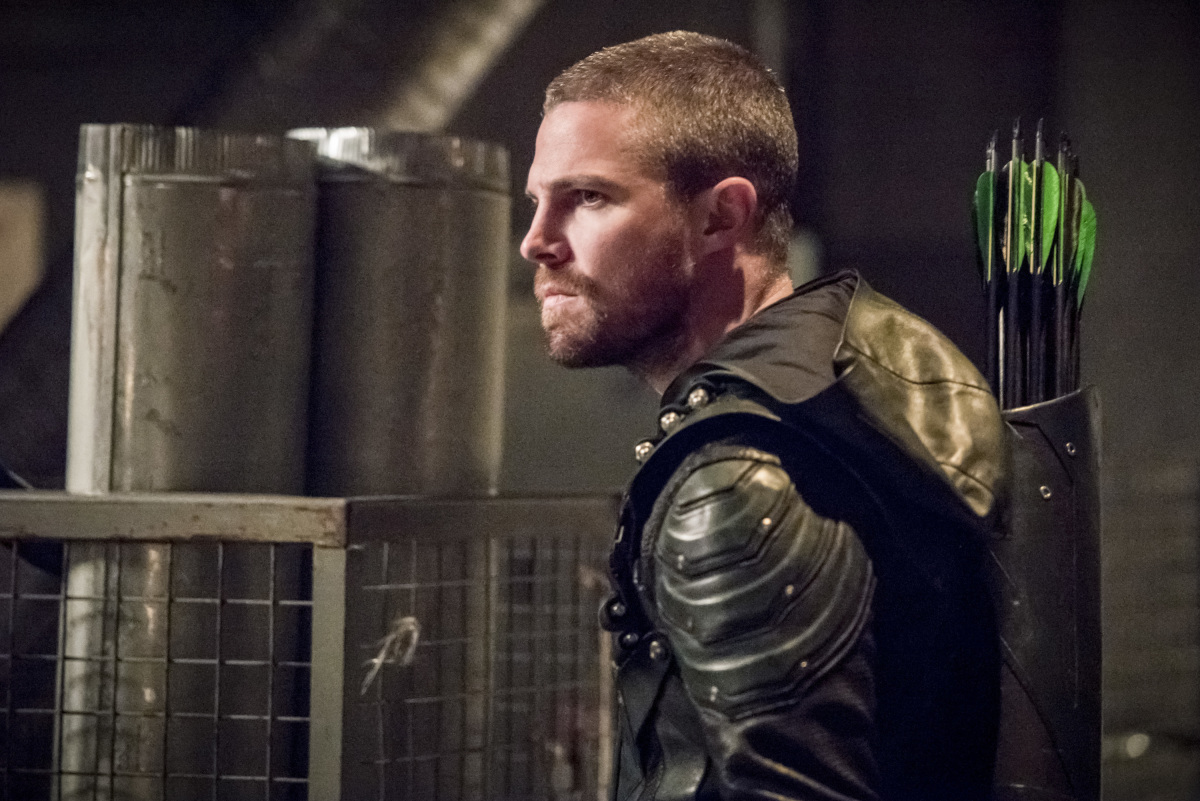 "However long my hair is relative to the end of Season 7 in the premiere is how long we took," Amell said. "I'd say more like six weeks."
The salmon ladder is back for 'Arrow' season 8
Anyone who wanted to get in shape like Oliver Queen might have been deterred by the salmon ladder. That intense workout has Amell do pullups and place the pullup bar on a higher rung each time.
"I'm taking it," Amell joked. "I need one for my backyard to stay in shape."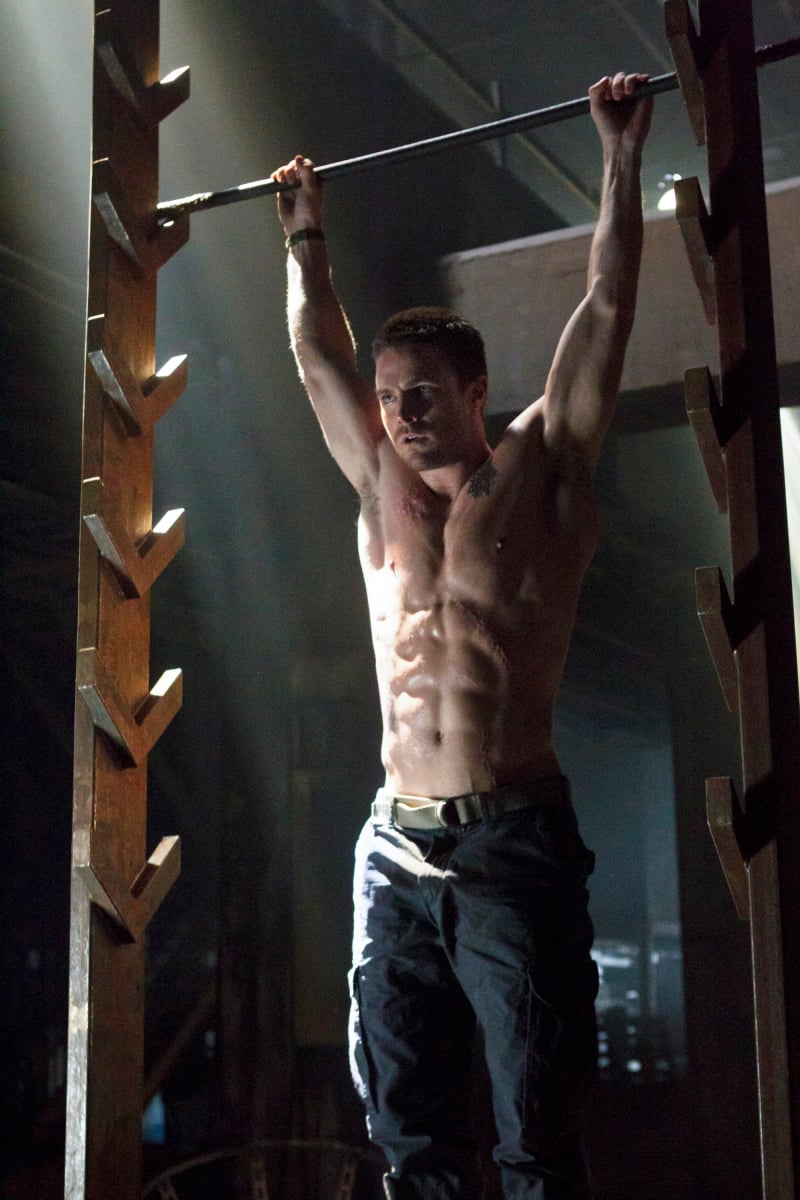 Since training to fight as a vigilante is part and parcel to Oliver Queen, the salmon ladder became his iconic preparation.
"The salmon ladder was something that [director] David Nutter saw when I was working out at a Tempest Freerunning, out in deep in the Valley out here," Amell said. "David got on the phone with the gym and was talking about what they had there, and he mentioned the salmon ladder, and so they just built one. That was it. It was a happy accident and I'm glad that we bring it back for the season premiere."
Stephen Amell does fewer 'Arrow' stunts now
It's not that he doesn't want to do the stunts, but he plays the Green Arrow on Arrow, so they can't risk it.
"I don't do as many stunts as I did in the first season," Amell said. "I do a ton. I did a giant stunt sequence on Friday evening/Saturday morning."
Amell's stunt doubles have become as integral a part of Oliver Queen as he is.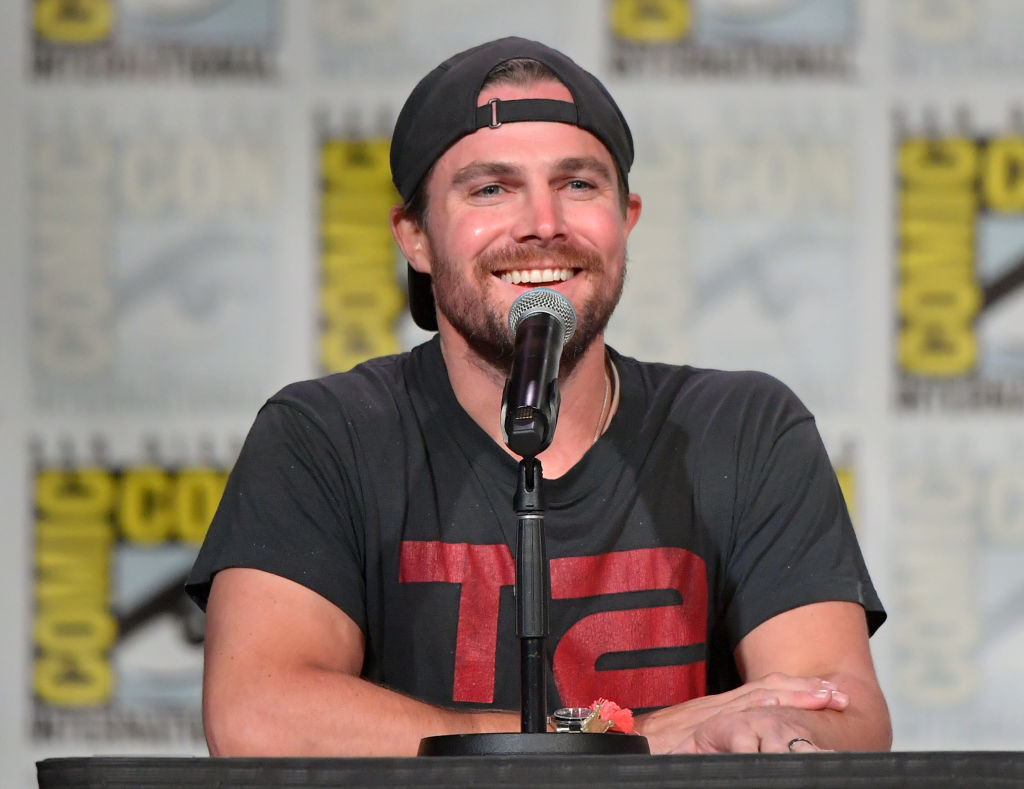 "For the first four years, I had Simon as my stunt double, and now I've had Will since season 5," Amell said. "He's so good at what he does, and so now I know when it's actually more appropriate and, not just that, but expedient for the show and our shooting schedule when it's time for me to sit out. I still don't like it, but I do it."
No more WWE for Stephen Amell
Amell learned his lesson when he got into the professional wrestling ring. That was more dangerous than any of his Arrow stunts.
"I can't get back into the wrestling ring," Amell said. "I risk divorce if I do it again. The last time that I did it, I fractured my hip and I had to call [producers] Beth [Schwartz] and Marc [Guggenheim] and Todd [Pittson], our production manager, and James [Bamford], our producing director and the director of that episode, and promise them that I did this because I was an idiot and that I was completely available to them for the episode, which happened to be the most stunt heavy episode in the history of the show."
What's next for Stephen Amell after 'Arrow'?
There's still 10 episodes left for season 8 of Arrow but the end is in sight. Amell doesn't have anything booked, but he's starting to imagine the possibilities.
"For me personally, I'm excited to take on new projects," Amell said. "If there's any downside to being on a show like this – and I have to dig deep to find one because it's been such a transformative opportunity – it's that shooting 22 or 23 episodes doesn't really make you available for anything else. I like playing characters."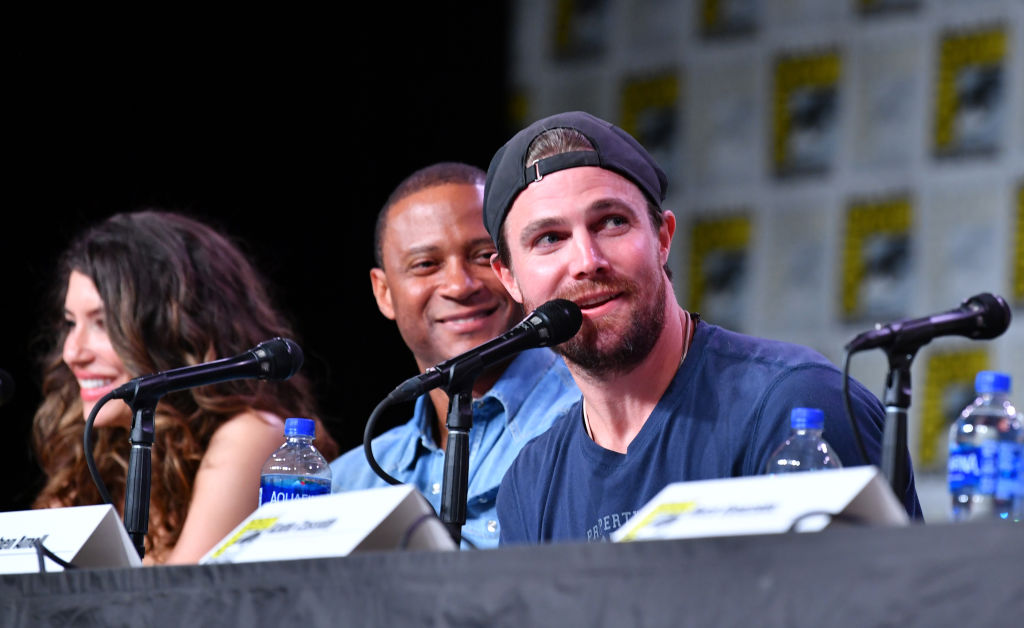 Staying home might be a goal too. Arrow shoots in Vancouver.
"For me, personally, I also like living in Los Angeles," Amell said. "So for me, personally, it's about getting home, finally unpacking, and just seeing what's next."