Stephen Colbert's Heartbreaking Past Makes Him 'Grateful' Not Angry
One of the funniest men in America lived through a tragedy at only 10 years old. Stephen Colbert took his pain and learned how to overcome.
One of the funniest men in America lived through a tragedy at only 10 years old. Stephen Colbert took one of the most painful events someone can live through, and learned how to overcome.
He appears on our TV screens with more joy and peace than anyone in his circumstance should be able to feel. And yet he does, and he passes those emotions onto us through his comedy.
Here's the amazing story of how Colbert turned his personal tragedy into inspiration and triumph. 
Stephen Colbert's world was turned upside down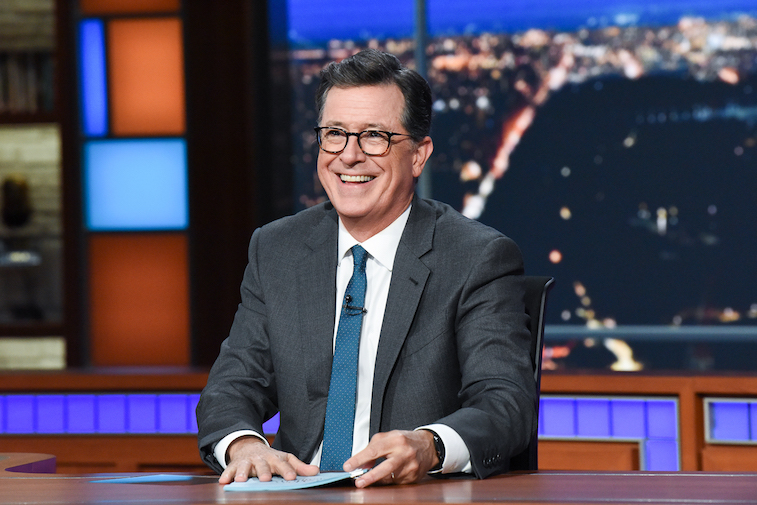 Colbert grew up with eleven siblings in South Carolina. In 1974, when he was just 10 years old, his father and two of his brothers were killed in a plane crash. Eastern Airlines flight 212 crashed into a cornfield due to pilot error. 72 people were killed, including the two closest brothers in age to Colbert, 18-year-old Peter, and 15-year-old Paul.
His other siblings had already grown and left home, so after the crash, it was just Colbert and his mother. 
According to Inside Edition, it was the need to make his mother laugh that first got him into comedy. To break through her sadness, Colbert would tell jokes. But he still struggled in his life, and "barely graduated from high school." his teachers struggled to motivate him. "There was no way to threaten me," Colbert told GQ. "It was like, 'What? What's that? Oh, okay, I might get a bad grade? Oh no. Wouldn't want that.' "
It took nearly 10 years before Colbert was able to come to terms with what happened. "I didn't really feel the loss until I was in college," he told Oprah in 2012. "Then, I was in bad shape… I was just so sad."
Colbert turns his tragedy into hope
Colbert credits his mother with helping him learn to overcome grief. "By her example, I am not bitter," he told GQ. "By her example. She was not. Broken, yes. Bitter, no… Imagine being a parent, so filled with your own pain, and yet still being able to pass that on to your son."
Eventually, Colbert was able to accept what happened. It wasn't until he was 35, but he realized the event had made him into the person that he was.
"It stopped me in me dead. I went, 'Oh, I'm grateful. Oh, I feel terrible.' I felt so guilty to be grateful, but I knew it was true. It's not the same a wanting it to have happened. But you can't change everything in the world. You certainly can't change things that have already happened."
He learned to love "the bomb," as he calls it. The event that destroys everything, but lets you rebuild. Today he uses his grief to steer him into the performer that he is today. 
Colbert steers toward fear
According to Colbert, the way he's found peace is to steer toward fear in everything that he does. He admits that he likes to do things that are embarrassing, and maybe that's why he's such an effective comic. But instead of letting the fear or embarrassment overcome him, he lets himself feel it, and then lets it wash over him and be gone.
In this way, he's able to do things he never thought he'd have the guts to do. 
Colbert says the feeling you get when you do something that makes you uncomfortable is like a vapor. It just washes over you, and you can choose to feel it, and then let it pass. He takes a deep breath, and releases the uncomfortable feelings. "Nope can't kill me," he says.