Stephen Hillenburg: A Look at How the 'Spongebob Squarepants' Creator Gave the Yellow Sponge His Start
Stephen Hillenburg, the creator of the beloved Nickelodeon show Spongebob Squarepants, lost his battle with ALS in November 2018. But despite only being 57 years old, he had an incredible career in cartoon television and created Nickelodeon's most popular show of all time.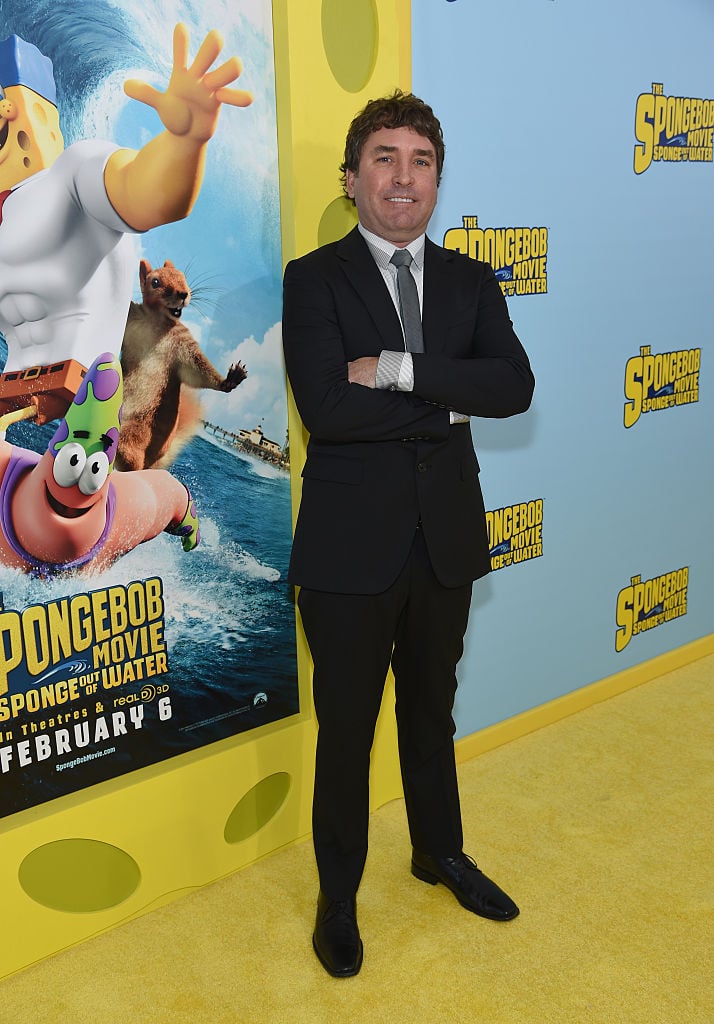 Hillenburg originally pursued a career in marine biology
When Hillenburg was younger, he went scuba diving for the first time and fell in love with marine life. That passion carried all the way through into his adult career, which was originally a career in marine biology. He got a job teaching at the Orange County Marine Institute (now the Ocean Institute) in Dana Point, California. Although he loved the field, he said in an interview with The Guardian that he was "so-so" at marine biology but great at art and grew to love art more.
He pitched Spongebob Squarepants to Nickelodeon, and the show was picked up
Hillenburg used his artistic talent and began developing ideas for a show called The Intertidal Zone, which would eventually become Spongebob Squarepants before being pitched to Nickelodeon. He thought the idea of making Spongebob a yellow kitchen sponge was funnier than making him a sea sponge, so he went with it. (But on the show, both of Spongebob's parents are sea sponges.) He pitched it to Nickelodeon and created a story board for the concept — the executives loved it. And so the yellow sponge was born.
He used his travels and love of marine biology to inspire his characters and décor for the show
Hillenburg's marine life background helped him easily make up the show's characters. He told The Guardian he wanted Patrick to be dumb because Spongebob was so innocent that he wouldn't notice Patrick's lack of smarts. And Squidward was the one who would hate the two of them together. Hillenburg had traveled to Tahiti and Hawaii and used that as inspiration for the pink flowers in the sky and the pineapple Spongebob lives in. He took the elements from his professional career and turned them into one of the greatest shows Nickelodeon has ever seen. Today, Spongebob is still on the air, and it's Nickelodeon's highest-rated show of all time. Hillenburg has even taken home an Emmy for the show.
Hillenburg noted that at first, the show didn't use a script — the dialogue was made up along the way. But eventually, the show figured itself out and found plenty of success in the children's entertainment space.
He also worked on other Nickelodeon shows, such as Rugrats and Rocko's Modern Life
Hillenburg may have been most known for Spongebob Squarepants, but that wasn't the only Nickelodeon show that he contributed his talents to. From 1997 to 1998, he wrote for Rugrats, another popular show that followed the lives of a bunch of babies. He contributed to Rocko's Modern Life as well, which followed an Australian wallaby navigating life in the United States. In November 2018, Hillenburg lost his battle to ALS, commonly known as Lou Gherig's disease. Although he may not have lived as many years as others, he had one of the most animated, fulfilling careers and saw plenty of success.
Check out The Cheat Sheet on Facebook!