Stephen King on Being Branded a 'Horror Writer': 'I Think That I Do a Lot More'
Stephen King is most famous for writing horror novels. Some of his most famous works were developed for movies and television, like his 2018 book titled The Outsider. While King's scary stories are iconic, the novelist says he's doing "a lot more" than just horror. What really interests Stephen King about writing novels?
Stephen King says the process for writing his own books is a 'mystery'
Famous writer Stephen King recently joined interviewer Terry Gross as a guest on the NPR program Fresh Air.
Since King is so well-known for his scary stories, Gross asked the author if he believed he operated "in a different reality than other people."
"I think the answer is that 20 hours a day I live in the same reality that everybody else lives in," King told the radio host. "For four hours a day, things change." But he can't exactly tell you why those things change.
"If you ever asked me how that happens or why it happens, I'd have to tell you it's as much a mystery to me as it is to anybody else," King revealed. Still, King appears to believe that writing is his purpose. The writer told the Fresh Air interviewer:
I still feel much the same as I did in the early days, which is I'm going to leave the ordinary world for my own world. And it's a wonderful, exhilarating experience. I'm very grateful to be able to have it.
Famous author says 'people can call me a horror writer if they want to' — but he's doing more
Gross and King also discussed HBO's series The Outsider, an adaptation of King's book with the same title. One of the main characters in the Stephen King novel (and the TV series) is Holly Gibney. She's the type of person who has almost unbelievable skills in perceiving the supernatural.
"Do you believe that some people have special powers of perception?" the radio host asked King. The author said yes, having witnessed it himself.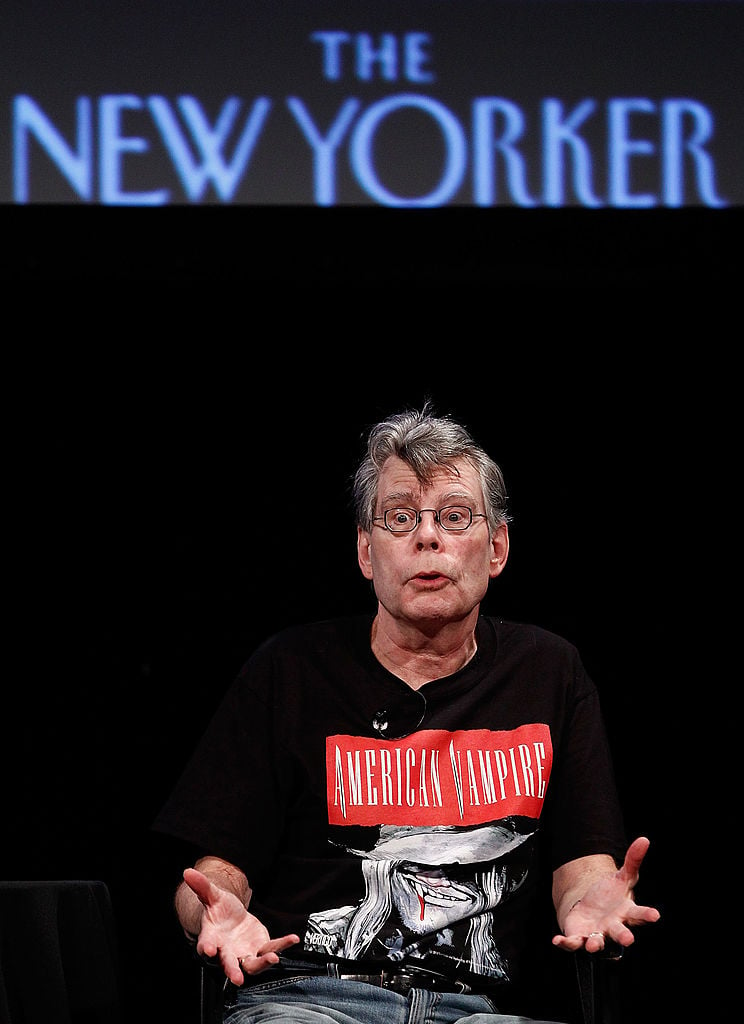 "There are kids who can suddenly sit. And play the piano," King explained. "They just hear the music in their heads … kids who are 7 or 8 years old, who are chess prodigies." This concept — even outside of the realm of horror — interests King deeply.
"It's one of the things that fascinates me about this whole spectrum that I write in," King continued. While many pigeonhole the novelist into the horror genre, King believes he has more range than that.
"People can call me a horror writer if they want to," he said on Fresh Air. "And that's fine as long as the checks don't bounce. I'm happy with that." However, King's own writing is bigger than one genre to him.
"I think that I do a lot more," he told Gross. "I'm interested in the mystery of what we are and what we're capable of doing."