Stephen King on Writing Horror Novels: '20 Hours a Day I Live in the Same Reality' as Everyone Else
Stephen King is known for authoring such horror classics as It and The Shining. His 2018 novel The Outsider is also a miniseries on HBO. The writer recently explained in an interview whether he feels like he lives in the same reality as the rest of us. Considering the spooky subjects he operates in, it's a fair question.
Stephen King raves about 'The Outsider' character Holly Gibney
Terry Gross interviewed King recently on the NPR radio show Fresh Air. They talked about the coronavirus (COVID-19) outbreak at length, as well as the HBO miniseries The Outsider, based on King's 2018 book.
King started talking about The Outsider character Holly Gibney and got purely giddy. He told Gross:
I just love Holly, and I wish she were a real person and that she were my friend because I'm so crazy about her. The first book that she was in Mr. Mercedes, and she more or less stole the book and she stole my heart.
In HBO's The Outsider, the character of Holly is depicted as having awe-inspiring powers of memory — not to mention perceiving the supernatural.
"Do you believe that some people have special powers of perception?" Gross asked. King responded: Yes, indeed.
"There are kids who can suddenly sit and play the piano," he told the Fresh Air host. "They just hear the music in their heads … kids who are 7 or 8 years old, who are chess prodigies."
King went on to say that very subject is "one of the things that fascinate [him] about this whole spectrum." The Outsider author compared it to writing in a variety of genres.
"People can call me a horror writer if they want to," he said. "… But I think that I do a lot more. And I'm interested in the mystery of what we are and what we're capable of doing."
Does the iconic author live in a different reality than his readers?
The radio show host also asked King whether he felt like he lived "in a different reality than other people" because King tends to write about "things that are outside of our perception and that are outside of what we consider to be … the real, visible, perceivable world."
"I think the answer is that 20 hours a day I live in the same reality that everybody else lives in," King replied.
For the rest of the day — when he's writing — that's not a guarantee. He explained that "for four hours a day, things change." But he can't exactly tell you why.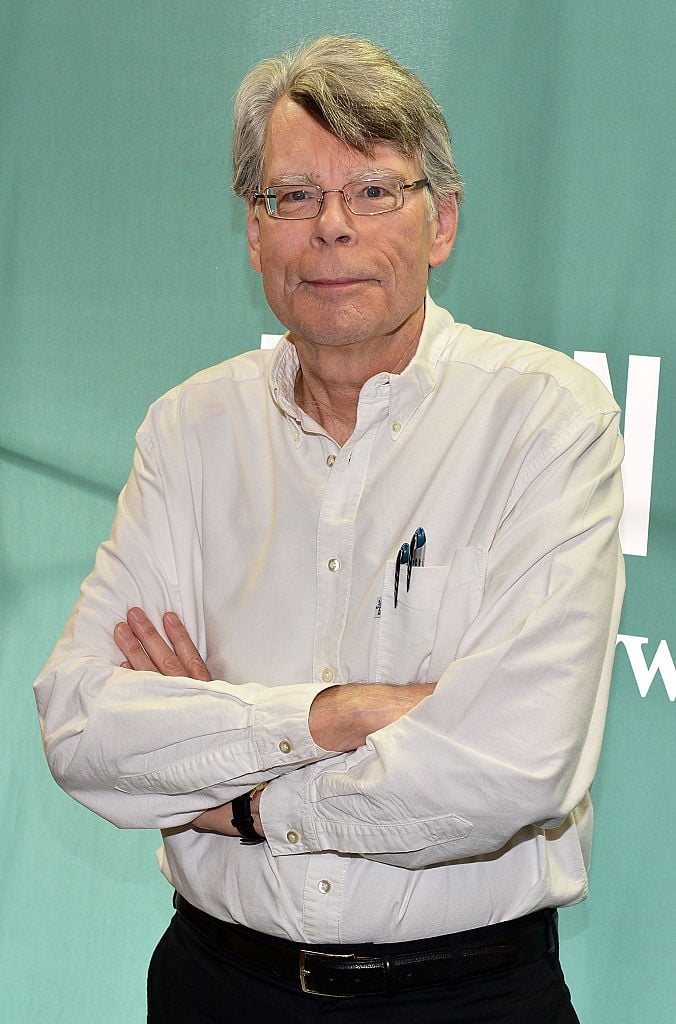 "If you ever asked me how that happens or why it happens, I'd have to tell you it's as much a mystery to me as it is to anybody else," King said on Fresh Air. "All I know is that … things change" when he sits down to write.
After figuring out he had the passion and talent for writing as a child, it stuck.
"I still feel much the same as I did in the early days, which is I'm going to leave the ordinary world for my own world," King said. "And it's a wonderful, exhilarating experience. I'm very grateful to be able to have it."