Stephen King Says Netflix Is the Reason 'Bird Box' Received Lackluster Reviews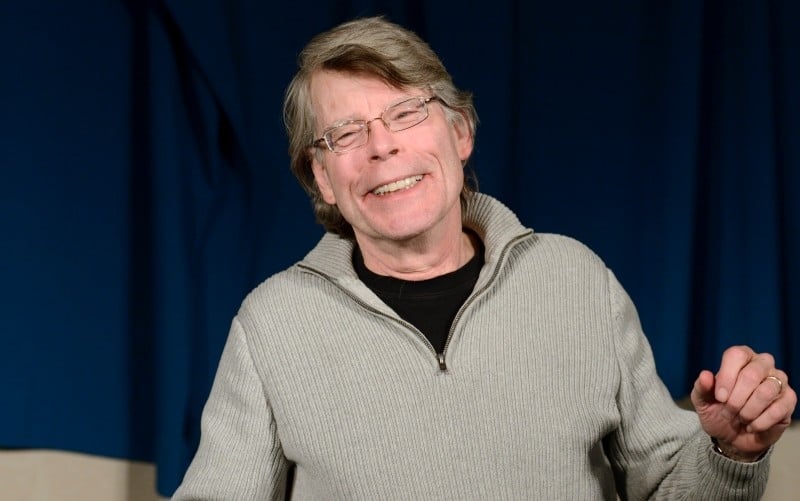 There isn't any other Netflix movie bringing as much social media conversation lately than Bird Box. Starring Sandra Bullock in one of her most memorable recent roles, the film has become a new variation on A Quiet Place. Rather than the characters having to stay quiet to avoid monsters, the characters in Bird Box don't dare see the monsters or they'll die.
As contrived as this might sound for a horror film, Sandra Bullock's performance helps it succeed. Yet, despite her tremendous box office fortunes of the past, some critics didn't like the film.
Horror icon Stephen King happened to step in and opine on Twitter about why this happened.
Stephen King's Netflix blame for 'Bird Box' criticism
I was absolutely riveted by BIRD BOX (Netflix). Don't believe the lukewarm reviews, which may in part have been caused by reviewers' ambivalence to the streaming platform, as opposed to theatrical releases.

— Stephen King (@StephenKing) December 20, 2018
If you've been on Twitter for a long time, you no doubt follow Stephen King. He's made many insightful comments about everything from politics to numerous film genres over the years.
Recently, he praised Bird Box for being riveting, yet chastised the lukewarm reviews. He blamed Netflix itself for being the reason such an effective horror film didn't sit well with critics.
Did he have a point that just because a film is on a streaming service, it can't be taken as seriously? King may have hit on a psychological aspect about how the public perceives movies based on where we see them.
Taking on 'Netflix Prejudice'
One might say movie reviewers suffer from the dread NP syndrome: Netflix Prejudice.

— Stephen King (@StephenKing) December 20, 2018
King continued his Twitter comments by calling out what he called NP, or "Netflix Prejudice" from critics. It's maybe true that just because we're watching a movie on our computers, we automatically deem it cheap entertainment.
From a psychological standpoint, we likely think we're watching something more essential in a movie theater, simply because we're paying well over $10 for a ticket.
If true, then the movie industry may have a problem if they think going straight to Netflix is a better marketing move. In the realm of horror, it's maybe more this way since we often take horror films for granted.
Based on Metascore's "mixed" review score for Bird Box, will King reshape how we view Netflix for future movie releases?
The problem with adapting books into a movie
There might be more than just how we perceive movies going on with Bird Box. One of the common complaints is the movie simply wasn't as good as the 2014 Josh Malerman book.
For a horror movie, that's saying something considering horror is such a visual experience. Also, it's not that the film didn't play on the big screen. Bird Box screened at the AFI Festival recently before debuting on Netflix.
Considering the film is also directed by a woman (Danish filmmaker Susanne Bier), you hate to see critics deride the opportunity for another woman to succeed in a genre usually reserved for male directors.
You can be sure industry experts are looking at the reviews and wondering if adapting a book into a Netflix movie is a good strategy.
Stephen King could help us see streaming movies differently
No matter what you think of King's opinions, he's become a master in helping us look at things from new perspectives. He's written an eloquent essay on gun violence, plus authored an insightful book on the art of writing.
Using Twitter to excoriate "Netflix Prejudice" may help everyone look at streaming in a new light.
We're likely going to see more films having straight-to-Netflix releases in the coming years. The next time we see similar movies, we may have to keep King's opinion in mind that watching a film on our digital devices doesn't mean inferior entertainment.
Filmmakers know a Netflix audience is more attentive and relaxed, making the affordable flat rate we pay for streaming all the more of a bargain.
Maybe the blindfolds we see in Bird Box have a much deeper meaning about the future state of movies and our perceptions of where they're seen.