Emmy Frontrunner Sterling K. Brown Will Produce Drama Series 'Everyday Insanity' and 'Washington Black'
Upcoming drama series Everyday Insanity taps Emmy-award-winning actor Sterling K. Brown, Hawthorne producer Danielle Reardon, This Is Us director Ken Olin, and writer Laura Bensick to produce the show for FOX network.
The series revolves around three different families who come together after one of their loved ones is diagnosed with mental illness. Fox gave a script commitment with penalty to Everyday Insanity, which means the producers will get paid even if the network doesn't make the show because the executives must already believe it will be very successful.
Additionally, Brown and his production company are attached to another series, Washington Black, an adaptation of the critically acclaimed book.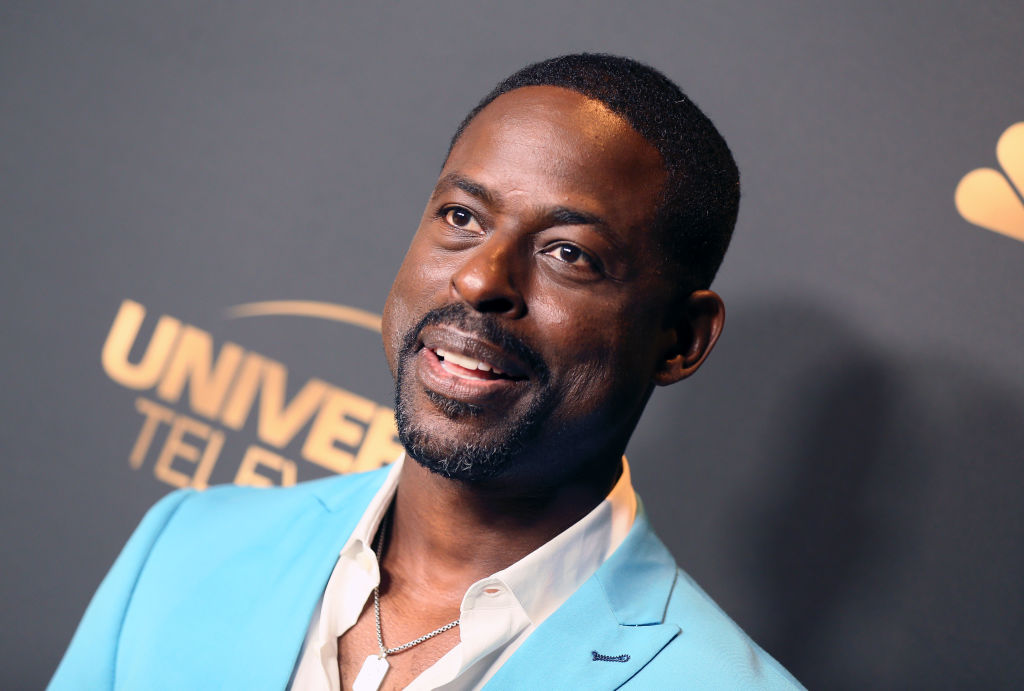 'Everyday Insanity' plot and inspiration
Inspired by writer Laura Bensick's life events, Everyday Insanity is a one hour drama that revolves around three extremely different families who form one "created family" after their loved ones are diagnosed with mental illness.
Bensick earned her MFA in writing for screen and television from USC and then made it to the semifinals for the 2015 Disney/ABC Writing Program and the 2015 Austin Film Festival.
The following year, she placed in the top 10 of the 2016 Launch Pad Pilots for her script, The Mother, which is about a woman who believed she killed her daughter while dealing with postpartum psychosis. However, evidence emerges with proof that she didn't commit the crime, so she begins to question her sanity and those around her.
Similar to Everyday Insanity, it was also inspired by her experiences of being raised in a family affected by mental illness.
Sterling K. Brown, Danielle Reardon, Ken Olin, and Laura Bensick will produce
Created in 2018 under a pact with 20th Century Fox Television, Brown's production company, Indian Meadows Production will produce the new drama alongside Fox Entertainment while Brown, Reardon, Olin, and Bensick executively produce the series.
Known from his incredible performances in This Is Us, Black Panther, and Person of Interest, Brown launched his production company to "champion diversity while developing and producing entertaining, educational, and edifying projects for film, broadcast, cable, and streaming."
Also, an Emmy-winner from directing and producing This Is Us, Olin started his career in acting in several television shows before deciding to switch sides of the camera.
Reardon doesn't have as many production credits. However, she was a co-producer for Jada Pinkett Smith-led television series Hawthorne, which received numerous award nominations.
Sterling K. Brown will also produce 'Washington Black'
Indian Meadows Productions is also set to executively produce limited series Washington Black for 20th Century Fox Television. As an adaptation of Esi Edugyan's 2018 award-winning novel the show will likely be about George Washington "Wash" Black, a young man born into slavery but escapes and works with a scientist where he discovers he's an art prodigy.
The book received extremely positive reviews from The New York Times Book Review and The New Yorker, won the 2018 Scotiabank Giller Prize, and was also shortlisted for Rogers Writers' Trust Fiction Prize, the 2018 Booker Prize, and the 2019 Andrew Carnegie Medal for Excellence in Fiction.
While Indian Meadows and Brown will produce, it is unclear if Olin and Reardon will join the team again. Will Brown win his first production Emmy with either of the shows?
Watch the Primetime Emmy Awards Ceremony on Sunday, September 22 at 8 p.m. EST on FOX to see if the actor takes home Lead Actor in a Drama Series.