Steve McQueen's TV Drama Is HBO's Latest Oscar-Quality Show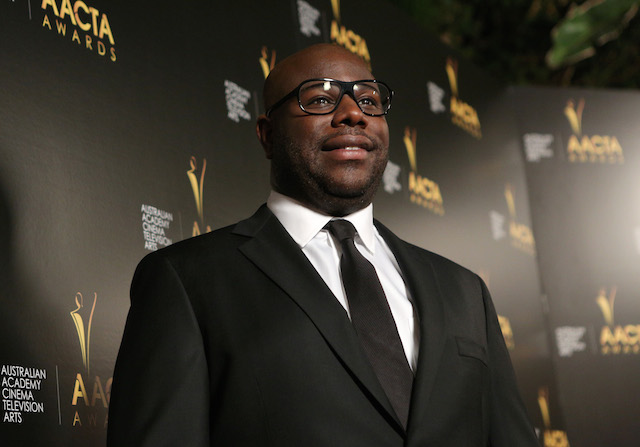 Yet another acclaimed filmmaker is moving to TV, and 12 Years a Slave director Steve McQueen's HBO drama Codes of Conduct is shaping up to be a star-studded affair. The series promises to tackle issues of race and social mobility in a provocative manner through the story of a young black man named Beverly Snow, played by newcomer Devon Terrell, who uses his charisma and confidence to climb the ranks of Manhattan's high society. Codes of Conduct is being both directed and co-written by the Oscar-winning director, who chose HBO and television as the place to go after winning film's highest honor.
It was more recently announced that British actresses Helena Bonham Carter and Rebecca Hall have landed co-starring roles in the series, as well. Deadline reports that Carter will play author and psychiatrist Esther Kaufmann, a Jewish woman born and raised in Manhattan. The divorced single mother's life on her own is changed radically by meeting Snow. Hall will play Rebecca Rotmensen, the highly educated and intelligent daughter of a billionaire, who is described as Snow's rival and an equal match for his ruthless social climbing.
Codes of Conduct will join a very cinematic drama lineup from HBO that includes the upcoming as-yet-untitled rock and roll show from Martin Scorsese; Westworld, the science fiction dystopia with Anthony Hopkin and Evan Rachel Wood; and the next season of True Detective, starring Colin Farrell, Vince Vaughn, and Rachel McAdams. This is McQueen's first venture into TV. It shows the clout that HBO has gained for itself in what critics are calling the current golden age of television, since McQueen chose a TV series for his followup project after winning an Oscar for 12 Years a Slave rather than another film.
So far McQueen seems to have been satisfied by the process of working with the network, which helped him find the ideal actor to play the character of Beverly Snow. "I needed to find an extraordinary actor," McQueen told The Hollywood Reporter of the process he went through in trying to cast the lead. "Although you're trying to find something you recognize, it's more about finding something you're surprised by. Devon had this quality. It was no easy task casting the character of Beverly Snow and, with the help of HBO, we left no stone unturned. This was a 10-month intense process in which we came across many talented actors, but only one Beverly."
Paul Dano, best known for standout supporting roles in Little Miss Sunshine and There Will Be Blood, will also co-star. Dano's character is named Jared Rotmensen, a hip young entrepreneur who takes Beverly under his wing, Deadline reported when Dano's casting was announced.
With a show like Codes of Conduct, the network is also proving that it's unafraid to tackle controversial issues regarding race. By bringing another one of the best directors currently working to television, HBO is centering itself as a place for filmmakers looking to try out the more free and expansive world of the small screen.
Follow Jacqueline on Twitter @Jacqui_WSCS
More from Entertainment Cheat Sheet:
Want more great content like this? Sign up here to receive the best of Cheat Sheet delivered daily. No spam; just tailored content straight to your inbox.