'Steven Universe: The Movie' Does It Mean It's the End of the Series?
A sense of finality often accompanies movie specials for animated series on break. Ever since season five's last episode aired in January, Steven Universe fans have been on pins and needles wondering if he and the Crystal Gems would return for more adventures in a sixth season. Enter the much-anticipated Steven Universe: The Movie.
Announced a few months ago, the musical is a welcome, colorful, energetic extension of the series that airs today, in September. But does the hiatus and the movie spell an impending curtain call? Creator Rebecca Sugar weighed in about the beloved show's status.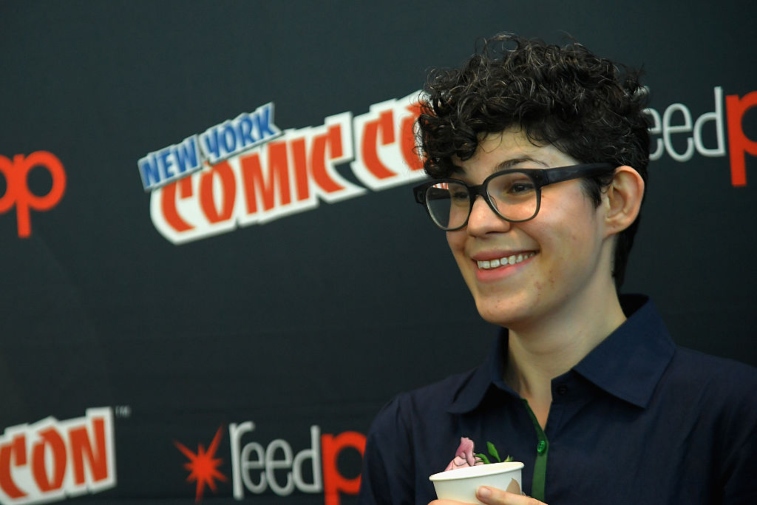 Why 'Steven Universe: The Movie' almost feels like an ending
As the story kicks off, here we are in the future, with nothing to fear and no one to fight. Steven is 16 years old and has grown into his own—deeper voice and all. On the inside, he's let go of the burden of following in his mother's footsteps and paying for her mistakes.
On Homeworld, things are peaceful, and Steven and the rest of the Crystal Gems have found their happily ever after. That is until the villain descends, kicks Steven in the face, and slices his gem crew in half with a laser scythe.
It changes everything on the planet. With a sense of urgency, Steven sets off to make things better, and not just by "singing some stupid song."
We're reminded that Steven is not only the heart of the show, but a living version of love, something that makes him a healer and a great friend.
While Amethyst, Dad, Connie, Garnet, and Pearl are on hand to help, this whole ordeal with the movie's antagonist centers more on Steven's ability to remain unconditionally kind—forever. By the time the curtains close, you'll know.
Sugar's creative process for the movie sought to weave all the seasons together
In an interview with Fast Company, Sugar explained what went into telling this incarnation of the story:
"This was a story that was bigger than something that could fit into a single episode, but also more cohesive than something that could be spread across multiple episodes. As much as we wanted to be excited that we were done with this massive five season story arc that we'd been working on since 2011, we still wanted to challenge ourselves and we still want us to grow as artists."
Sugar hints that this wraps up the characters' story thus far, something that was echoed during her interview with TV Guide. She said, "We were going to sort of keep growing the story even after these characters feel like they're finished, which became the story of the story of the film."
Going by those words, it sounds like closure is inevitable. Steven is older, has a neck, cool clothes, and he realizes there will always be work for him to do.
Will there be a season 6 of 'Steven Universe'?
Season five concluded with an end to the fighting between the Diamonds and Steven and the Gems. Finally, the beef was squashed. The movie picks up two years after that, but what does this ultimately mean for the show's future?
It's not over, friends. Sugar revealed to TV Line that the movie simply marks a new beginning. Steven and his family—which definitely includes the Gems—still have space to grow and stories to tell. Sugar and her team wanted to tie up everything we saw from season one up to this point.
She didn't get into season six details, but she shared that there will be more:
"… The movie is not the end. There is more. That's all I can say at the moment, but there will be more, and everything that happened up to this point will continue to matter in true Steven Universe fashion."
If you haven't watched the entire movie yet, pull up a seat and jump on it. We have a feeling that fans are being prepared for the next installment of this whimsical, thoughtful series.