Stormi Webster Just Got a Louis Vuitton Bag, But It's Not the Most Over-the-Top Gift She's Received.
Some women save for months to be able to afford a designer handbag, but Stormi Webster doesn't have to wait to start building her luxury purse collection. The daughter of Kylie Jenner – who hasn't even celebrated her first birthday yet — recently received a $2,000 Louis Vuitton bag from her aunt Kim Kardashian.
Kim K. bought all the baby girls in her family tiny LV bags from Japan. Little Stormi immediately showed she's a budding fashionista by eagerly reaching for the brightly colored bag and then tossing it over her shoulder.
https://www.instagram.com/p/BsZVNnyHgy1/?utm_source=ig_web_copy_link
Stormi also has a $25,000 chair
A $2,000 purse might seem like an extravagant gift for a baby, but it's hardly the most over-the-top gift Stormi's received. In the video of her reaching for the purse, she's sitting on chair covered in stuffed animals. But it's not just any chair. It's a one-of-a-kind art piece.
The chair is part of a limited-edition collaboration between the Brazilian designers Humberto and Fernando Campana and the artist Kaws. The regular versions of the chair cost between $15,000 and $25,000, People reported, and it's likely that the special edition chair Travis Scott bought for Stormi cost far more. BET pointed out that other pieces by Kaws have sold for between $100,000 and $2.5 million, so it's a fair guess that the chair was somewhere in that range.
Stormi's Lamborghini
A designer purse and an artist-designed chair aren't Stormi's only luxuries. For Christmas, she received a pint-sized Lamborghini covered with the Louis Vuitton monogram.
A version of the battery-powered luxury car without the designer logos costs $419 at Walmart, but it's currently out of stock. She also has a mini Ferrari.
A nursery fit for a princess
Unsurprisingly, Kylie didn't spare any expense when she decorated Stormi's nursery. She bought a $3,500 changing table and a $400 crib mattress, according to TMZ. Every item in the room is reportedly eco-friendly and non-toxic.
But not everything Stormi plays with is out of reach for mere mortals. A few months ago, a photo surfaced of the little tyke with a $69 dollar activity center.
What's in store for Stormi's birthday?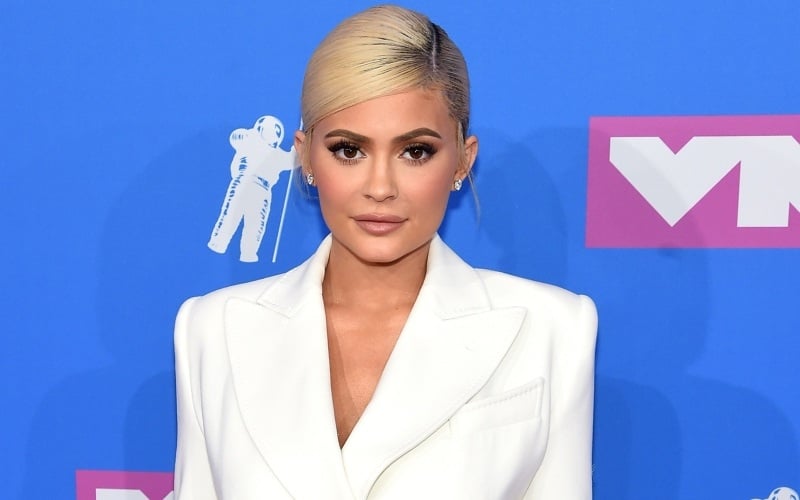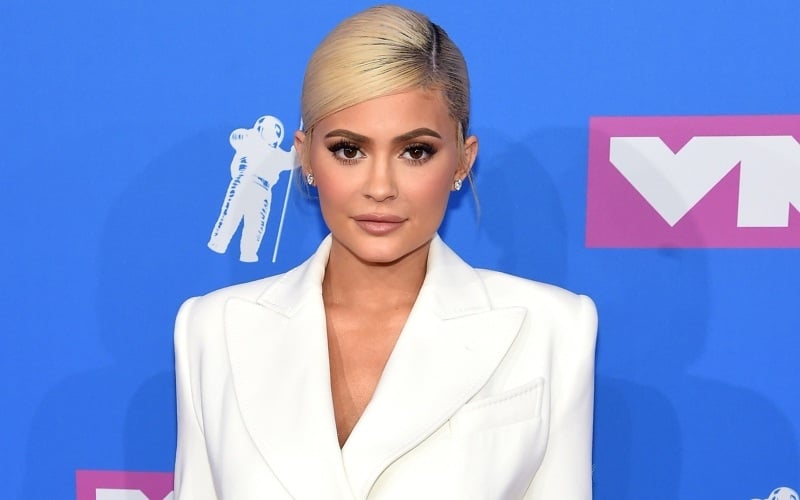 Stormi will turn 1 on February 1, and Kylie is getting ready to shower her with gifts. No details about the upcoming party have been revealed yet, but if it's anything like other Kardashian kid parties, it will be an event to remember.
To celebrate North West's 1st birthday, Kim and Kanye threw a Kidchella-themed blowout with a Ferris wheel, huge bounce house, and lemonade, funnel cake, and churro stands. In December, Saint West and Reign Disick had a joint Tarzan-themed party complete with a monkey, while Rob Kardashian's daughter dream had a fairy-themed party in November. But North's 2017 party was a little more relatable to the average kid – she marked the occasion at Chuck E. Cheese.
While the theme for Stormi's party is still under wraps, there's one thing we do know. Her lip-kit mogul mom has promised that the bash will be "epic."