'Stranger Things' Season 3: Fans Can Expect Even More Gore and Horror
Less than three weeks to go until Stranger Things 3 takes over televisions and conversations everywhere. The last episode of season two of the Netflix hit left us uneasy about the fate of our favorite Hawkins, Indiana residents – and with good reason.
The looming presence of the monster means that more frightening encounters, blood, and death are in store. But how much more? To get fans riled up for the new season, the cast and crew of the show have been tossing around this one poignant word: INTENSIFIED. Imagine what that means.
We know to look for a good time with the Coca-Cola throwback, '80s fashion, and other nostalgia, but there's no doubt that a new monster will bring the thrills, chills, dread, and bloodshed that we've come to expect from the series. How do we know? It's been promised.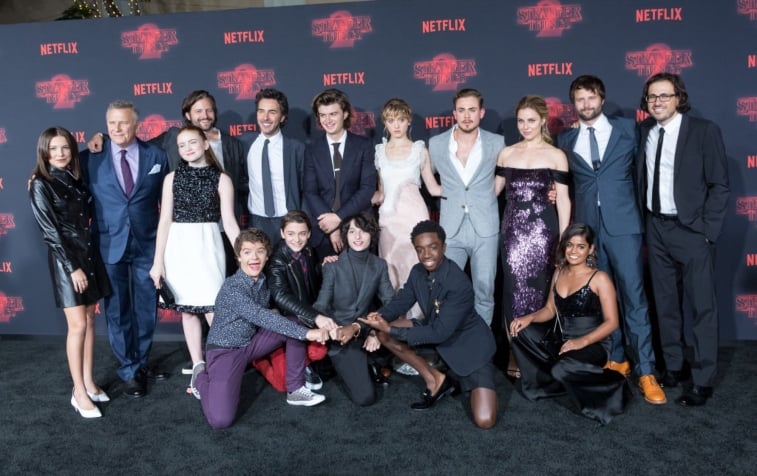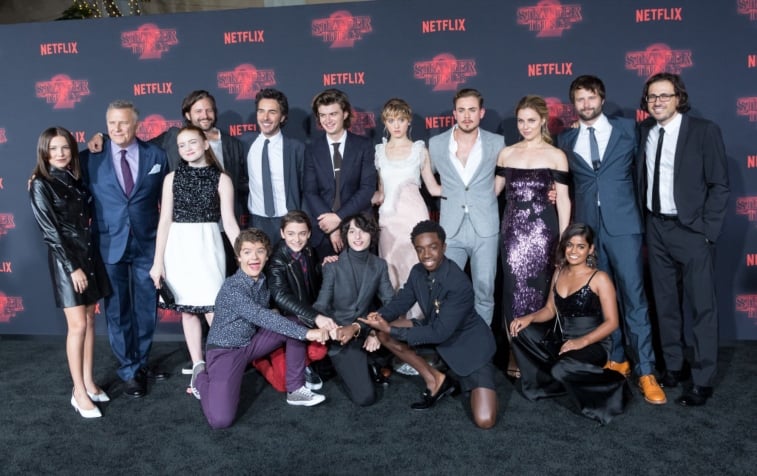 What the show's creators and cast have to say
The Duffer Brothers do a great job at hiding the specifics of each new season, but they are also great at delivering rich storylines and scares. This past May, they sat down with Entertainment Weekly and talked about what to expect for Stranger Things 3:
"We would say that this is our most unapologetically fun season. Yet at the same time, it is also our most horrifying and intense season. It's this wild mix of tones that we think really sets this season apart."
Additionally, they shared which films influenced this go-round of the show, and with classics such as Jurassic Park, The Thing, and Indiana Jones making that special list, we can expect adventure, mayhem, and calculated terror for our beloved core crew of friends.
When the kids from Stranger Things stopped by Good Morning America, Gaten Matarazzo (Dustin) gave a warning:
"It's definitely gorier, which is cool. If you don't like gory stuff, watch it anyway – it's cool. But it's not for the faint of heart as some would say."
Oh, the horror–we can't wait. Those comments can be bundled with executive producer Shawn Levy's words to The Playlist that season three "eventually goes places that are darker, and unquestionably more action-packed, than we've ever gone before."
Why 'Stranger Things 3' will be "gorier"
The real question is: Why not? After the carnage of season two's Demidogs wiping out Mews the Cat, Hawkins lab employees, and Bob – a.k.a. Mikey from The Goonies – we have no choice but to figure that the third installment takes things further. It wasn't just love for Bob that made his death so palpable, it was also the brutality of it. You didn't want to watch, but you couldn't look away.
The monsters on Stranger Things have a track record, and rumors of part three's freaky beast point to something that can't be contained easily and is as fearsome and nasty as they get. Watch the trailers and you'll see rats and a hitman gunning for someone in town. On top of that, fans should also be concerned for Will, as Noah Schnapp said on Today that his character is still not rid of the monster inside of him. These bits are enough to let everyone know that magnified gore is quite appropriate to describe what's coming.
Mixed in with the levity of mall hangouts, summer love, and July fireworks is the foreboding sense that pain and fear will gut the people of Hawkins–pun intended. Eight episodes of nail-biting, face-covering moments will be unleashed on July 4. Will you be able to handle it?