'Stranger Things 3': What Fans Hate About It Might Surprise You
Stranger Things 3 proved to be a phenomenal hit and, while most fans of the series binged and gobbled up every detail, there were some fans that weren't entirely won over. Many took to social media and Reddit to share some of the ways that Stranger Things 3 didn't meet their expectations, with some vocal fans noting the things they hated. Warning: this post contains spoilers.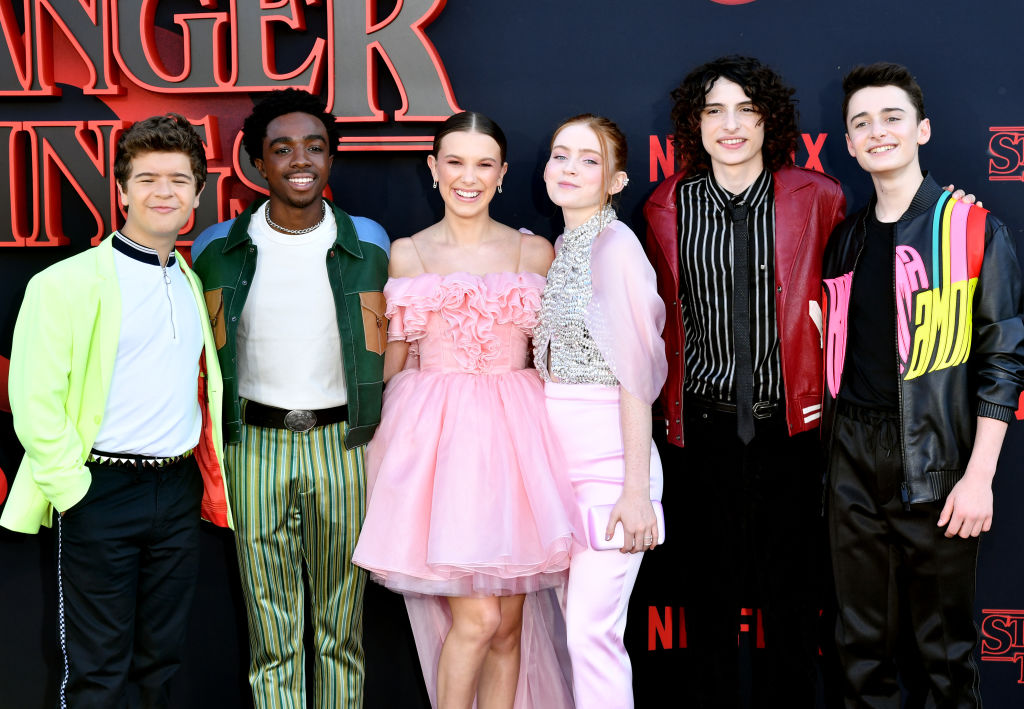 Too much teen relationship stuff
Fans seemed most grumpy about the fact that the Stranger Things kids are growing up and — no big surprise — moving on to relationships and all the associated teen angst. Will Byers was the only one clinging to those D&D childhood moments but even he was forced to face the reality that everyone grows up and leaves that stuff in the past. The fact that Eleven and Mike were dating, making out, and basically freaking Hopper out was a detail that fans thought was given too much attention.
Too much Erica
For many fans, Lucas' little sister Erica was a highlight of season 2… then they majorly expanded her role and now fans are finding it all a bit too much.
One Twitter user pointed out: "Ok, in Season 2. I enjoyed Erica's character, she was cute. Season 3 though? I'm good. Her character is very annoying with cringe-worthy lines and doesn't fit in Dustin and Steve's dynamic."
Another Twitter user noted: "Stranger Things 3 is great, but holy sh*t, Erica is HELLA annoying. Like, legit ruining-the-show-for-me annoying."
Another person agreed, writing: "Welp….Erica got annoying quickly. Thanks #StrangerThings3 writers."
The characters didn't come together early enough 
The separate storylines that kept the Stranger Things 3 characters apart was annoying to a lot of viewers, as one Twitter user noted: "You know, I'm fairly bored with the Stranger Things deal where there's like three separate groups all investigating things vaguely related to each other and it takes them half a season to meet up and work together. By this point they should know to check with everyone else."
Suzie's need to sing
Sure, everybody was thrilled to find out that Dustin's girlfriend was, in fact, a real live girl, but while the couple's duet was a break from the tension that was building, many fans blamed Suzie for the way things ended.
Others, however, wonder if the levity the moment provided impacted the final outcome all that much — after all, she provided the all-important Planck's Constant.
The ending
Did fans really expect a completely happy ending? Maybe not, but there were many left feeling a bit deflated with how the season ended, especially since Hopper and Joyce had plans for a date and now Hopper's fate is unclear (even with the after-credits scene).
Stranger Things creators, the Duffer brothers, shared their plan with Vanity Fair, noting: "Season two was a dark season with a fairy tale ending. We thought we'd flip that on its head and have our 'fun' season end on our darkest note yet. We just think it's an interesting pivot, and pushes the story in exciting new directions… At the same time, it also needs to crack open the door for an exciting — and tonally different — follow-up chapter."
They also shared: "We want the post-credit scene to spark debate! Hopefully it raises a lot of questions, and the answers to those questions will define a potential season four."