'Stranger Things': Here's How Much Money the Kids Make Per Episode
The child actors on Stranger Things are making quite a bit of money per episode, and they'll reportedly be looking for a raise for Season 3.
According to The Hollywood Reporter, the actors who play the main kids on Stranger Things (Finn Wolfhard, Millie Bobby Brown, Gaten Matarazzo and Caleb McLaughlin) made $30,000 per episode for Season 1 and Season 2. This means that they earned $240,000 for their work on Season 1, and $270,000 for their work on Season 2 (Season 2 contains one more episode than Season 1). In addition, they received a bonus of less than six figures once it became clear that the show was a huge hit.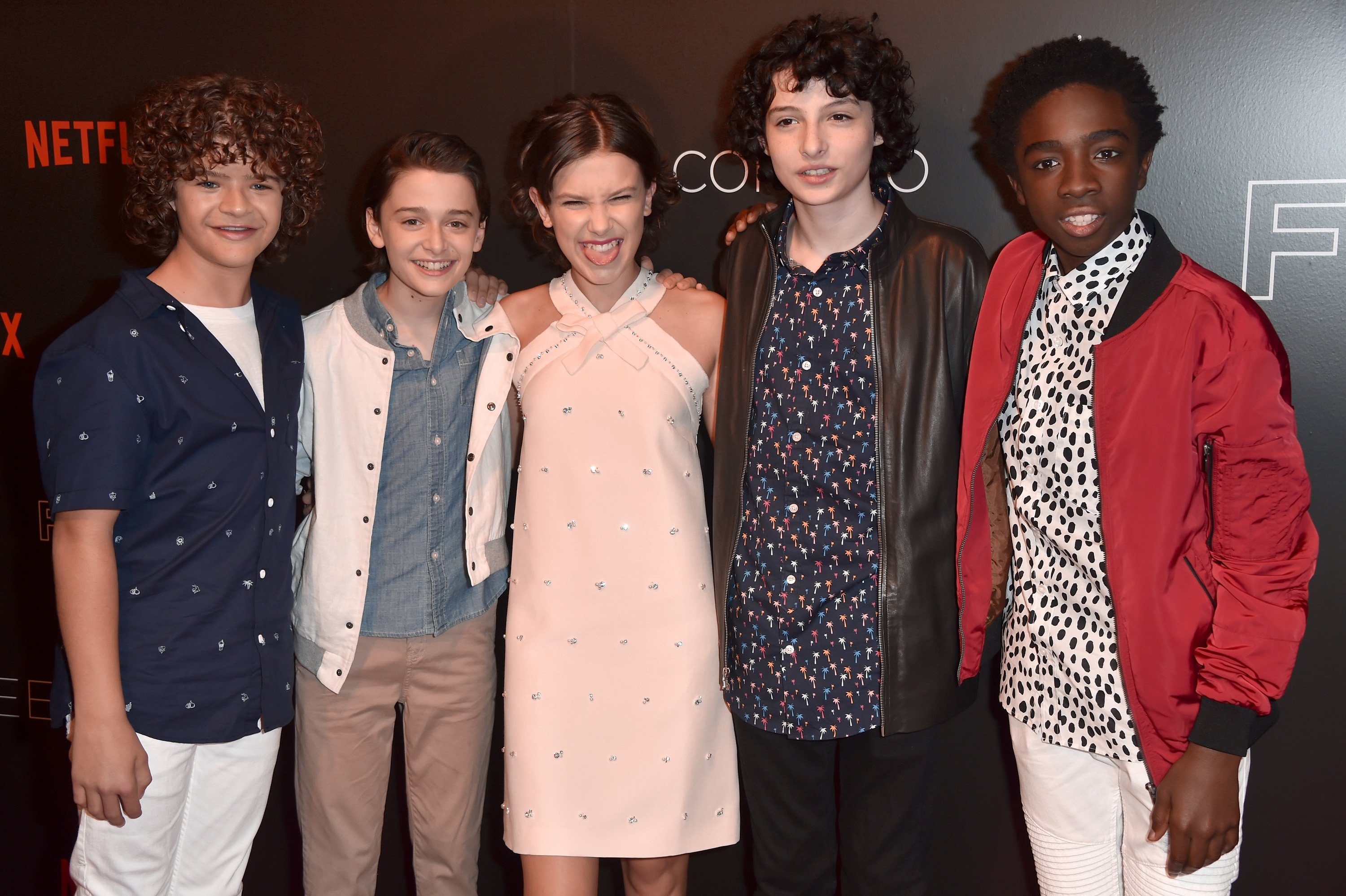 The young cast of Stranger Things is signed for six years, but according to The Hollywood Reporter, they'll likely be looking to renegotiate their contracts for Season 3 and Season 4. It remains to be seen whether Millie Bobby Brown will negotiate separately, but that would not be surprising considering she is the show's breakout star and the only one of the kids to receive an Emmy nomination.
Although the salary of $30,000 an episode is quite a lot of money, it's hardly an unusually high amount for child actors. For comparison, when Malcolm in the Middle first started, Frankie Muniz was reportedly making $30,000 an episode, but this was increased to $120,000 by the show's last season. For iCarly, Miranda Gosgrove made $180,000 per episode, and for Wizards of Waverly Place, Selena Gomez made $25,000 per episode, according to MTV. For a while, Two and a Half Men's Angus T. Jones was the highest-paid child star on TV, earning $250,000 per episode. And these shows were all sitcoms, not hour-long dramas, so all of these stars were taking home significantly more money than the Stranger Things cast.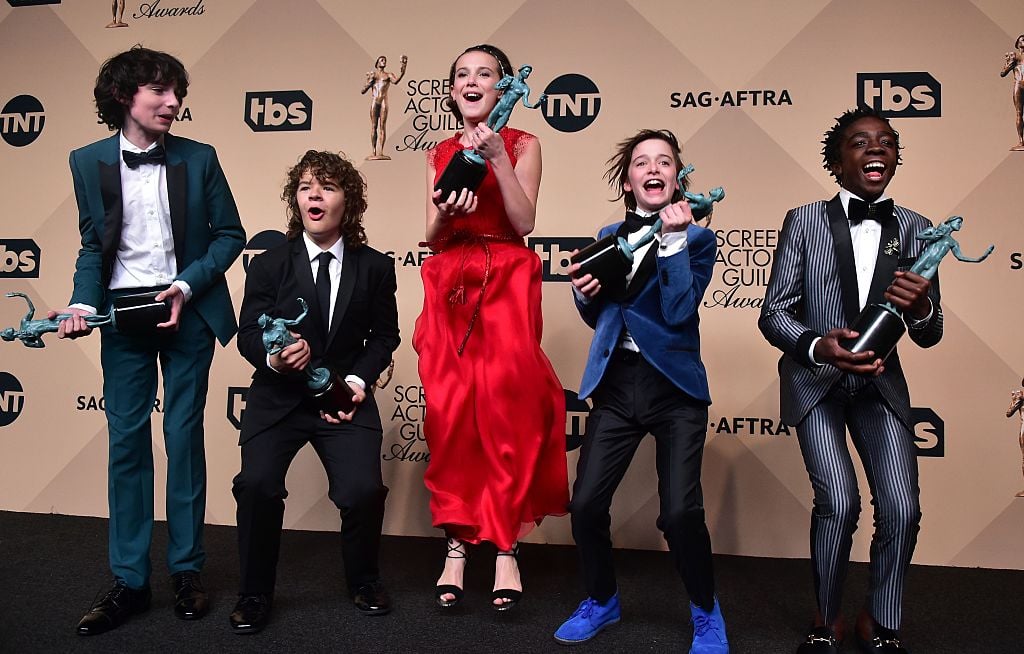 And, of course, the salaries of the Stranger Things kids are nothing compared to the salaries of some of TV's biggest adult actors. While the young Stranger Things stars reportedly made $270,000 for the entirety of Season 2, Kit Harington and Emilia Clarke make $500,000 for a single episode of Game of Thrones, according to Variety.
Stranger Things will return for its second season on October 27.