'Stranger Things': Millie Bobby Brown Was 'Pissed' About This
(Warning: Spoilers for Stranger Things 3 ahead.) Though Stranger Things 3 premiered just over three months ago, fans are already demanding Stranger Things 4. Luckily for them, just last week Netflix announced that the show would be renewed for yet another season. Accompanying the announcement was a new tagline "We're not in Hawkins anymore." Since many of the characters elected to move away at the end of the season, it's clear that the show is exploring a new locale as the backdrop of their story. But, not everyone was pleased about moving away. In fact, the show's breakout star, Millie Bobby Brown, was absolutely "pissed" about it.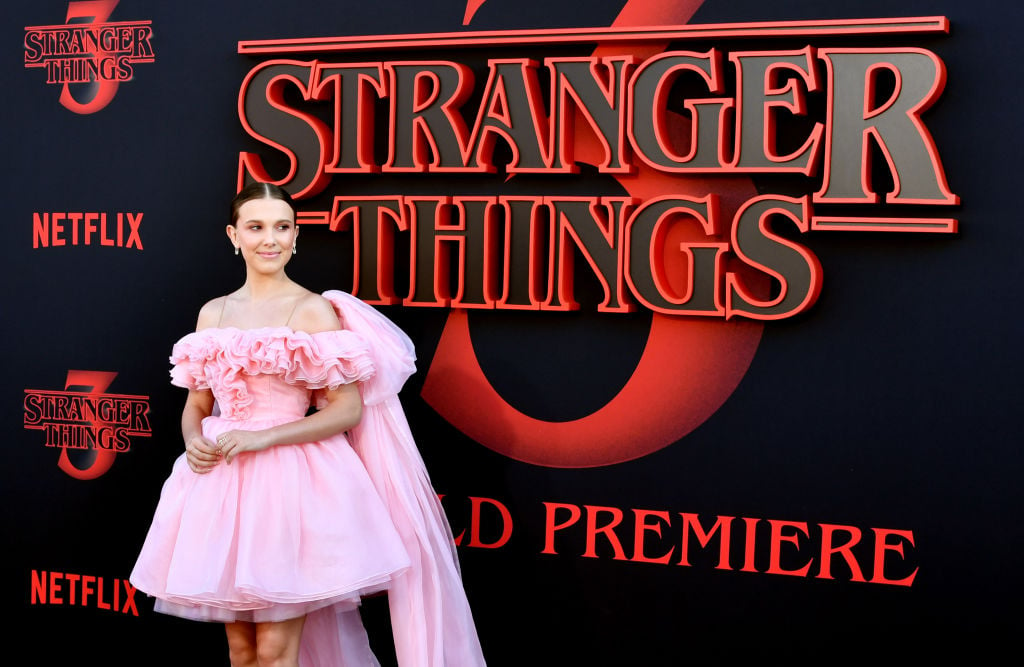 Millie Bobby Brown was pissed about this part of Stranger Things 3
Many fans were all for Brown's character moving away and exploring uncharted territories, but Brown had an entirely different perspective. Though she knew that Joyce hoped to eventually leave Hawkins, she didn't really foresee it happening so soon and she didn't expect so many other characters to follow suit.
In a recent interview with Elle, the Stranger Things star was asked if she was on board with the move, and she had this to say, "Not really. I was pissed! I read the script and I was like, 'What, how is this even possible? Why are they moving away' They were like 'Didn't you read episode 3?' And I was like, 'Oh yeah.' Because Joyce said she wanted to move away from Hawkins. I don't know, I just felt really against it," Brown reflected about her favorite season of the show.
Perhaps being against the idea actually contributed to the performance that Brown and her Stranger Things castmates gave. The goodbye scene is a particularly great one to watch because it is so filled to the brim with emotion. Brown confessed that there was a lot of thought that went into making that particular scene what it was. The actors even had to map out just how they would show their emotion so it would appear both genuine and compelling for the audience to watch.
The cast discussed how they were going to cry
"When we were filming it, all of us kids said to each other, 'So how are we all going to cry?' Because we don't really cry in front of each other very often," Brown confessed. The Stranger Things star then went on to state that the crying is generally left up to her character. "I usually am the one who's crying in every single scene and the kids have to deal with me listening to [sad] music and they're like, 'Oh God,'" the 15-year old confessed.
But despite the cast not generally crying in front of each other, they pulled off the important scene without a hitch. Hopefully, for Brown's sake, Stranger Things 4 will reveal that the tearful goodbye was only temporary. Needless to say, it will be an interesting plot point to see how the characters navigate new territory. Leaving Hawkins could certainly prove to be an exciting adventure for them.
When does Stanger Things Season 4 premiere
Meanwhile, fans of the show are simply pleased that the show is coming back for another season. Though Netflix has yet to set a date for the premiere, Stranger Things fans are demanding sooner, rather than later. As filming for the show's fourth season doesn't begin until 2020, fans would be lucky to have another July premiere date. But, depending on the number of episodes, scheduling, and the amount of production needed, they may just have to wait until October again.