'Stranger Things' Season 2: Here's What Critics Are Saying About the New Season
The first reviews for Stranger Things Season 2 have been posted online, and it sounds like fans of the show won't be disappointed with this new batch of episodes.
On Rotten Tomatoes, the second season of Stranger Things currently holds a score of 95%, which indicates that this percentage of the reviews have been positive. All nine episodes of Season 2 were shown for critics, so they were able to get a complete picture.
Over on Uproxx, Alan Sepinwall said that Season 2 mostly lives up to the first.
"The whole thing could very easily fall prey to all the worst symptoms of sequelitis, but despite some bumps along the way — one bad storytelling choice in particular — Stranger Things 2 largely justifies its existence," Sepinwall writes. "The first season's epilogue left me with no interest in returning to this world, yet I had an enormous smile on my face for a lot of the new episodes, and particularly the last two, which turn out to be a tighter and more exciting climax than we got last time around."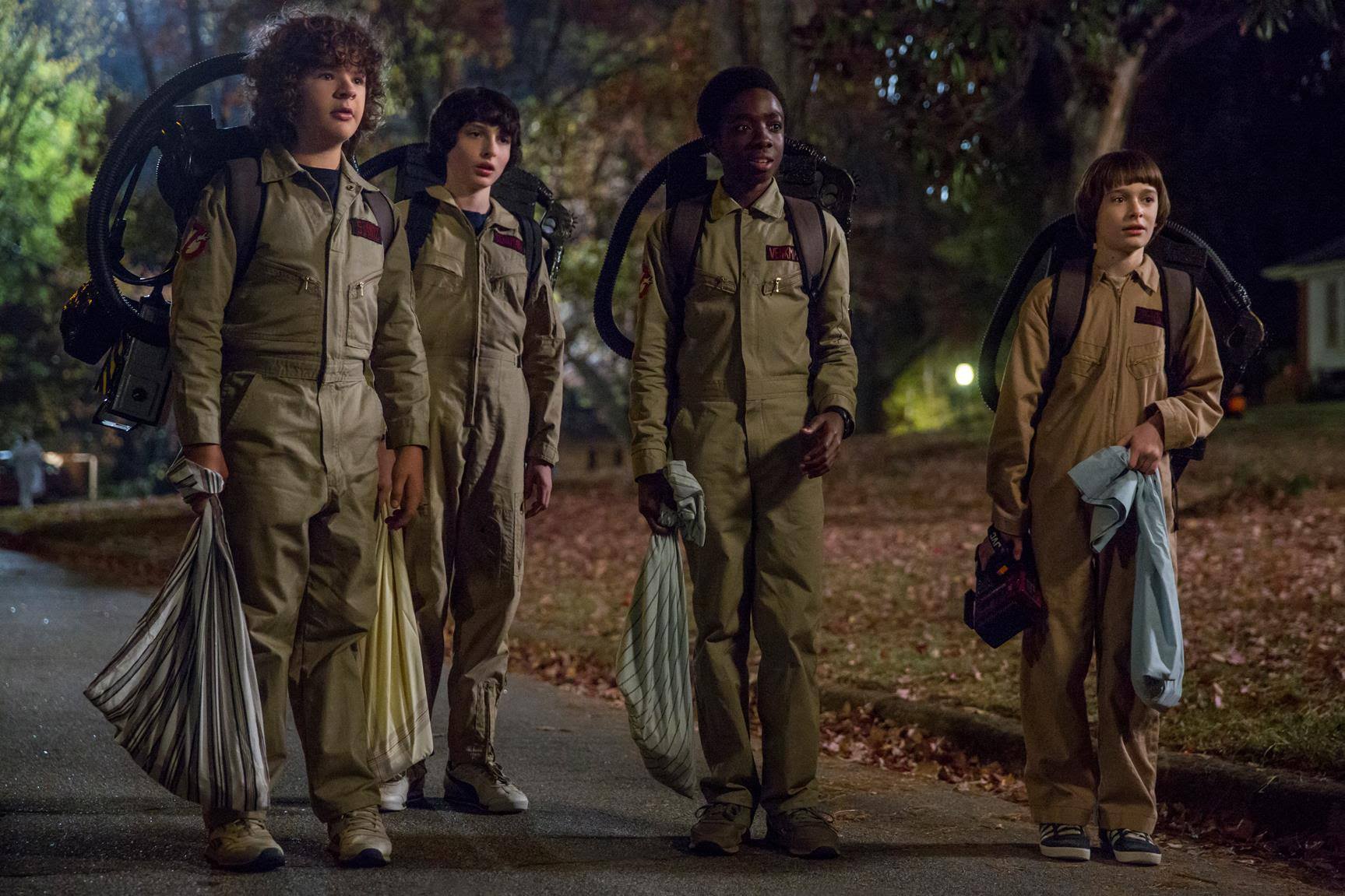 Sepinwall goes on to say that Season 2 varies from being "the same, but slightly different" and "the same, but more." He does note that it starts off fairly slow but that by the end it's all worth it. One frustration he brings up is the fact that Eleven is separated from the group for a huge chunk of the season, and we're left just wanting to see the original team together again.
Over on The AV Club, Erik Adams gives the show a B, saying that Season 2 won't win over any skeptics of Season 1 but that it gives fans more of what they liked last time. He also notes that we leave the season with a better sense of how this story can go on for another few seasons, whereas some viewers may have finished Season 1 feeling fairly satisfied. He does not, however, that there is one "supremely silly stand-alone episode full of flimsy caricatures and uncharacteristically weak performances."
For The Hollywood Reporter, Daniel Fienberg says that the show steers clear of the bloat that brings down some sequels, and the showrunners "fall into very few traps of self-importance or self-awareness and they deliver a second season with an expanded assortment of '80s influences." He also notes that there's a lot more money on the screen this season, with more CGI monsters and stunts.
"The first few chapters may have some tablesetting slowness, but they have strong cliffhangers pushing from one episode to the next, building to a breathless finale," he notes.
Not all critics loved the new season, though, and the only downright negative review so far comes from Vanity Fair's Richard Lawson, who says that Season 1 of the show got "memed into an annoyance" last year and that this has a negative impact on Season 2, which is very self-aware and meta in a lot of places. He also says that "mostly the show just regurgitates itself, making Stranger Things Season 1 another of its reference points, joining the likes of Raiders of the Lost Ark, Aliens, and Jurassic Park, all alluded to this season." Lawson concludes by saying Season 2 is "a meandering, intermittently entertaining follow-up that dims our memory of the original fun, of that excitement and sense of occasion."
Stranger Things Season 2 will begin streaming on Netflix on Oct. 27.