'Stranger Things' Season 2: What We Know So Far
Stranger Things has been an overnight hit, becoming one of the most talked about TV series in recent memory. The show has made instant stars of its creators Matt and Ross Duffer along with the talented young cast. But eight episodes released in binge format can go pretty fast and fans are already clamoring for a second season. 
Here's what we know about Stranger Things Season 2.
1.The tone will be slightly darker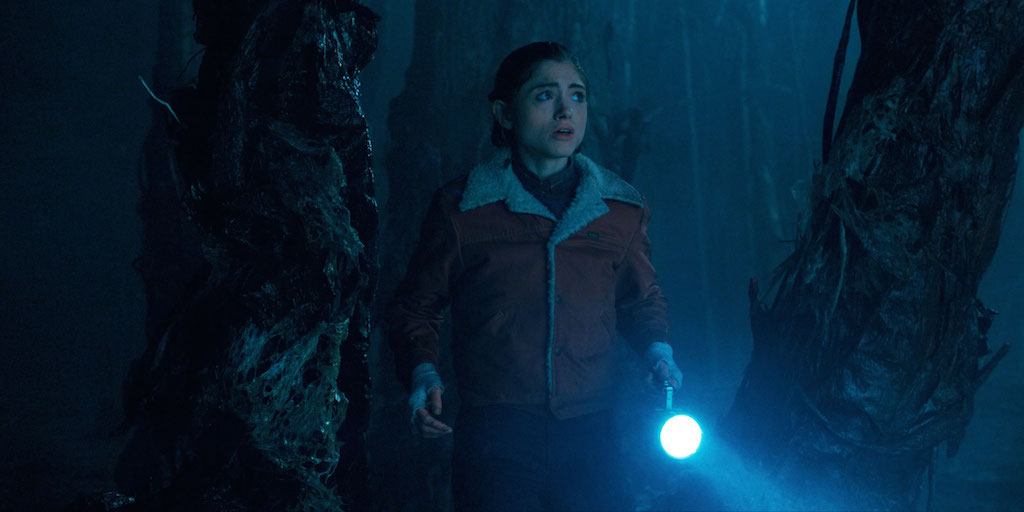 For a show centered around a group of kids, the first season of Stranger Things was plenty dark, but it sounds like the Duffer Brothers would like to go even darker.
"We want it to feel a little bit different, maybe a little bit darker, but still have the sense of fun," Matt said at the Television Critics Association. "Will was living in this upside-down other dimension for about a week. The repercussions of that can't be good. And the inter-dimensional rift — at least how we left it — is still very much open."
2. The show will be jumping ahead in time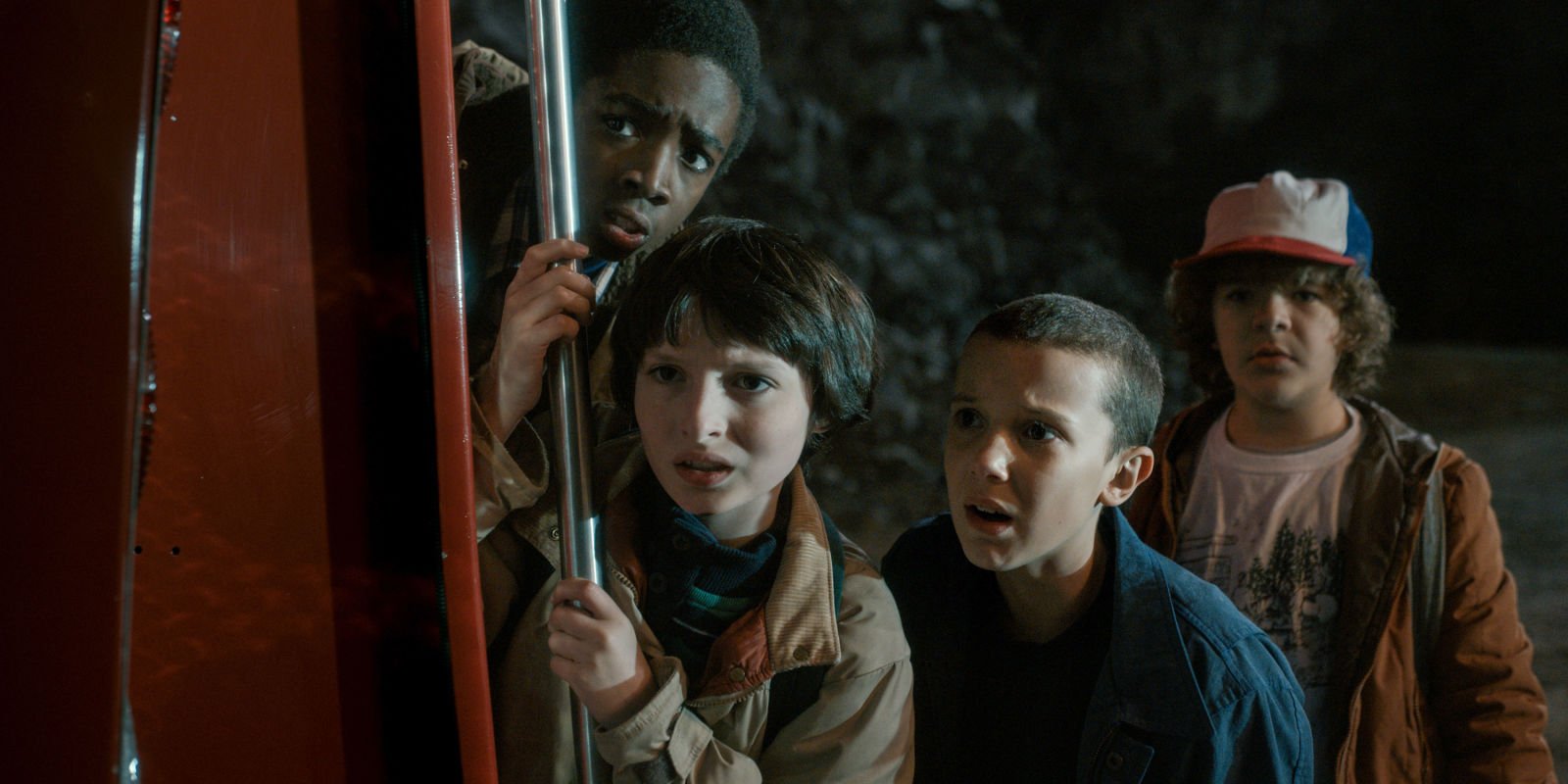 The next season will be jumping ahead in time, but it isn't because of the story the Duffer Brothers want to tell — it's because the kids in the cast are growing up fast. Comparing it to the Harry Potter film series, Matt told IGN, "You have to jump a year. Because like Gaten [Matarazzo], his voice has already dropped quite a bit, to the point where we couldn't even do ADR with him," he said before adding, "We had to pitch [his voice] way up. It's dropped."
But Ross explained that it's a situation that excites them. "The jump allows us to say 'what happened in that year?'" he said, "It actually opens up a lot more storytelling possibilities."
3. It will have the same season structure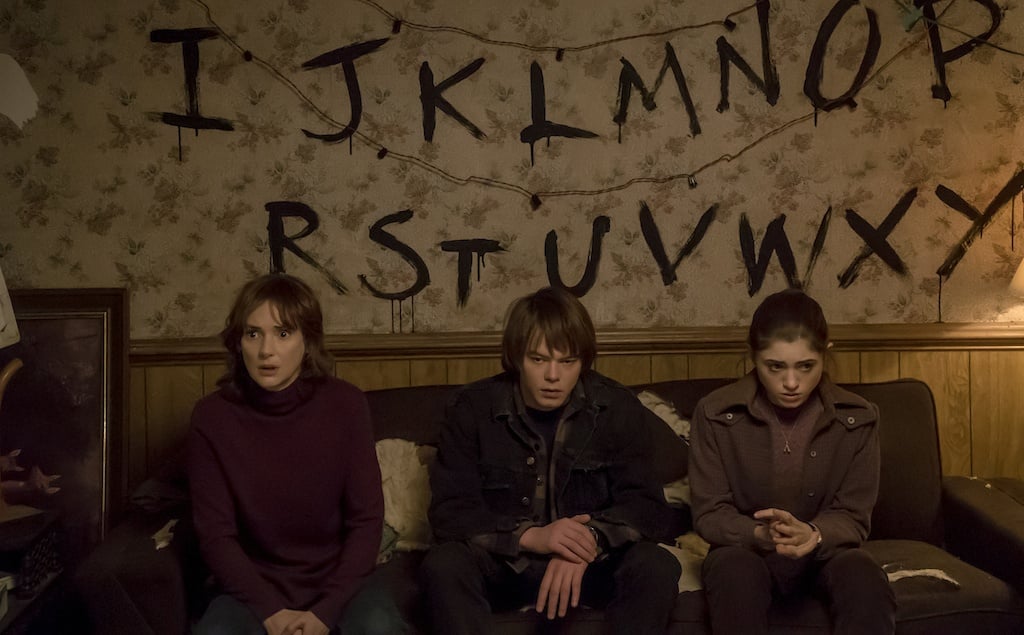 Given the explosive popularity of Stranger Things, fans are wondering whether a second season might have more episodes than the first season's conservative eight. After all, the first season was created with little expectation that it would become a summer phenomenon and many Netflix series reach as many as 13 episodes.
But the Duffer Brothers recently confirmed at the Television Critics Association in Los Angeles that a second season would follow the same format of eight episodes. And with the success of season one, you can't blame them.
4. The Upside Down will be a key focus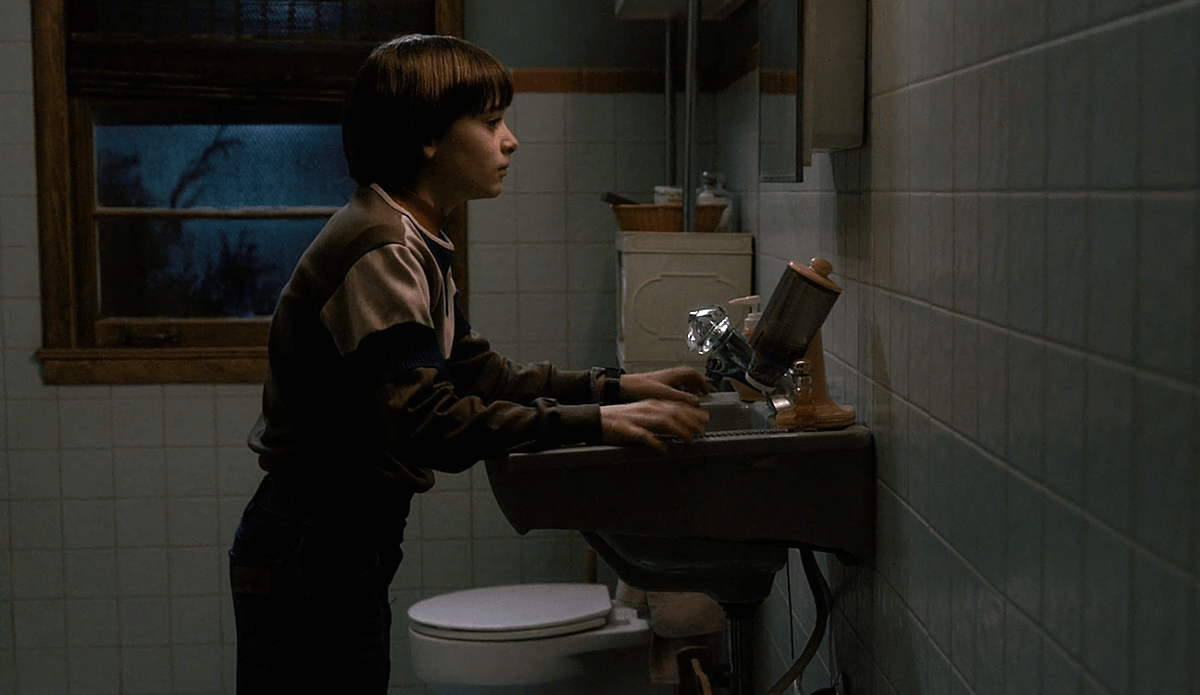 Sure, it might seem obvious, but the Upside Down could have also remained a mysterious thing that is at the heart of the series, but never really explained in depth. However, Ross confirmed that that won't be the case. He told The Daily Beast:
There'll always be something a little otherworldly about it, but the plan in that second season is to get into more of those questions, like why there was only one monster and what the Upside Down is exactly. We have all those answers and didn't feel like they were necessary to answer this season. But the hope is that by the end, people will still have some questions, but that it will also feel satisfying as a whole. We have all this mythology and we're just gonna dole it out a little bit at a time.
So don't expect the Upside Down to be something that's kept a mystery forever, but also don't expect answers to come all at once. "We could have a scientist sit down and explain it all, but that's not very much fun," Ross said.
5. They have a 30-page document on the series' lore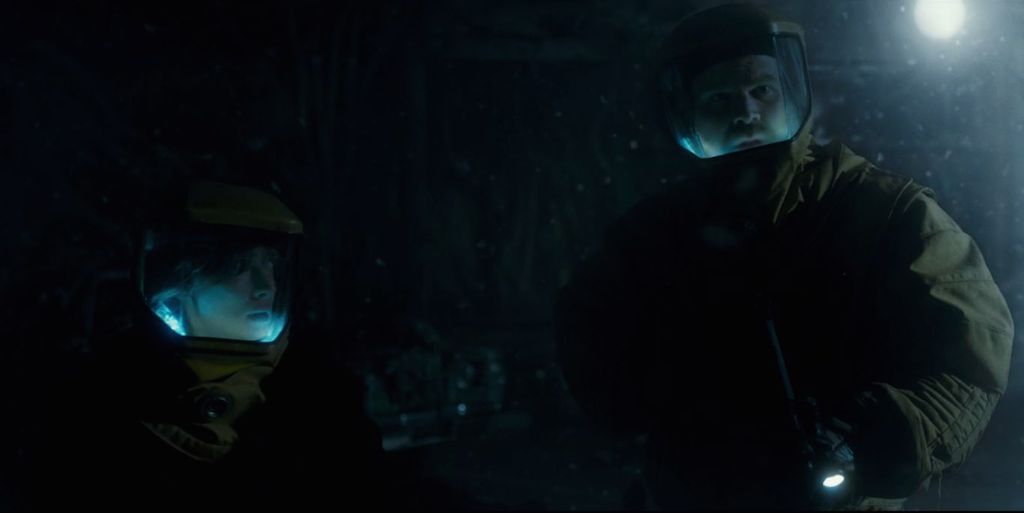 If you're worried that learning more about the Upside Down could be a problem, rest assured that the Duffer Brothers have thought long and hard about how it all works. "We have a 30 page document that answers all the questions we have about the Upside Down," Matt told The Daily Beast. But he also added that he understands the potential problems if the Upside Down becomes too transparent, explaining:
I think it was important to us and important going forward that we're experiencing all this through the point of view of our characters. There's a lot that they don't understand and for us, this stuff it's scarier when you don't fully understand it. The more that you reveal and the more you comprehend, the less scary it gets. That's sort of the H.P. Lovecraft, Clive Barker approach.
So rest assured that while they want to explore the Upside Down more in the next season, they're aware that there's a fine line of how to do it. "So we want to explain, we want to reveal more of it, we want characters and the audience to understand more about it, but you'll never understand everything," Matt said.
6. Eleven is alive in some capacity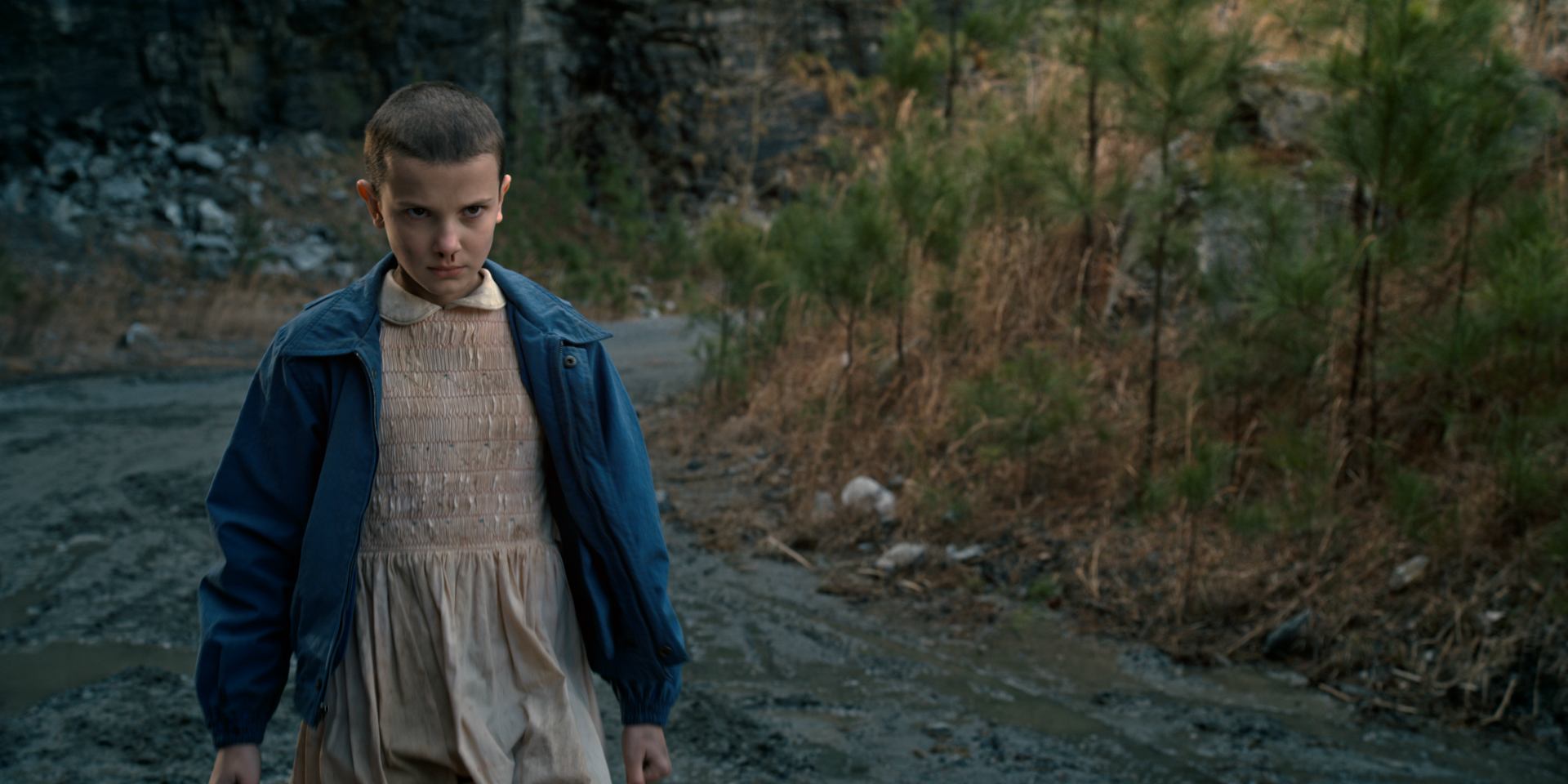 In an interview with The Daily Beast, actor David Harbour — who plays Chief Jim Hopper — revealed an interesting tidbit about that final scene in the woods and his character's role moving forward. "Whatever's going on with the lab, Hopper's involved a little more deeply than we realize," he said. "And part of that may be that he has some sort of understanding of this upside down world that other people don't have."
Speaking to the possibility Eleven is still alive, he explained, "He may understand that Eleven exists in some form. And so he's got this box out in the woods where he gives her food."
Per a source cited by TVLine, Eleven (Millie Bobby Brown) will return in Season 2 of Stranger Things.
7. New cast members
A few of the new cast members for Season 2 of Stranger Things have already been revealed. Per Entertainment Weekly, Sean Astin — who is probably best known for his role as Samwise in The Lord of the Rings trilogy — will play Bob Newby, "a kindhearted former nerd who went to high school with Joyce (Winona Ryder) and Hopper (David Harbour) and now manages the local Hawkins RadioShack."
Danish actress Linnea Berthelsen will play Roman "an emotionally damaged, magnetic young woman who suffered a great loss as a child. Although she does not live in Hawkins, she is mysteriously connected to the supernatural events at the lab…"
Finally, according to EW, comedic actor Paul Reiser will play Dr. Owens, "a high-ranking member within the Department of Energy on a 'clean-up' assignment, tasked with containing the events of last year."
Stranger Things Season 2 will premiere on Oct. 31, 2017.
Check out Entertainment Cheat Sheet on Facebook!