When Will 'Stranger Things' Season 4 Be on Netflix? The Series Drops a Big Announcement
We're not in Hawkins anymore. On Sept. 29, the Stranger Things team mercilessly teased fans with cryptic emojis on Twitter and an ominous video of an upsidedown clock on Instagram Stories. Viewers were left to speculate the teasers online. And luckily, they weren't hung out to dry for too long. Netflix officially announced the fourth Stranger Things renewal on Sept. 30. But, when will Stranger Things Season 4 be on Netflix? Fans are dying to know what the next chapter holds for their favorite characters, including the beloved Jim Hopper (David Harbour).
'Stranger Things' Season 4 Netflix release date
Unfortunately, the start date of Stranger Things Season 4 has yet to be determined. The Netflix series has just been officially renewed, and there's still plenty of time before the streaming giant announces a premiere date.
Nevertheless, it seems the fourth season will begin production soon. According to Comicbook.com, Netflix will begin filming Stranger Things Season 4 in October 2019. Regardless, it's likely fans will have quite some time before diving into Stranger Things 4.
In case you don't remember, the second season dropped on Oct. 27, 2017, and the third was released on July 4, 2019, a total of 21 months between seasons. Meanwhile, the third season began filming in April 2018, per The Hollywood Reporter. This means a total of 15 months passed between production and premiere date. And of course, if Netflix continues this pattern, it's possible fans will see Stranger Things 4 in the queue by late 2020 or early 2021.
Details about 'Stranger Things 4' renewal
Sadly, we don't know when Stranger Things 4 returns. But hopefully, the news of the show's renewal will be enough to tie fans over until the next big announcement. The fourth-season renewal also marks a massive multi-year film and TV deal with Matt and Ross Duffer. And while fans are excited for the Duffer Brothers, the Stranger Things creators also — vaguely — teased what's coming when the Netflix original series returns.
"We are absolutely thrilled to continue our relationship with Netflix," the Duffer Brothers said in a statement, per The Hollywood Reporter. "Back in early 2015, Ted Sarandos, Cindy Holland, Brian Wright, and Matt Thunell took a huge chance on us and our show — and forever changed our lives."
"From that first pitch meeting to the release of Stranger Things 3, the entire Netflix team has been nothing short of sensational, providing us with the kind of support, guidance and creative freedom we always dreamed about," the Duffer Brothers continued. "We can't wait to tell many more stories together — beginning, of course, with a return trip to the Upside Down!"
Will the Netflix series end after the fourth season?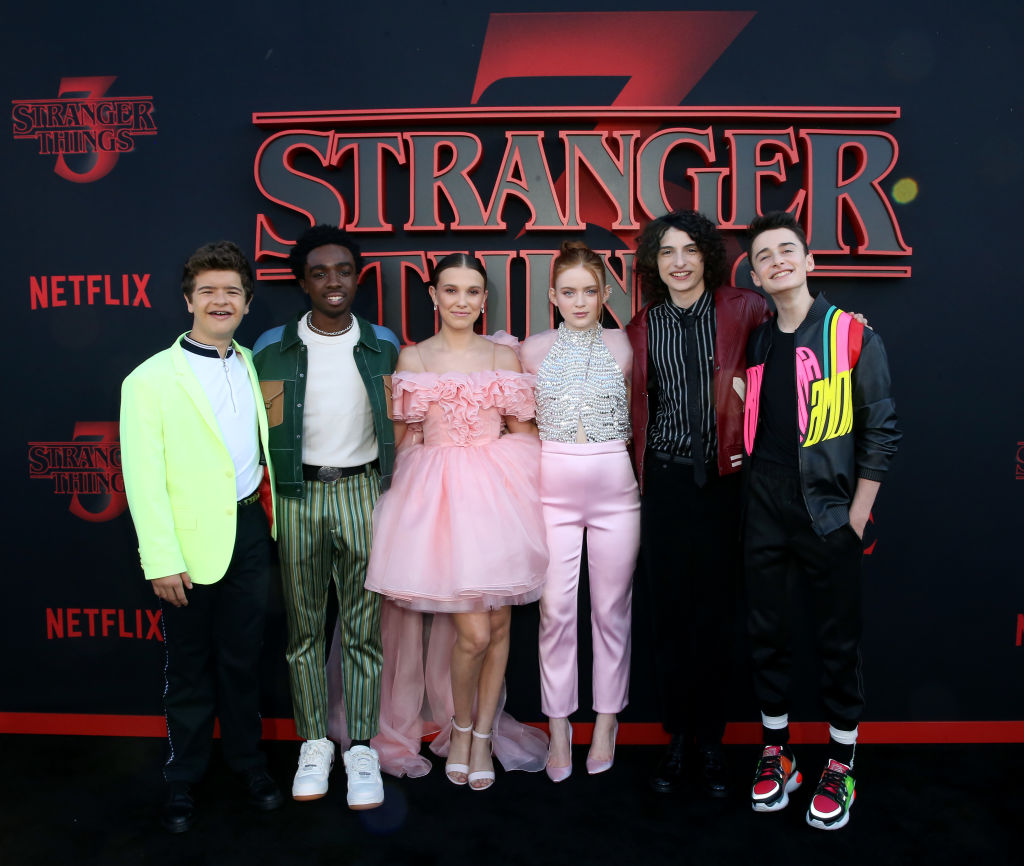 If it weren't for the Upside Down cliffhanger at the end of season 3, the last season could have easily passed as the show's final run. Now, will the Stranger Things 4 renewal, fans might be wondering when the Netflix series will come to an end.
In 2017, the Duffer Brothers revealed they had a four-year plan for Stranger Things. "We're thinking it will be a four-season thing and then out," Ross said, according to Vulture. Matt then added, "We just have to keep adjusting the story. Though I don't know if we can justify something bad happening to them once a year."
But before you start feeling the weight of the Stranger Things series finale, hold on. It's likely the Netflix original will continue on for a fifth season. Just don't hold your breath for season 6.
"Hearts were heard breaking in Netflix headquarters when the Brothers made four seasons sound like an official end, and I was suddenly getting phone calls from our actors' agents," executive producer Shawn Levy told Entertainment Weekly in 2017. "The truth is we're definitely going four seasons and there's very much the possibility of a fifth. Beyond that, it becomes I think very unlikely."
Hold onto your hats, because Stranger Things 4 is coming. And quite frankly, there's a lot to be excited about. The third season isn't the last we've seen of the Upside Down, and who knows where the Duffer Brothers will take us next. Let's just hope it doesn't take too long for the new season to be released to the queue.
Check out Showbiz Cheat Sheet on Facebook!