Is 'Stranger Things' Star Dacre Montgomery American?
Everyone's current favorite Netflix series, Stranger Things, has launched the careers of young stars like Finn Wolfhard and Natalie Dyer. In Season 2, Sadie Sink and Dacre Montgomery joined the cast. Montgomery especially had a large role in Season 3. Here's what you need to know about the actor, including whether or not he's American.
Montgomery portrays Billy Hargrove on Stranger Things
You'll recall that Montgomery began portraying Billy Hargrove in Season 2 of Stranger Things. The teenager and his stepsister, Max, arrive in Hawkins, Indiana, from Southern California. Billy is shown to be an angry individual, frequently losing his temper, and taking things out on Max. The rest of the gang, especially Steve, aren't fans of Billy and the way he treats Max.
In Season 3, Billy goes from being a potentially dangerous character to a very dangerous one. He is attacked by the Mind Flayer and becomes its proxy, possessing the people of Hawkins one by one and creating an army of sorts in order to help the Mind Flayer gain power. In the end, he appears to die, but because this is Hawkins, that remains to be seen.
Where is Dacre Montgomery from?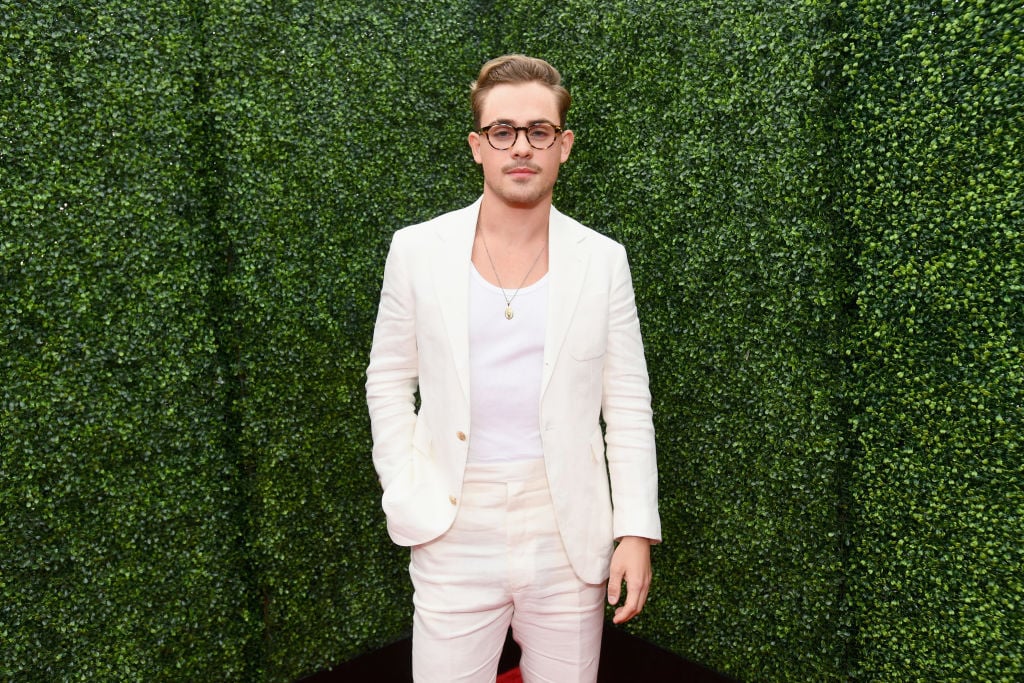 Montgomery hails from Australia. In a GQ "Actually Me" video, he speaks about this, saying "I spent a lot of time working on my accent," he said. Montgomery is from Perth, which calls "one of the most isolated capital cities on the planet." (As opposed to the Hemsworth brothers, who are from Byron Bay.)
The actor also talks answers one frequently asked question about himself: How do you pronounce his name. As it turns out, it depends where you're from and how you say the word "acre." "[In Australia], we say 'ay-kah,'" he explained. "And in America, generally…people say, 'ay-ker.' So that's the translation."
He's not the only actor putting on an American accent for the show
While it may have been surprising to learn that Montgomery isn't American, you probably already knew that his fellow castmate, Millie Bobby Brown (Eleven), is British. Brown grew up in England, though she was born in Spain, and moved to the U.S. when she was only eight to pursue acting.
"It really came out of the blue, to be honest," she said of earning the role of Eleven. "I was in England, and I didn't get a lot of auditions there. So I did the first audition — a very emotional audition — and they said, 'Come back for a callback.' And I was like, 'Okay!'"
Here's what else you know Montgomery from
At just 24 years old, Montgomery is doing well for himself, starring in a hit TV series. But the actor has not been in many other projects of note. Aside from Stranger Things, Montgomery is best known for portraying Jason Scott / the Red Ranger in the 2017 Power Rangers film.
In the GQ interview, Montgomery spoke a bit about his past and future roles. Fans want him to play a variety of characters, from Shrek in a live-action adaptation of the animated feature to Jason Todd / Red Hood in the DC Extended Universe. Montgomery is open to many possibilities, though we'll next see him in True History of the Kelly Gang opposite Russell Crowe and Nicolas Hoult.