'Stranger Things': The Highest-Paid Cast Member Might Surprise You
Dealing with pay inequality is still an ongoing issue in Hollywood, despite the usual norms of experience and age being consistent. When it comes to gender, the cruel realities are also still there about male A-list actors being paid more than A-list actresses.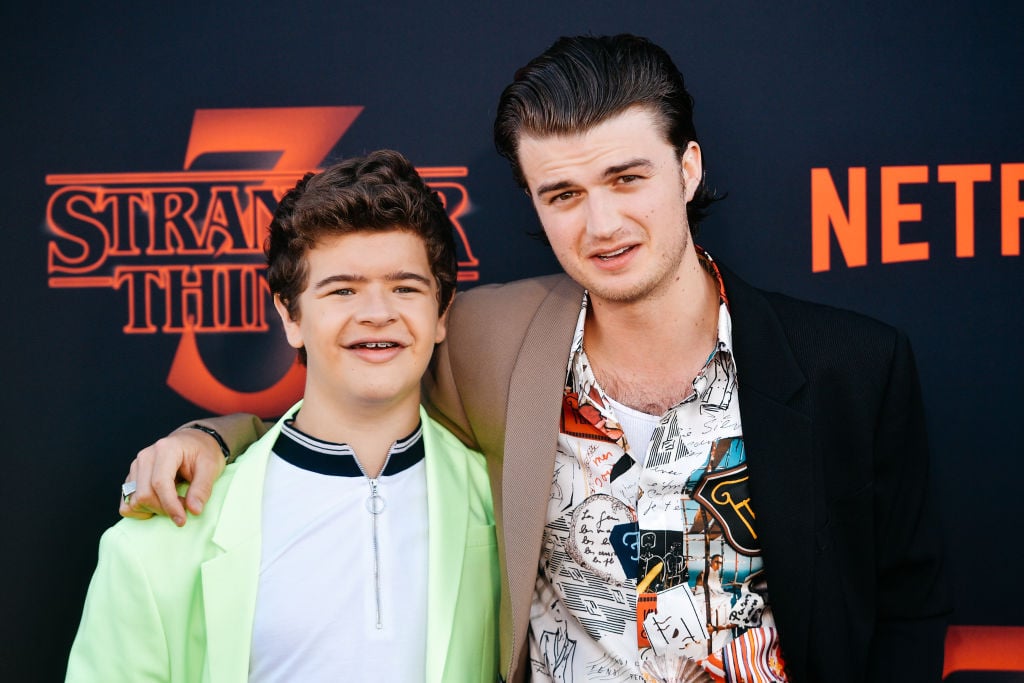 On the set of Stranger Things, there doesn't seem to be quite as much of that, though the main stars of the show don't get paid as much as you think.
Some interesting facts have been released about who exactly is getting paid the highest on the show. If you think it's someone like Millie Bobby Brown, the jury's out. Then again, if the show goes for another year or two, the kids might be asking for pay raises as their fame rises even more.
Everyone asked for a Season Three raise
According to The Hollywood Reporter, Netflix is doling out $350,000 per episode to fund the entire paychecks of every Stranger Things cast member. Yes, even the kids from the show have received a raise, deservedly so. The problem is, the pay ratio between kid actors and adults is still noteworthy.
How you value this is a bit complex in today's times. Many child actors could technically be more valuable assets than the adults, outside of more limited experience. You have to consider if the kids had no part in Stranger Things, the show would cease to exist.
Nevertheless, showbiz experience is still the marker in determining who gets paid the most. The kids here definitely don't get paid as much as the adults. This isn't to say there aren't some debates about whether Millie Bobby Brown isn't considered like a mini adult nowadays.
When you see the details of who earns what, you might think there's still some pay equality imbalances.
Winona Ryder and David Harbour are the highest paid stars
The argument is since Ryder and Harbour have been around in the industry for more than a few decades, they deserve a higher pay raise. They're both going to receive $350,000 per episode, and considered part of the "A tier" pay scale there.
All of the kids are considered "B tier," maybe proving a contentious argument with fans. They all renegotiated their contracts to receive $250,000 per episode. Obviously, this isn't bad, if maybe still small compared to what the show is making in viewer totals, plus merchandising.
We have a feeling by next year, the likenesses of those kids will be selling hundreds of millions in merch and other marketing materials. Much of this is likely happening already, making a quarter of a million per episode seem paltry.
Keep in mind only a few of the kids are considered "C tier." One of those is Joe Keery, another argument for being drastically underpaid for his (Dad) Steve character and his brilliant chemistry with Gaten Matarazzo's Dustin.
Are reports of Millie Bobby Brown being paid $300,000 per episode true?
Most of the Stranger Things cast are likely happy enough at what they're receiving when you factor in the adults were only receiving $150,000 per episode in Season One. Maybe this won't last if it's true Millie Bobby Brown is receiving now close to what the adults are earning.
No doubt many fans would agree she deserves this amount since she's a strong anchor of the show, plus has hit movies on her resume. She also has many other lucrative business ventures going, plus expected to become the biggest star out of the kid cast.
Some reports have her making $300,000 per episode this season, something that may seem incongruous with those other talented kids. While it's only a $50,000 difference, it might not be overlooked by next season if there is one.
Her $300,000 salary is only hearsay at the moment. Perhaps even her agent could successfully argue to the court of public opinion that Brown is like a 30-year-old adult in the guise of a small child.