'Stranger Things': The Real Reason Season 3 Didn't Get Any Emmy Nominations
Kindly stop what you're doing because the complete list of nominees for the 2019 Emmy Awards is out. (!!!)
As usual, the list contains a series of the most-watched shows, such as Game of Thrones, Ozark, and This Is Us. But it doesn't include Netflix's hit series, Stranger Things, whose newest season has pulled in record-breaking views and taken over the Internet.
So, what's the deal? Why has Stranger Things been snubbed? Let's get into the real reason the spooky sci-fi drama didn't get any Emmy nominations.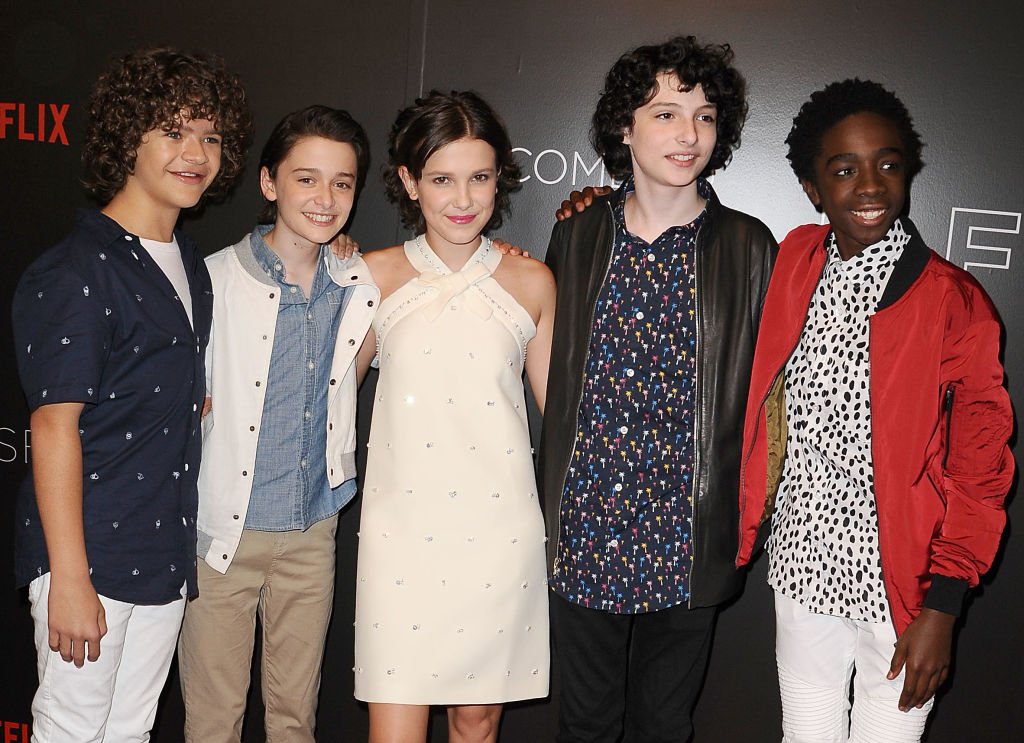 (Warning: This post contains spoilers.)
It's all about the timing
Since the show came out so late, it didn't meet the eligibility period. To qualify, a show would have had to premiere between June 1, 2018, and May 31, 2019. But Stranger Things Season 3 didn't hit Netflix until July 4 — more than a month after the eligibility window closed.
Stranger Things isn't the only show missing out, though. According to The Hollywood Reporter, Big Little Lies, Jessica Jones, The Handmaid's Tale, and Baskets aren't eligible, either.
The future of the show is fuzzy
Producer Shawn Levy has confirmed that the hit series will get another season. However, Netflix hasn't officially renewed it yet, so it's unclear what happens next.
With any luck, it'll pick up after the explosive 77-minute finale, "The Battle of Starcourt," which featured some big losses, particularly the apparent death of Hopper (David Harbour). Harbour spoke to People in early July about the future of the characters, including whether his character will return in some way, but he left much of it to the imagination.
"I wish the best for the show no matter what. And in terms of my involvement, I love the show, but we'll have to see what happens moving forward. I don't really know. The [show's creators, The Duffer Brothers], I do believe, have a plan, but we'll have to see what they have in mind," he explained.
There are a few more details regarding Season 4, though
While speaking to Entertainment Weekly, the Duffer Brothers let some ideas about the potential upcoming season slip. They told the outlet that the show would expand beyond Hawkins. And it makes sense, considering that Byers and Eleven moved out of town in the final episode. 
"I think the biggest thing that's going to happen is it's going to open up a little bit, not necessarily in terms of scale, in terms of special effects, but open up in terms of allowing portals into areas outside of Hawkins," Matt Duffer said.
The show would pick up from the shocking post-credits scene, which shows the Russians holding an unnamed American in prison with a Demogorgon nearby. "Obviously the question of who that American is in that cell and then also what they're doing with the Demogorgon is a tease. That's obviously going to play a huge role in a potential season four," Ross Duffer said.
For now, you can watch Season 3 over and over again on Netflix. Then get ready to watch the 71st Primetime Emmy Awards on Sept. 22 at 8 p.m. ET on Fox.