Retro Eggo Waffles and Other 'Stranger Things' Themed Goodies You Can Buy Right Now
It's not uncommon for people to frown upon holiday sales that don't have anything to do with Christmas. But in this case, you'll want to make an exception when it comes to spending for the 4th of July because Stranger Things fever is taking over.
As you know, the show returns to Netflix on Independence Day. To get into the spirit, you can load up on tons of themed products that aren't plastic water bottles or a basic tee. There's so much to buy! Get your Stranger Things summer swag game up with these items and if you're feeling generous, share with your friends and family. Ready to start shopping?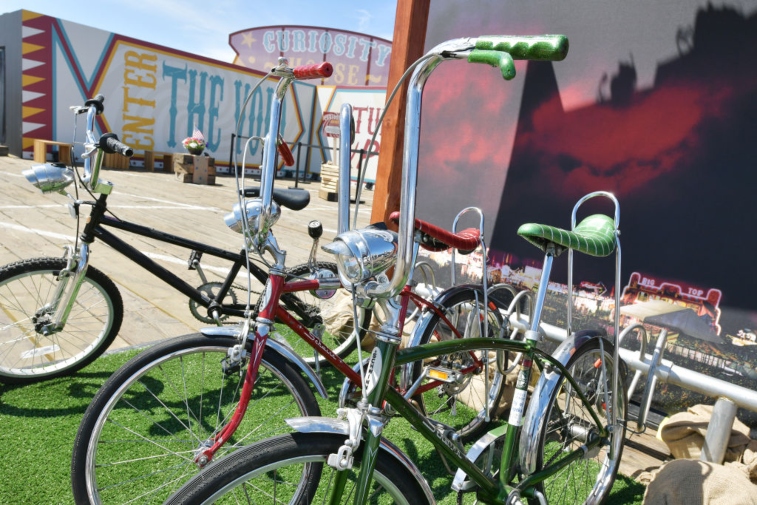 Dungeons & Dragons Game
Get in on the strategic fun of Stranger Things with this D&D Starter Set from Hasbro. In this edition, players can choose to be characters like Will the Wise as they navigate the treacherous D&D landscape. The game retails for about $25.
Eggo Waffles
Pretend it's the summer of '85 and you're living in Hawkins, Indiana when you toast your Eggo waffles. The company is selling retro boxes of frozen waffles through Amazon Fresh and will follow up with limited edition boxes in stores in July. They're expected to sell out fast.
Legos
Snack on some Eggos as you build this Lego set that flips upside down. Billed as a collector's item, the "Upside Down" Lego set is a replica of the Byers house and contains more than 2,000 pieces.
Barb beach blanket
Some of you probably still miss Barb, so to help ease those pangs of anguish, you can memorialize her with a Barb beach blanket created by Big Mouth Inc. Her face is on a milk carton and you can check it out here on Amazon.
'Stranger Things' pool floats
Demogorgon pool floats exist, as does a Dart float, Hawkins ring buoys, and a waffle-shaped float. If you want to go extra hard, pick up a Demogorgon sprinkler to run through too. Brought to you by a collaboration between Netflix and Big Mouth Inc., these can be purchased through the company's site, Target, or Amazon.
Nike's Hawkins High collection
Even if you didn't go to high school during the '80s in real life, you can step back in time with Nike's Stranger Things sneaker and apparel line. The Hawkins High gym gear will be your everyday wear.
H&M pool attire
Need something to wear poolside? Rock a Hawkins lifeguard bathing suit or another piece from H&M's Stranger Things collection and have something to wear each episode.
Vintage bike
Burn rubber like Lucas. Schwinn created a limited-edition version of Lucas Sinclair's bike that's designed with banana seats and a headlight. It's only available in 20", but you'll make it work, right?
Dessert, optional waffle cone
If you want to dress in Stranger Things gear but prefer to travel outside of your binge-watching walls, head over to Baskin Robbins where they are doing it big for the Upside Down. Yeah, you can you snag collectible quarts and Scoops Ahoy t-shirts, but the ice cream company is serving up Demogorgon sundaes, Elevenade Freezes, and an ice cream cookie pizza decorated like the Byers' wall lights.
Burgers, beer, and firecrackers are fun on their own, but make your Fourth an even bigger event with some Stranger Things merch. There's something out there for every member for your superfan clan, so go ahead and splurge.