'Succession' Could Spoil 'Game Of Thrones' 2019 Emmy Night With a Shocking Win for Outstanding Drama
When the Television Academy announced the Emmy nominations earlier this summer, it initially seemed that it was going to be the year of Game of Thrones on the drama side and Veep on the comedy side. But, now that all of the votes are in, talk of Succession spoiling GOT's supposed lock in the Outstanding Drama Series category has started, and some are claiming that fans will witness an upset at the upcoming ceremony.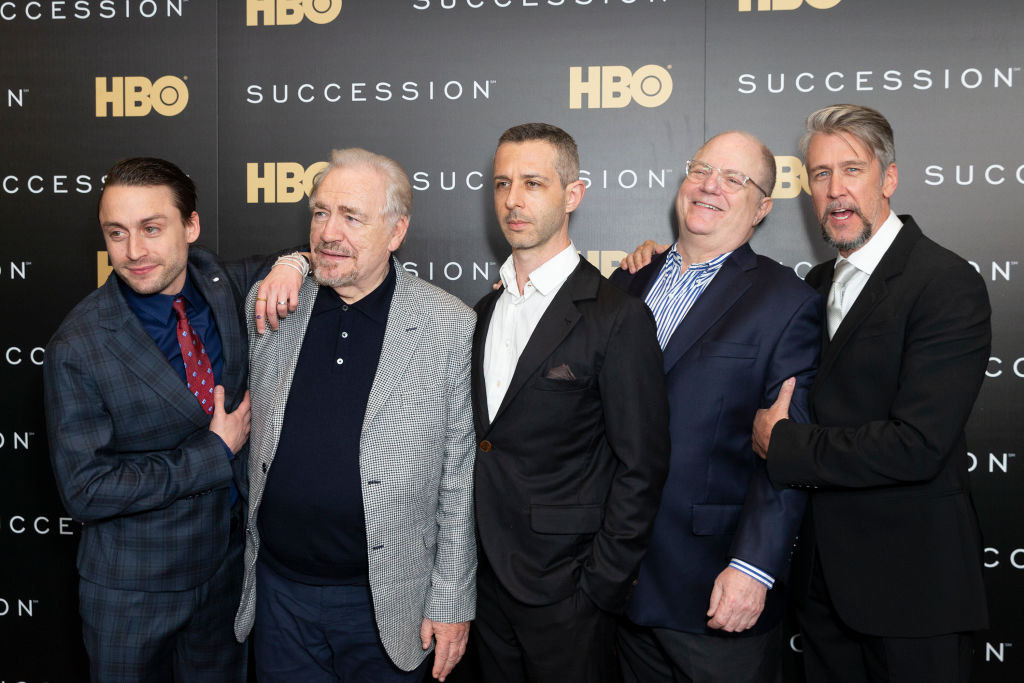 'Game of Thrones' is still the frontrunner
According to Variety, Game of Thrones is still very much the frontrunner in the Outstanding Drama category, with the assumption that Killing Eve is their biggest contender. However, a funny thing happened during Emmy voting.
When the final round of Emmy voting was taking place in late August, the second season of Succession premiered on HBO. This could mean that the series caught the eye of some Emmy voters at the last minute, while the last season of Game of Thrones was becoming a distant memory.
Succession is a far cry from the fantasy-filled spectacle that is Game of Thrones. It is a well-written dramedy about a media mogul and his family that critics can't stop talking about. Chances are it won't be enough this time around to snag Outstanding Drama since it's just the first season the show is eligible. But, when it comes to next year, some experts are already predicting that Succession could be the show to beat.
Because of the Emmy calendar, which requires a show's season to premiere before May 31st if it wants to be considered, shows that have made waves this summer like Big Little Lies, Stranger Things, and Euphoria are already garnering Emmy buzz for next year's ceremony.
Welcome to the golden age of television, where the industry talks about the 2020 Emmys before the 2019 ceremony takes place.
'Succession' has already won its first Emmy
During the recent Creative Arts Emmy Awards ceremony, Succession scored its first victory thanks to its incredibly unique opening theme song. Oscar-winner Nicholas Britell won the Emmy for Succession in the Original Main Title Theme Music category, as many believe it is the best theme song on television.
While its fellow nominees – Castle Rock, Crazy Ex-Girlfriend, Good Omens, and Our Planet – were all strong contenders, the overwhelming response from critics and fans on social media is that Succession's theme song is on another level.
"I like the sound of instruments when they're not perfectly in tune. It's more interesting, this feeling of humanness that comes through when things aren't perfect, or when a sound has a subtle sourness to it. I'm always looking for that, but I definitely went to extreme levels with this theme," said Britell. "It was actually the last thing I did for the first season. I had written all of this music, but the final version was something that I waited until the end to do. It was a synthesis of the things I had learned over the course of the show, so I'm glad I waited as long as I did. I mean, I got a sleigh bell in there!"
HBO is taking over the Emmys
While original series from streaming platforms have started to dominate traditional network shows in recent years with viewers, it's the original premium cable channel HBO that continues to come out on top with Emmy voters.
For the cable channel's 2018-2019 programming season, HBO shows received a jaw-dropping 137 Emmy nominations, up from 108 last year. That ridiculously high number beat HBO's own nomination record of 126 from 2015.
For the past two decades, HBO has been king of the Emmys. The only hiccup in the cable network's run was last year when Netflix beat them. But this year, HBO snatched their title right back, as Netflix garnered just 117 nominations.
HBO came to the table this year with Game of Thrones, Veep, Barry, and Chernobyl to dominate the drama, comedy, and limited series comedies. However, GOT and Veep have wrapped their final seasons and won't be eligible after this year.
What will HBO do to fill the void? In addition to Succession, the network will be back next year with Big Little Lies, Westworld, and Euphoria. Barry will also be back in contention again, so HBO has no reason to believe their Emmy domination will end anytime soon.
Catch new episodes of Succession Sunday nights on HBO.