'Succession' Star Sarah Snook Reveals Which Season 2 Scene Made Her 'Mouth Drop to the Floor'
HBO's popular series, Succession, had its fair share of jaw-dropping moments — for all of the characters — in both seasons 1 and 2. But Succession's Sarah Snook, who plays Siobhan Roy (more often referred to as Shiv on the show), recently revealed which scene from a season 2 episode surprised her more than any other.
'Succession' lead cast member Sarah Snook talks the season 2 episode that shocked her
"What scene made your mouth drop to the floor when you read it?" the interviewer for The Big Ticket, a Variety podcast, asked Snook recently. For the Succession castmate, it was an early episode in season 2.
"Shiv being offered the CEO, so like being offered the company," she replied. Part of it had to do with her scene partner, Brian Cox:
That also was the first scene that I went back to shoot for second season, and it was like, 'Oh, I'm going to head-to-head with Brian, the titan. Oh, no. I've really got to prove that I am worth being on the show. It seems that they're offering Shiv a really good story line this season. What if I eff this up and I'm really bad in this scene?'
Snook worried that the plotline was so big — and her fellow Succession cast member so strong — that it would make or break her.
"They'll be like, 'See, oh, no, no, no. We can't give her this storyline. She doesn't have the chops. We've got to rewrite the whole season,'" Snook says she worried at the time.
Sarah Snook looks back at her time on season 1 and season 2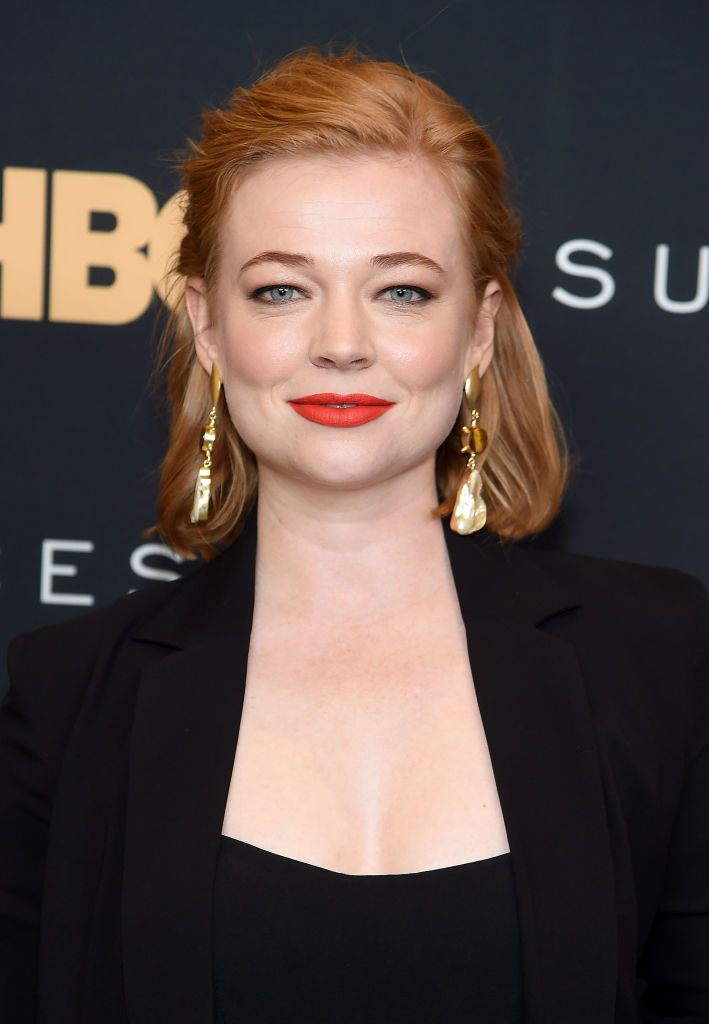 RELATED: 'Succession': Is Shiv the Best Candidate to Take Over the Roy Empire?
However, Snook's certainty in her own talent only increased over time. Asked on the distinction between Succession Season 1 and 2, Snook said it was mostly about her approach as an actor.
"For me personally going into it, a little more confidence," she told Variety. Snook continued on her outlook as a Succession castmate:
I think a h*ll of a lot of actors go through imposter syndrome, that sort of like fraud situation, but at least I really enjoy being here, and I'm going to make the most of being here. Then, being able to have the scripts that we got for second season and the journey that she went on. What a delicious situation to sink your teeth into.
Overall, Snook feels very lucky to be an actor on the giant HBO drama. Describing the Succession scripts, the actor explained: "It's like that delicious gateau mud cake that's like, 'Oh, my God, amazing … It's too much. It's too rich.'"
'Succession' Season 3: what's in store for the Roys?
While the Succession actor couldn't divulge any season 3 secrets, she did give her thoughts on whether or not the upcoming episodes would "incorporate" the COVID-19 pandemic, or any references to it.
Snook told the podcaster what she believes the show creator's take will be:
I think Jesse [Armstrong] wants to be delicate about it and just classy. I think it's a thing that everybody's aware of, and audiences are really intuitive these days. Even just seeing a mask in the background of something or hand sanitizer, those things that have become part of our daily lives, those things maybe, but nothing that is so overt that is going to really tackle it head on, because that's not the show.
RELATED: 'Succession': Brian Cox Reveals What Logan Roy Was Really Thinking in That Shocking Season Finale
For Succession Season 3, Snook doesn't believe the 2020 outbreak will be a major storyline.
"We want to see the Roys doing the thing that they've been doing that we love, not pivoting towards a pandemic story," she explained.