'Suicide Squad': The Part of Harley Quinn's Story That Confused Even Margot Robbie
When Suicide Squad came out in 2016, many critics held their noses, declaring it was a noisy mess that didn't make a lick of sense. And they weren't the only ones confused by the story. So was one of the principal players.
That would be Margot Robbie, who played Harley Quinn and whose performance was one of the few things critics praised about that movie. She did well enough that she's getting her own spinoff movie in 2020 before the follow-up film, The Suicide Squad that's directed by James Gunn comes out in 2021. So Robbie should be well versed now in all things Harley, but that wasn't always the case.
What didn't Robbie understand about the Joker?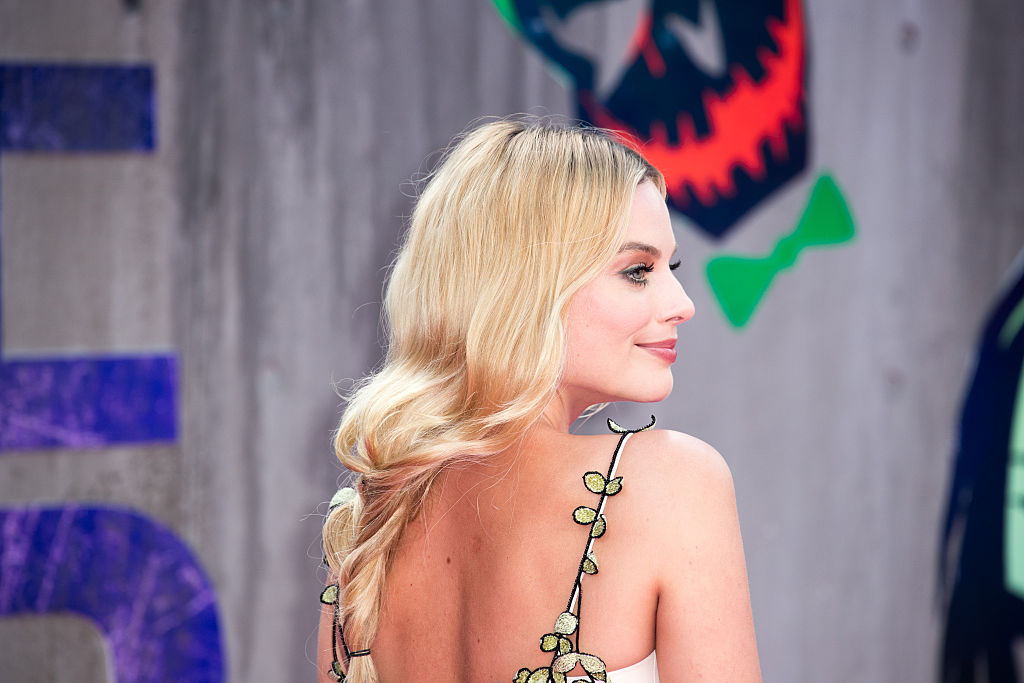 Harley Quinn has a unique history in that she did not come from the printed pages of Batman, or any other printed pages, for that matter. She came to life in Batman: The Animated Series in 1992, and the mischievous, sassy vixen quickly became a fan favorite for the way she played off the Joker. Only thing was, not everyone was laughing.
On the show, Harley Quinn started out as a psychologist at Gotham City's Arkham Asylum, where many a Batman villain goes, including the Joker. Once the two hooked up, they started a sick and twisted relationship as lovers, with fans eating up her antics. However, some viewers were disturbed by this pairing and not always in ways the creator intended.
As this CinemaBlend piece points out, some people found it cruel that while Harley was clearly wild about the Joker, the Joker did not truly care for her, giving their union ugly overtones of abuse. After Robbie agreed to play the character, she couldn't wrap her head around this couple herself.
How does Robbie figure in future movies?
Screen Rant spoke to Margot Robbie on the set of the standalone movie Birds of Prey (And the Fantabulous Emancipation of One Harley Quinn), which is due out in February, and the trailer makes it clear she has broken up with the Joker. Robbie said:
"Her relationship with Joker always did confuse me the most. That was the thing that took me the longest to get my head around. In this film though we're exploring her not being with Joker. And I actually understand the break-up. That's something I feel like everyone can kind of understand and relate to in some ways. Though she deals with–like she blows things up, I don't do that. I understand the motivation that spurred on that train of thought."
Many viewers felt that the chaotic editing of the 2016 Suicide Squad left too much of Jared Leto's joker on the metaphorical cutting room floor, so their relationship became all the more confused in the frenzy of that movie. Best to do away with Joker altogether in Birds of Prey, which won't directly connect to the 2016 movie in any meaningful way. How she figures James Gunn's The Suicide Squad remains to be seen.
How does 'Joker' affect all this?
It's more than a little ironic that Birds of Prey casts aside the Joker because this year the Joker again became a hot commodity thanks to Todd Phillips' film Joker. The movie has been divisive, with some people proclaiming it a unique and startling take on the character, while others thought the movie had no strong point of view as it too closely mimicked Martin Scorsese's Taxi Driver and The King of Comedy.
Nevertheless, that film won the prestigious Golden Lion at the Venice Film Festival (the same award won by Roma last year, and Joaquin Phoenix's performance has been nominated for awards, including the Golden Globes, the Screen Actors Guild and the Critics Choice Awards. Joker made more than $300 million here and $1 billion worldwide, which is impressive for a Batman-related film with no actual Batman.
Of course, Phillips' film bears no connection to any Suicide Squad-related movies, past or future, but the mind reels at the notion of Margot Robbie's Harley playing off Phoenix's Joker. Would they have broken up too? We can guess, but alas, we'll probably never find out for sure.