'Suits' Actor, Wendell Pierce Tweets About His Excitement for Meghan Markle and Baby Sussex
It feels like many people are on royal baby watch since Meghan Markle and Prince Harry are expecting their first child. That includes Suits actors and Wendell Pierce just tweeted about his excitement. Here is everything you need to know.
Wendell Pierce played the father of Meghan Markle's character on Suits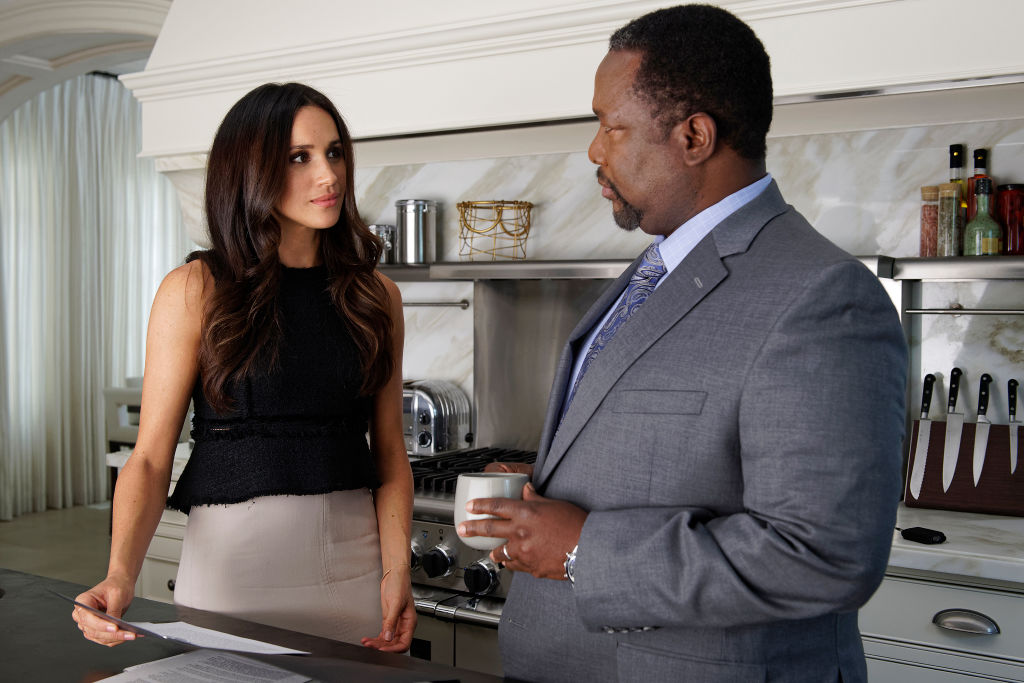 Wendell Pierce played Robert Zane, the father of Rachel (Meghan Markle) on the show. The actors became close through working together.
He talked about the weird way he found out the rumor she was dating Prince Harry was real. "I actually didn't believe it was real, then all of a sudden I turn around and there is this guy from MI-5 on set every day," Pierce told Extra.
That's not all, how she was acting was noticed by him too. "The one thing that was clear, she was extremely happy… She had a glow, " said the actor. "I knew she was in love… With the whirlwind of publicity and the world of being a royal now, the one thing that's constant is the fact that I know she loves him."
He had a touching goodbye with her when she left the show
Markle's last season on Suits was Season 7. Her character got a big send-off with Patrick J. Adams. Pierce revealed what he told her when she was leaving.
"I had a really wonderful moment as we were coming to an end of her time on the show," Pierce told Harry Connick Jr. "It was just she and I in the room and I said, 'I know your life is going to change but always know, no matter where you are, I will always be your loving fake father.'"
That wasn't their last touching moment together. Pierce said they had time together on her wedding day.
"We had a moment I cherish," he told The Telegraph. "I was sitting with Meghan in her wedding dress, as we waited for a set-up. We were alone. I said to her, 'Your life is going to change. It's going to be amazing but I want you to know that I'm your friend, and no matter where you are or what's going on—if the fishbowl that you're in ever starts getting to you—you can call me."
Pierce tweeted about being in London and excited for Markle's baby
The actor is busy in London, but took the time to talk about what it's been like to be in the city at this exciting time. Many fans are on baby watch and it looks like Pierce good be too.
He tweeted, "It's great to be living & working in London while the excitement builds around the Duchess of Sussex soon giving birth to her first child. Meghan I'm very happy for you. Blessings."
It's unknown how long Piece will be in London, but it looks like he's enjoying his time and thinking of his former co-star.
Read more: Will Meghan Markle and Prince Harry Raise Baby Sussex On A Vegan Diet?
Check out The Cheat Sheet on Facebook!