'Suits': Will Patrick J. Adams and Meghan Markle Come Back for Season 9?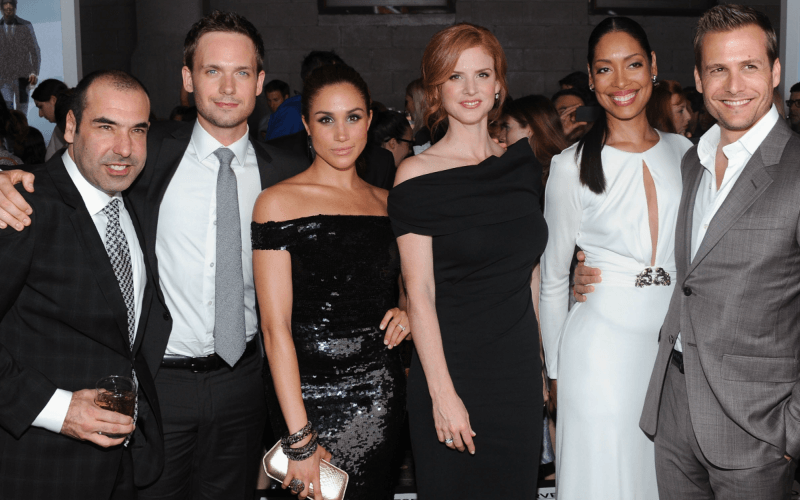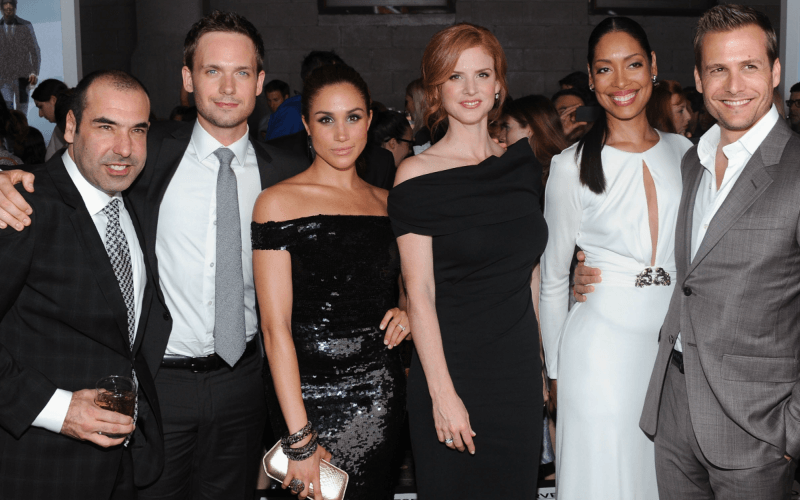 You could say the popular USA TV series Suits is the 2010s equivalent to 1980s-era L.A. Law, except taking place in Manhattan. Legal shows were once a staple on TV for decades until they more or less ran dry. When Suits began in 2011, it sounded like more of the same, except it had an interesting twist and a cast with a unique chemistry.
Two of the cast members that made it so good were Patrick J. Adams and Meghan Markle. The former played Mike Ross, the center of most of the plot lines. The latter is someone you probably know quite well by now (and played Rachel Zane).
With both gone from the show now, rumors are brewing they may return for a final ninth season.
Why did Patrick J. Adams leave the show?
I'll try a different approach next time I play a lawyer in a fictional story. Thanks for the feedback. https://t.co/9kvlpOwKLF

— Patrick J Adams (@halfadams) December 23, 2018
One of the major appeals of Suits was Adams' Mike Ross character who happened to be practicing as a legal associate without a license. Even though Ross was allowed by the ABA to practice later, the chemistry between Adams and his co-star Gina Torres (as Jessica Pearson) had a rare quality.
It was the same with Adams and Meghan Markle whose Rachel Zane character later marries Adams' Mike Ross.
When Adams decided to leave the show at the end of its seventh season, it more or less poked a hole in the cast chemistry. Regardless, the recurring cast of characters has become so popular and compelling, the show stayed afloat with other stories.
You can't blame Adams for wanting to move on. He said he thought there was nothing more writers could do to expand on the Mike Ross character. Considering far too many great characters on TV stay with a role too long, it's always better to leave early than too late.
We all know why Meghan Markle left 'Suits'
In Markle's original statement on leaving Suits, she mentioned she felt proud to work on one show for seven years, yet was committed to working as a team (with Harry). Her trajectory was one similar to actress Grace Kelly when she married Prince Rainier and ended up being a Princess in Monaco for the rest of her life.
We all know that kind of life can have wild ups and downs. Nevertheless, Kelly never went back to acting once she became a royal, despite being tempted to by Alfred Hitchcock for his 1964 film Marnie.
Things might be different now in the tradition of royalty never going back to acting. Reports are already brewing about Markle and Adams coming back in a wrap-up season for Suits.
Will Adams and Markle really be back in a 10-episode arc?
The Season 8B Premiere of #Suits is in about 25 minutes on the east coast. Watch the shit out of it, there's only so many left…

— Aaron Korsh (@akorsh9) January 24, 2019
Recently, it was announced Suits will end with season nine, including producing only 10 episodes. A plan was put in place several years ago by producer Aaron Korsh to produce just 16 episodes in season eight and then 10 episodes in season nine.
During a recent interview on Deadline, Korsh was asked if Adams and Markle might be back for the final season. There wasn't any committal to them returning, though other rumors persist they will to some small degree.
Is Meghan Markle allowed to work on 'Suits' again?
What's most problematic is the queen giving the go-ahead for the now Duchess of Sussex to act again. The tradition goes that Markle can't work any other job once becoming a royal.
Only Prince Harry could intervene to change this tradition.
As for Adams, he seemed adamant he wouldn't return again, but it seems logical he'd come back for at least a brief appearance.
With so many characters in Suits, it can still have a satisfying ending with the characters still on the show. Along with a spinoff about to begin (Pearson), it's not really the end anyway.