3 Summer Camp Movies to Watch Before 'American Horror Story: 1984' Premieres
There's nothing campier than camp — summer camp, that is. So it's kind of a wonder that it took Ryan Murphy this long to embrace the subgenre for the upcoming American Horror Story: 1984. The year indicates both an Orwellian theme and is a setting at the height of the age of summer camp slashers, mixing the ridiculous with the serious (as AHS often does).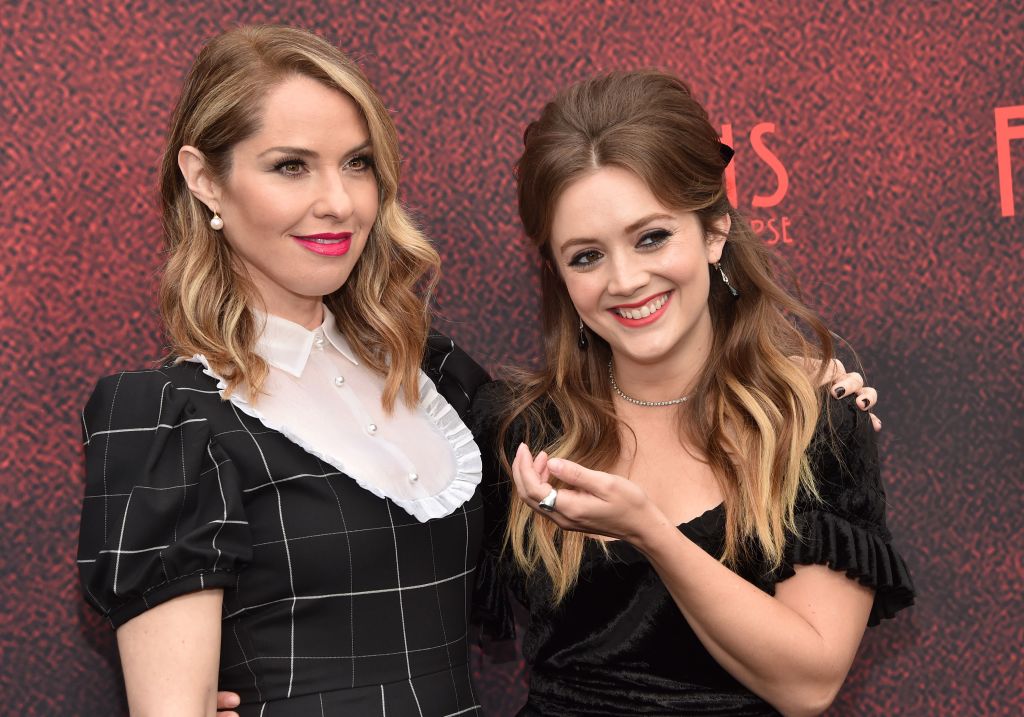 Many of our AHS favorites are returning: Emma Roberts, Billie Lourd, Leslie Grossman, and Sarah Paulson (in a smaller role than previous seasons). Additionally, there are some new faces: Matthew Morrison (who worked with Murphy in Glee), Angela Ross (Pose) and professional skier-turned-actor Gus Kenworthy.
The trailer promises that Camp Redwood will go down in history with the horror stories set at camps that have come before it. So before you dive in, watch or rewatch some of these classics that may have inspired the season.
'Friday the 13th' (1980)
This is the film that started it all. When Friday the 13th was released in 1980, it began a sequence that has been played time and time again now, nearly 40 years later: The teenage counselors at a summer camp are killed off, one by one, by an unseen, unknown killer. They're abandoned in the woods, and there's no one to save them but themselves.
Friday the 13th borrowed horror tropes like killing all those (though particularly women) who have sex, a variety of creative deaths involving various objects, and, of course, the big twist "is he still alive?" ending. Oh, and, side note: It was one of Kevin Bacon's earliest films.
'Sleepaway Camp' (1983)
If Friday the 13th was the first great summer camp slasher flick, Sleepaway Camp was among the first to take a very, very weird spin on the subgenre. The first begins with a scene by a lake in which at least one child dies — OK, we've seen this before. But pretty soon, it becomes obvious this is a killer like no other.
The unique thing about Sleepaway Camp is the way it keeps the identity of the killer secret until the very end. You find yourself going back and forth in your mind between suspects, as one by one, options are eliminated. And let's just say that the final twist is one you absolutely will not see coming. We can guarantee it.
'The Final Girls' (2015)
We've seen many films try to update the slasher film, and while some (like Scream) succeeded, many others (like nearly all of the remakes of the 21st Century) failed to find a way to pay homage without completely fumbling things. That's what makes The Final Girls different — it doesn't try to remake anything at all.
In the movie, the daughter of an actress from the peak of the genre is transported, along with a few of her friends, into her mother's own slasher flick, Camp Bloodbath. The Final Girls both pokes fun at and embraces what makes these kinds of movies so great, making it a very meta, fun one to watch.