'Summer House': Carl Radke's Birthday Surprise Brings Amanda Batula to Tears
Summer House fans know that Carl Radke loves his mom, Sharon. He's invited her to the Summer House in the past and shared the struggles his mother faced after his parents divorced.
Radke's mom is also a huge favorite with the entire cast, so when he decided to surprise her for her birthday, he shared the journey and surprise to his Instagram story. He shared that his mom didn't think he'd be coming home to Pittsburgh for her birthday, but instead sending a gift.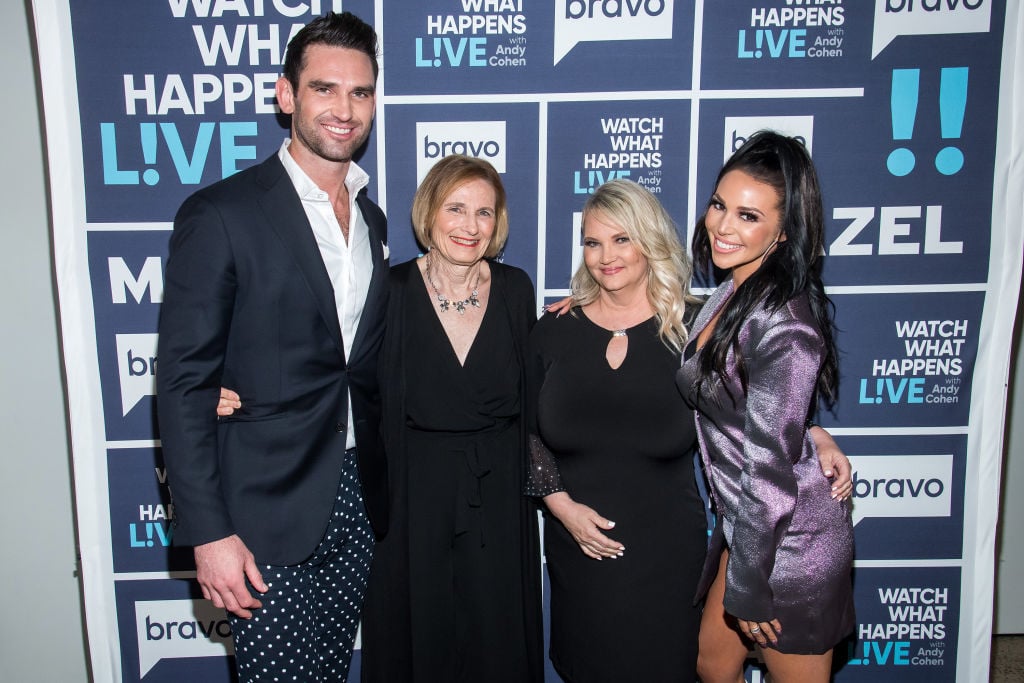 He decided to totally surprise her, which he captured on camera. Watching his Instagram story were his friends Amanda Batula and Kyle Cooke. Batula was in tears because she was so overwhelmed watching the surprise go down.
Radke makes his way back home
He shares on his Instagram story that he's going home to surprise his mom. He starts the story, "So I lied to my mom today." He says, "Alright today is my mom's birthday. Sharon, love that woman. And I'm actually flying now to surprise her. She has no idea. Tonight is her surprise party."
"She thinks I'm going to be Fex Exin'g something to her, to give her a happy birthday present. But the Fex Ex package is actually me!" He munches on gummy bears while getting his shoes shined and then it is up and away.
Once he lands he shares more video. "Made it to Pittsburgh, haven't been here in a while," he adds. He pans the camera over to a large Christmas tree and remarks how it looks festive.
Gotta make a pit stop first
Before he surprises his mom, he has to stop for a massive meal with a friend. "You know you are in Pittsburgh when … Primanti Brothers," he says. "Get some food before the surprise."
The guys feast on enough food to last them the entire winter. "Oh my God," Radke remarks at the sight of his sandwich. "This is how you do it here in Pittsburgh," he adds. His friend looks exhausted after they eat nearly everything.
Now for the big surprise
Radke is at home and shares that his mom still doesn't know he is there. "My mom just got back, she has no idea we're here," he says. "Happy birthday, mom. Can't wait for her reaction."
Radke's mom certainly delivers on the reaction. As he walks into the room, she is surrounded by friends. She falls into her son's arms as they embrace. She seems overwhelmed and filled with joy. "I can't freaking believe you are here," Radke's mother exclaims.
Cooke and Batula finish watching the surprise and share their own video. "Carl, you're a helluva son," Cooke says. Batula's eyes are filled with tears and she can't even speak. "I love Sharon so much, happy birthday," Batula exclaims. Cooke adds, "We just watched Carl's entire Instagram story." Batula says, "Oh my God we love you so much." Then Cooke says, "I cried earlier."