'Summer House': Did Jordan Verroi Quit The Show?
Although he wasn't listed on the official Summer House cast roster, Jordan Verroi returned for season 4 in a "friend" role. Verroi first appeared on the show as a new cast member for season 3 and was shrouded in mystery.
He made out with Danielle Oliviera, but then rejected any offers to enhance or further their relationship. He also bragged about hooking up with various women, often several in a single evening. But then later admitted none of it was true, but rather he dealt with erectile dysfunction. Cameras capture Radke asking Verroi how he was dealing with ED in the season 4 trailer.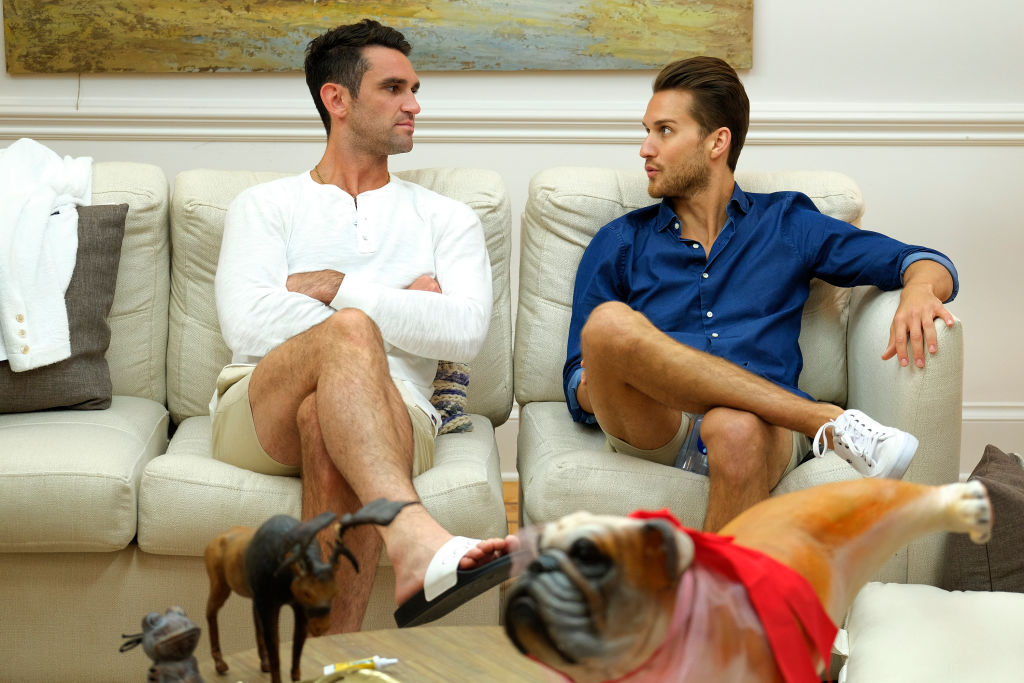 But despite his appearance this season, TMZ reports that he became angry and refused to finish filming in his limited season 4 capacity. Verroi has not indicated on social media or in interviews if he did indeed quit. However, an inside source shared that he left when he thought he was going to be fired from the show.
Pre-emptive strike?
A production source told TMZ that Verroi discovered someone in the house was going to be kicked off the show and he was the likely target. Rather than allow it to happen, Verroi reportedly left the show three weeks before filming wrapped.
The production source also shared that Verroi was unhappy about being relegated to "friend." He initially wasn't going to return to the show. TMZ also received some conflicting accounts of how he ended up on the show this season. One source shared that he refused to join the cast until production moved him back to a full-time cast member. However, the production source told TMZ he was never re-instated full-time.
Verroi continued to tweet and post about Summer House and never mentioned filming or leaving the cast. He worked out with cast members this summer and shared a photo. "On cloud 9 looking like a couple of 10s," he commented. He also promoted the season 4 debut on Instagram too. "Can't wait for you guys to see what I was up to last summer! New season of #summerhouse IS BACK Feb 5th on Bravo!"
Verroi took it on the chin last season
Verroi told Hollywood Life he was slammed after season 3. "I think I was initially a little bit misunderstood because I am this southern Christian guy living up in New York, that's so liberal and kind of opposite the way that I do live my life," he shared. "I think you get to see that a little bit of me fighting with myself and wanting to live this lifestyle in the Hamptons that's so far from my morals and values, and fighting with which way am I going to take that."
He also thinks he came off a little aggressive too. "The way the summer played out, unfortunately, you guys don't get to see the reason why I was stressed out so much — finding out that my dad had cancer and that my grandmother and my grandfather were sick. And I'm working on my business while I'm filming, I'm worried about my family with cancer, and then coming back from the Hamptons to work during the week, it was a lot," Verroi said. "I think a lot of that was balled into a lot of issues that I had, performance issues, anxiety. I think a lot of the way that I reacted to situations was a little bit aggressive."