'Summer House': Who Hooked up the Least in the House?
The Summer House trailer generated far more questions than answers as the crew appears to have more hookups, fights and overall drama than ever.
One of the biggest surprise hookups were longtime friends Carl Radke and Lindsay Hubbard. The two original cast members seemed to enjoy more of a sibling-type relationship in the past. But now they test the waters of romance as the summer heat generates some big surprises.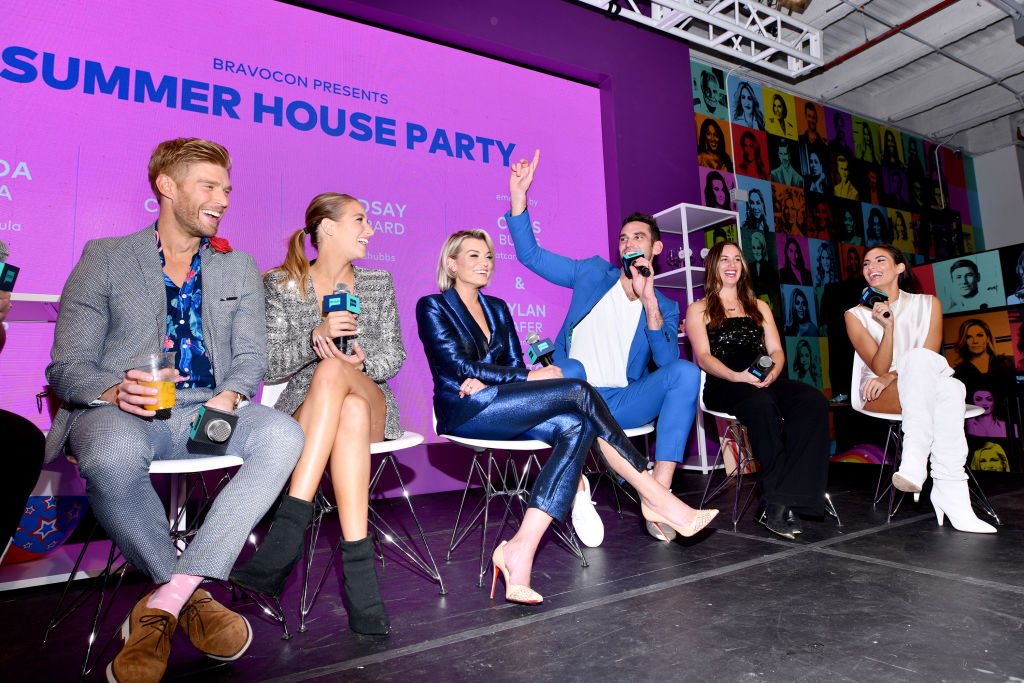 "I think that people have sex with each other, and people fight who you never would have expected," Hannah Berner told ET. "I think in all relationships, as you get closer, you get tested." Romance seems to be one of the running themes for season 4. In addition to Radke and Hubbard, Kyle Cooke and fiancee Amanda Batula return. Plus Paige DeSorbo has a new man in her life too. Which couple had a pretty wild dynamic? And who was the least hot and heavy?
Summer stress kept this couple busy
According to Batula, she and Cooke hooked up the least amount in the house. "We probably hooked up the least out of everyone in the house this summer," she said.
It just wasn't in the cards for the couple to have a fun, carefree summer (even though Cooke infamously stated in the past that "Summer is supposed to be fun!"). Batula shares that viewers will see the number of stress factors she and Cooke are facing. "You'll see our struggles with the planning throughout the season and, I mean, it wasn't the easiest for us, but we are doing it. It's still happening," she continues.
Cooke added, "Launching a company, spending so much time out in the Hamptons, when your weekends are when you would typically look at venues, I mean it wasn't easy and you'll see us go through the wedding planning process. It's a process. Just finding the right venue, I never thought it would be this hard, let's just say that."
These couples get pretty heated
Radke and Hubbard hinted about their relationship, making it appear that viewers are in for a rollercoaster ride. "Yeah, we had a lot of fun this summer…," Hubbard shared with ET. "But there were mornings that I woke up and was like, 'Uhh… oh my god. Where am I? And, why am I here?'"
But then Radke added that he likely partied pretty hard this summer. "There were a few mornings, when I woke up and didn't even know what happened the night before."
DeSorbo finally found love, especially after the hot and cold summer she had last year with Radke. She's dating entrepreneur Perry Rahbar, which brought some tension to her friendships. "Perry actually loves Hannah way more than he loves me, so that's comforting on some levels," DeSorbo joked about her boyfriend's friendship with Berner. "Perry definitely makes his presence known, and we talk about him a ton. There is a lot of drama, and my friendships get altered because I have a serious boyfriend and I'm very different than I was last summer."