'Summer House': Who Is Back, Who Is Not, Who Is New … and Who Hooks Up?
The cast of Bravo's Summer House confirmed at BravoCon that a new season starts on Wednesday, February 5 at 9/8 central.
Fans weren't sure if the show would return after a season of flat ratings. However, other Bravolebrities revealed that they were involved in filming the latest season this summer. Anastasia Surmava from Below Deck Mediterranean shared on Out in the Wild podcast she and some of the men from Southern Charm attended a party at the Summer House.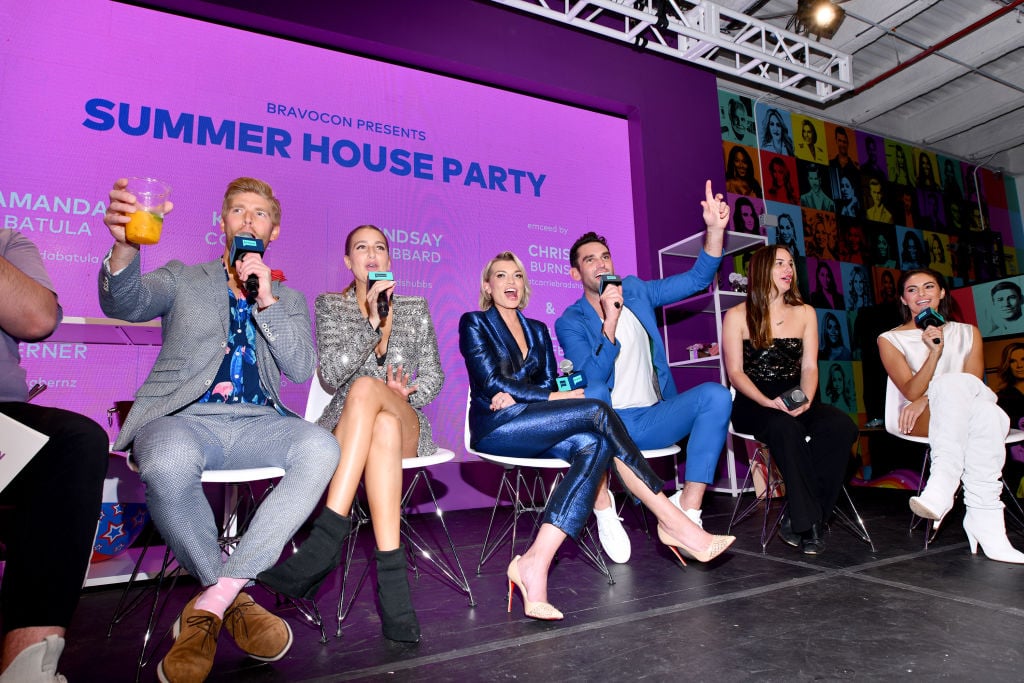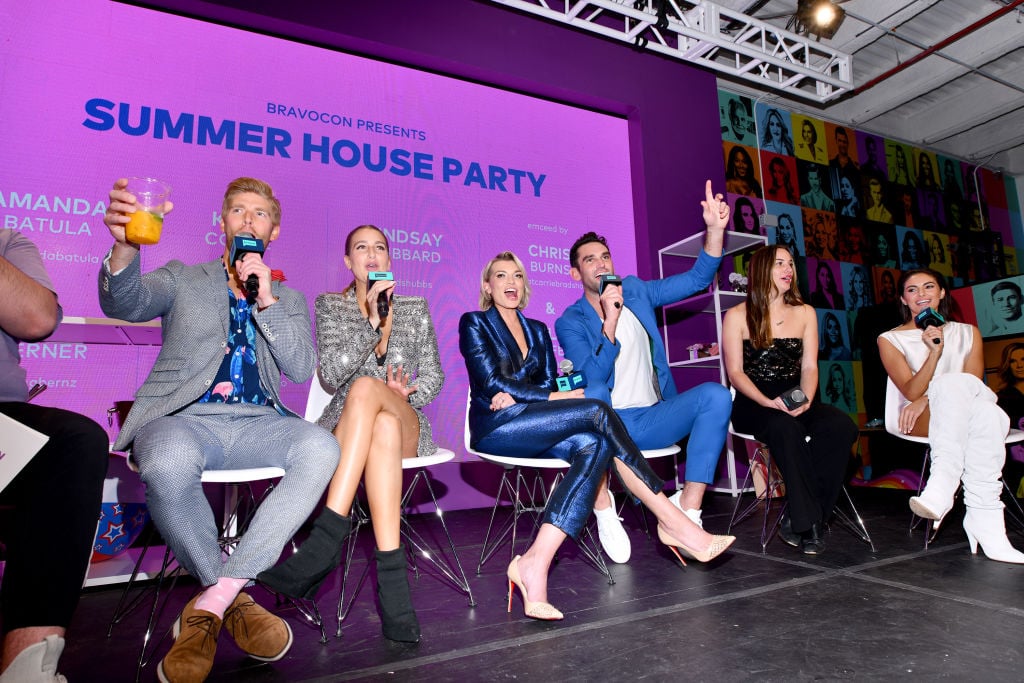 Surmava joined Shep Rose, Craig Conover and Austen Kroll at a party in the Hamptons. While Rose, Conover, and Kroll filmed for Summer House, Surmava was off to the side. "So when we got there [producers] were like, 'Anastasia, we love you, but we'd just rather not have you on camera,'" she recalls. She was happy not to be filmed. "This is great news! I don't want to be on camera." While she didn't reveal which cast members were in attendance, viewers now know who returns, who doesn't and who is new. But also viewers learn about this surprising hook up too.
These returning cast members hook up
Three "OG" cast members return. Kyle Cooke, Carl Radke, and Lindsay Hubbard have appeared in all four seasons. The trailer shows that Radke and Hubbard hook up this summer. And it doesn't appear to go very well either. Cameras catch Radke and Hubbard kissing in the hot tub. But also fighting because Radke is indecisive.
"It's weird when you cross that line with a friend," Radke tells Cooke. Cooke says in a confessional he knows this isn't going to end well. "I know how this is going to end," he says. Then Cooke makes an explosion gesture.
The trailer also features the Southern Charm men on the show too. Kroll toys with the notion of hooking up with one of the newer Summer House cast members. Plus, Rose appears to be getting very festive with the crew too.
They return too
Back for more includes Cooke's fiance Amanda Batula. Plus Hannah Berner and Paige DeSorbo. Radke was in hot pursuit of DeSorbo last season, which proves to be very uncomfortable this season.
Relegated to "friend" status are Danielle Olivera and Jordan Verroi. Both Olivera and Verroi are featured in the trailer. Radke asks Verroi a pretty private question in the kitchen too. "How is your dick," he flatly asks. Verroi responds, "It's great, thank you for asking."
Verroi was part of a major storyline last season. He boasted about hooking up with several women in a single evening (which proved to be untrue). Plus he kissed Olivera but didn't take it further. He also sent her mixed signals, which had the cast wondering why he was so shrouded in mystery. Later he shared he had erectile dysfunction or ED.
Who is new in the house?
Summer House typically invites a few new cast members into the mix each season. This season Julia "Jules" Daoud and Luke Gulbranson join the group. And apparently so do a bunch of goats (but they seem to be uncredited).
According to Daoud's bio, she is originally from Cincinnati and is a fashion and lifestyle blogger. She originally wanted to become a doctor but instead followed her dream and launched Simply Jules, which quickly became a top blog in the Midwest. Two years after launching her blog she expanded to become a freelance content creator and social media marketer.
Gulbranson is also from the Midwest. He grew up in Northern Minnesota and got into modeling. His career took him to New York City where he has been residing for the past 15 years. Gulbranson is also a hockey coach and is trying his hand at acting.