Sunmi Releases Music Video For Her New Song 'LALALAY'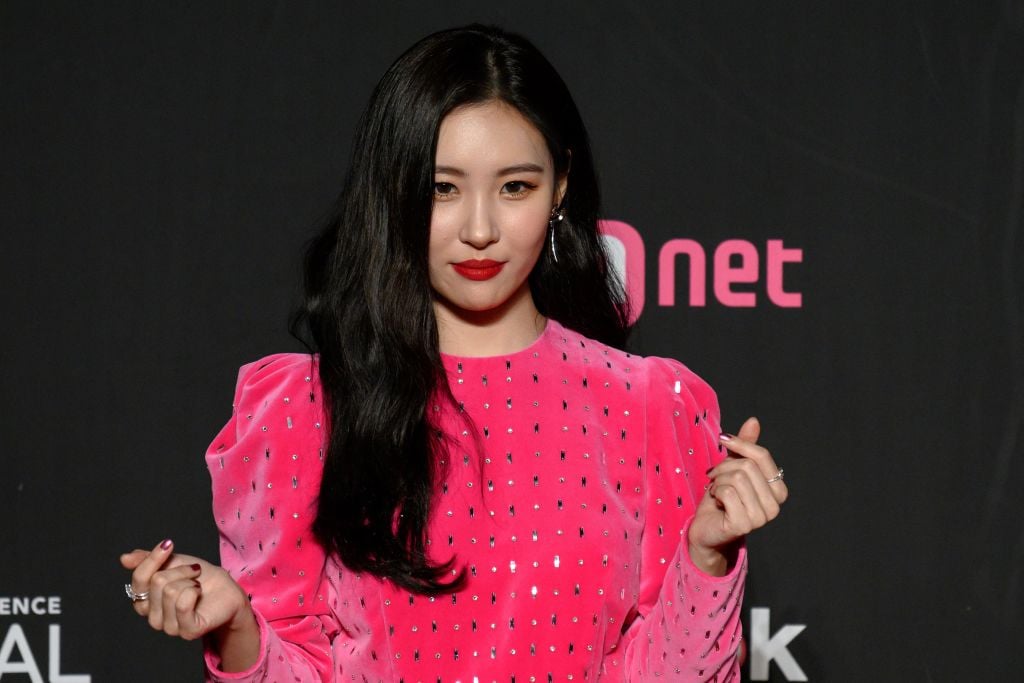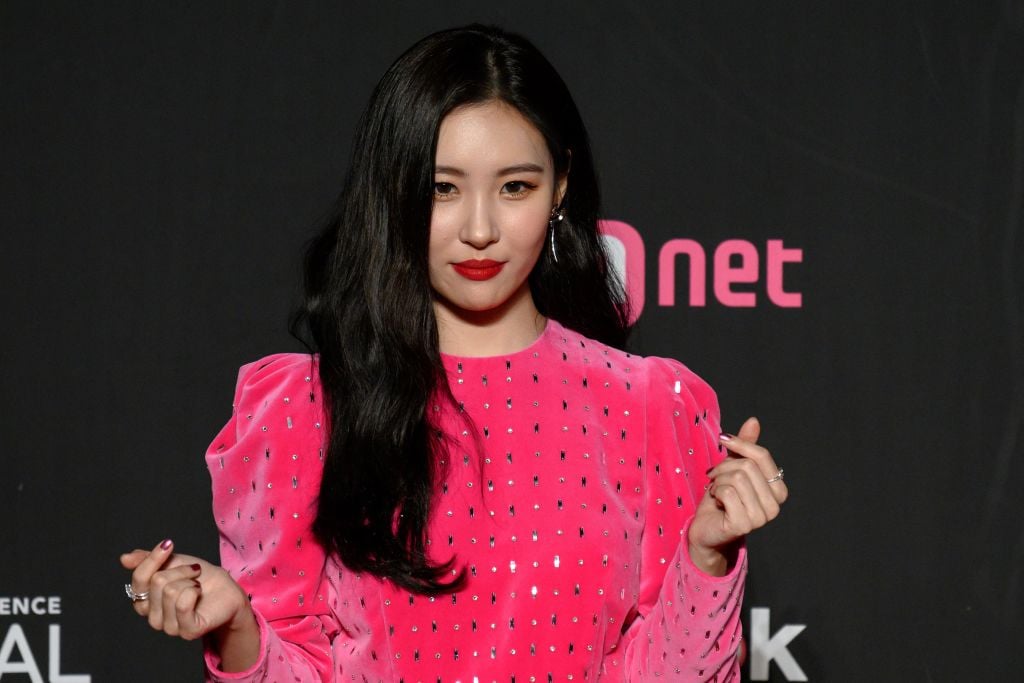 K-pop star Sunmi recently released a music video for her new single, "LALALAY." It's the second single and music video Sunmi released in 2019. After the music video dropped, Sunmi's fans expressed their excitement for the song on Twitter.
Sunmi wrote the lyrics for 'LALALAY'
Sunmi wrote the lyrics for the song and co-composed it with FRANTS. She was inspired to write the song after touring in Mexico.
"I got inspiration during the Mexico tour. Mexico is famous for its energy. I had high expectations when I went to perform there and I was not disappointed. They became one with the music without worrying about what the people around them were thinking. It was a new experience for me and I was really moved by it," she said.
The song combines Latin pop and Korean music.
"When I went back to the hotel after the concert, I laid in bed and thought about how Korea is also known for its energy. Then I suddenly thought about the word 'lalalay,' which is about knowing when to really let loose. I looked up the word and apparently the Taepyeongso instruments were called 'lalalay' in folk music. I thought that that was a good starting point for the song," said Sunmi.
Sunmi originally debuted with Wonder Girls
Sunmi debuted in 2007 with the girl group, Wonder Girls. She left the group in 2010 and returned in 2015. Wonder Girls disbanded in 2017. After the group disbanded, Sunmi left JYP Entertainment and signed with Makeus Entertainment.
In 2018, Sunmi released an EP titled Warning. On the EP, Sunmi wrote the lyrics for all of the songs. She has sole writing credits for "Siren," "Addict," "Curve," "Black Pearl," and "Secret Tape."
2019 has been a busy year for Sunmi. She released the single "Noir" and also wrote the lyrics for the song. Sunmi also launched her first solo world tour in February 2019. Since releasing "LALALAY," the song peaked at No.1 on the Melon, Genie, Bugs, Mnet, Naver, and Soribada charts in South Korea.
While Sunmi was originally nervous about her 2019 tour, she is glad she toured.
"I was afraid at first of the idea of holding a world tour as a female solo artist… I felt so much pressure," she said. "But when I went on tour, I felt like I worried for nothing. People with different eye colors, hair colors, and different native languages all sang my songs in Korean and called out my name at my concerts. I was really glad that I'd gone on tour. I felt like my perspectives were getting broader."
Sunmi's fans love "LALALAY"
After the music video premiered, Sunmi's fans expressed their excitement for the song on Twitter.
"sunmi is *the* queen of kpop idc #LALALAY," wrote a fan on Twitter.
"Another bop PERIODT," wrote another.
"sunmi's music videos keep getting better and better. queen of aesthetics and visuals," wrote a fan.
Fans have more to look forward to. Earlier in 2019, Sunmi announced her next comeback would occur later in the year. While Makeus Entertainment has not announced an official release date, Sunmi has released several teaser videos hinting at the tone of her next album.