Super-Rich People Who Left Practically Nothing for Their Family
Most of us would do anything for our families, including spotting them some cash in times of trouble. But, as we know, rich celebrities live in a different world. When it comes to allocating their fortunes, some of the world's richest people — both dead and alive — are opting to leave their money to charities, other people, and even beloved pets instead.
From Oprah to Warren Buffett, these 15 rich celebrities are leaving their families with nothing. One famous American Idol judge would rather have his money go to other kids and dogs rather than his own son (No. 12).
1. Jerry Lewis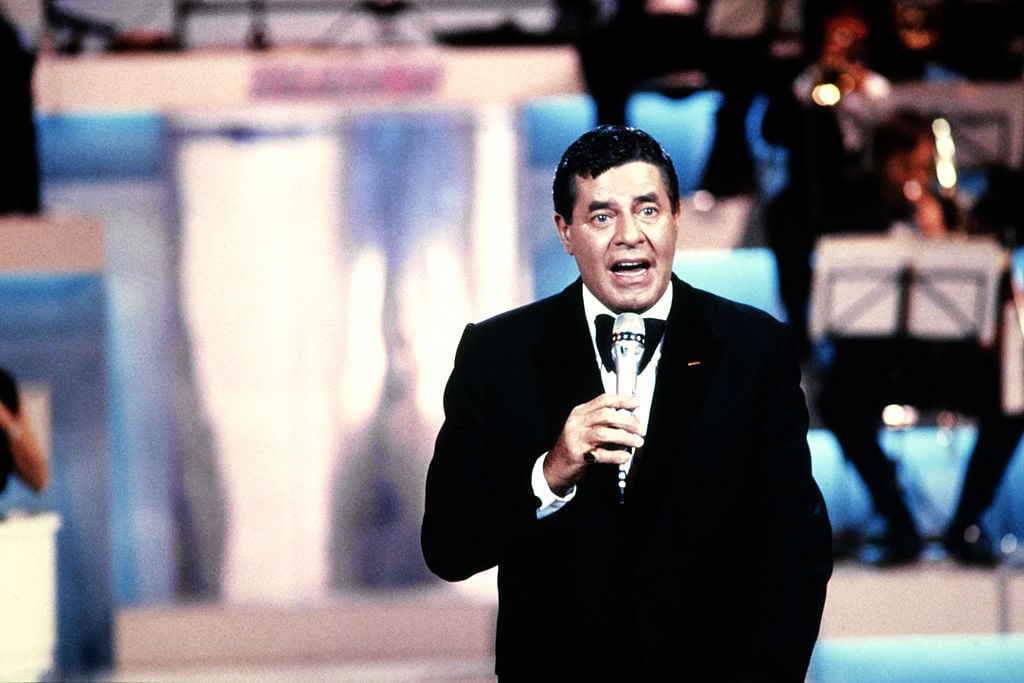 Rather than pass his massive estate to his six kids born with his first wife, Jerry Lewis's will noted the inheritance should be given to his second wife, SanDee Pitnick, according to The Blast. His adopted daughter, Danielle, is next in line should something happen to Pitnick.
The comedian's relationship with his children and first wife Patti Palmer became non-existent upon his second marriage and the documents show Lewis "intentionally excluded" all six children from the estate. Unfortunately, this final act of pettiness means the Lewis kids should expect a big goose egg from dad moving forward.
Next: The daughter who was wiped from this actress's will
2. Joan Crawford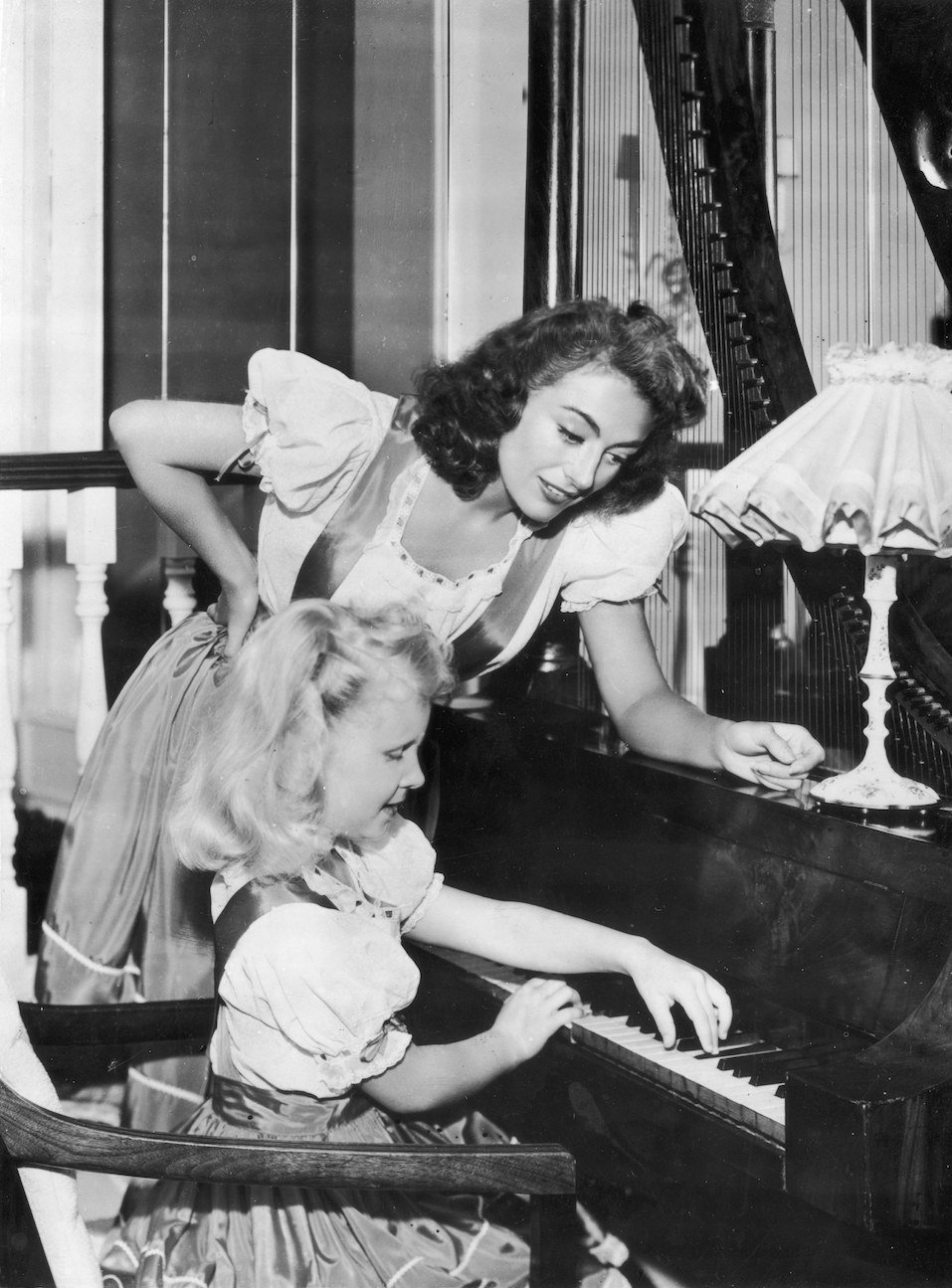 Christina Crawford's account of her mother's abusive and alcoholic tendencies are well-documented in an interview with The Guardian and her tell-all book, Mommie Dearest. Whether the accounts are true could likely be the reason actress Joan Crawford left two of her children absolutely nothing upon her death in 1977. Her will clearly states, "It is my intention to make no provision herein for my son Christopher or my daughter Christina for reasons which are well known to them."
Instead, Crawford left most of her fortune to charitable organizations such as The Muscular Dystrophy Association of America, the American Cancer Society, the USO of New York City, and many more.
Next: A will that sparked a family feud
3. Mickey Rooney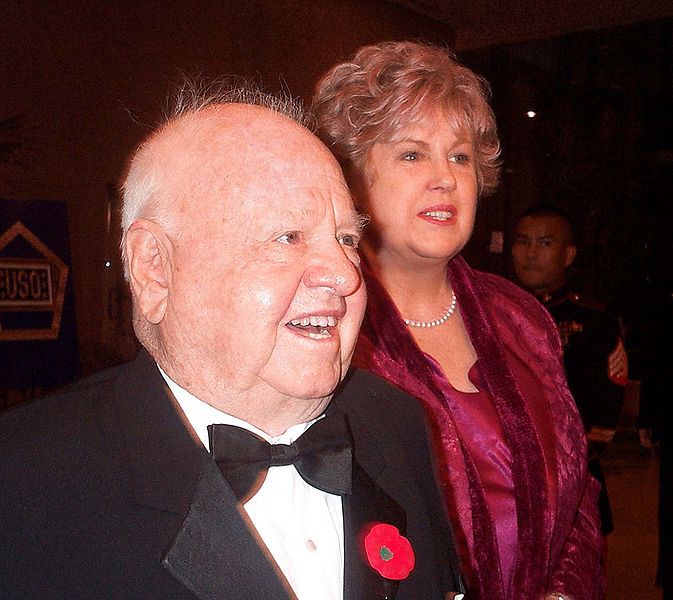 All sorts of drama surrounded Mickey Rooney's death and accompanying fortune. The legendary actor left his estate to his stepson, Mark Aber, following his death in 2014. In turn, that move triggered a bitter rivalry between the surviving family members who believed they were entitled to his money. Seven of his eight biological children were wholly excluded from his meager $18,000 estate and they filed a lawsuit claiming Rooney was under "undue influence" when signing the will.
Rooney's estranged wife Jan Rooney filed a separate suit for her portion of the funds she was supposedly promised, but in the end, the children dropped the suit and the final will stood as written.
Next: Money that'll go somewhere good
4. Bill Gates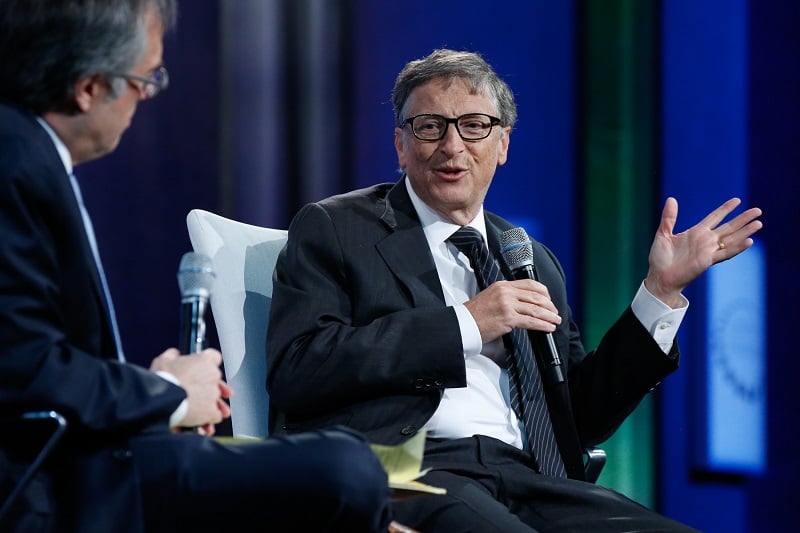 In a slightly more uplifting story, bazillionaire Bill Gates has opted — quite publicly we might add — to allocate the vast majority of his fortune to charity. It's likely most of his $89 billion net worth will be given to the Bill & Melinda Gates Foundation established in 1994. He's invited other well-to-do people to donate half of their fortunes via "The Giving Pledge" as well.
"It's not a favor to kids to have them have huge sums of wealth. "It distorts anything they might do, creating their own path" he once told This Morning.
Next: This place is going to the dogs — literally.
5. Oprah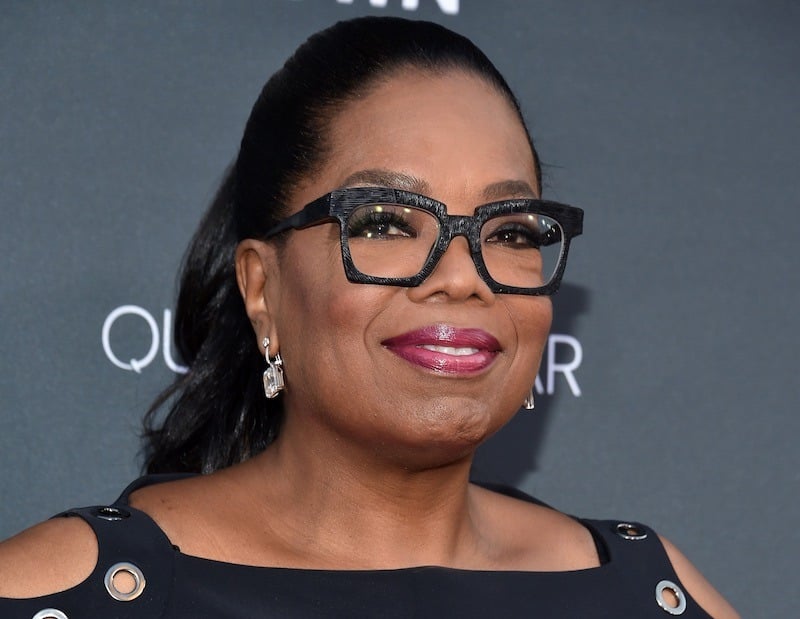 Michael Jackson left $2 million worth to his chimpanzee, Bubbles. But in the sphere of fortunes bestowed upon beloved pets, Jackson's $2 million gift is quite reasonable. TV mogul Oprah Winfrey has said that if her home were on fire, she'd only attempt to grab a photo album of her five dogs. In fact, her puppy love is so strong that a sizable portion of her estate is reserved just for them. The amount? A casual $30 million.
Next: No financial security for this family
6. Nigella Lawson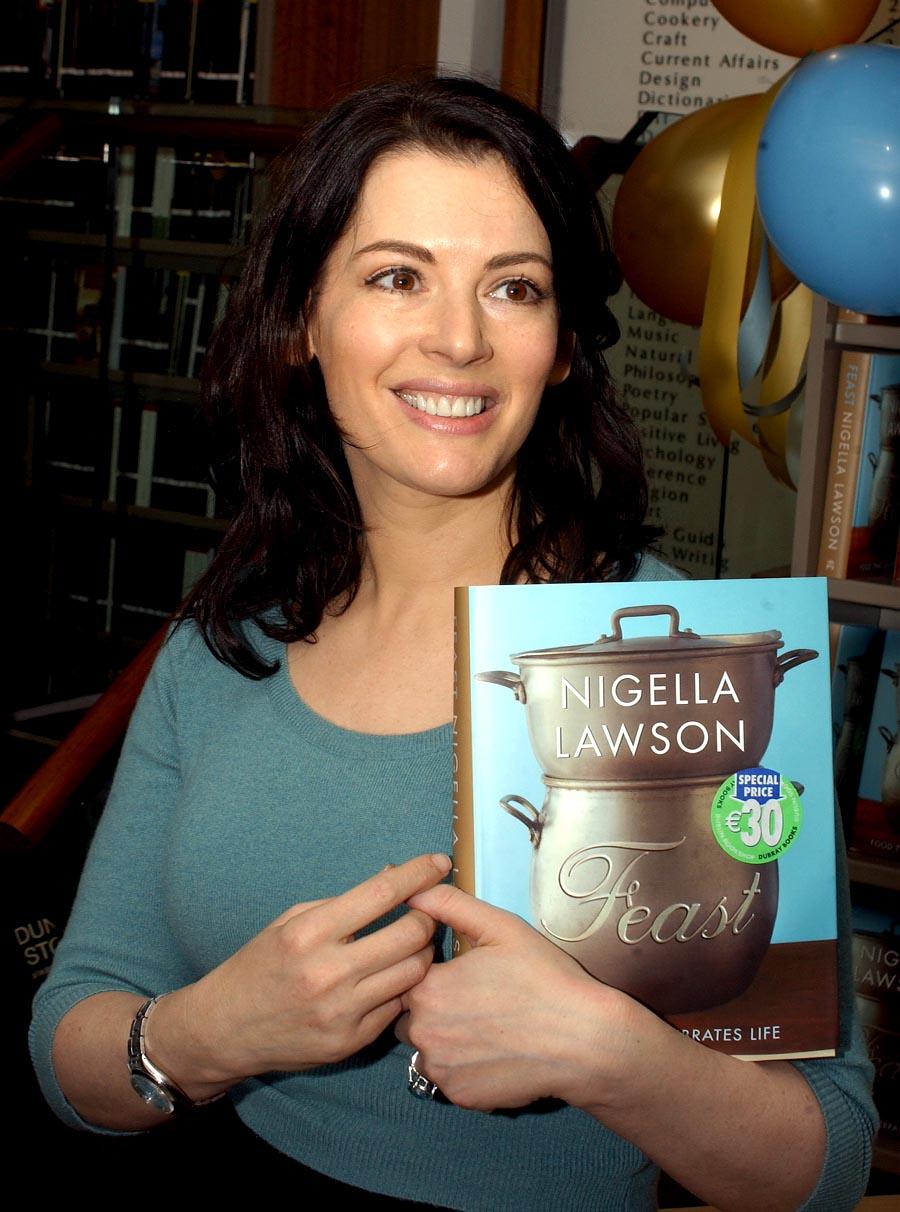 Celebrity Chef Nigella Lawson has amassed millions through TV shows and cookbooks. But when it comes to bestowing that wealth onto her children, it's a different story. Lawson worked hard for her money — despite being born into a wealthy family herself — and wants her children to do the same without a financial safety net.
"I am determined that my children should have no financial security," she told The Washington Post in 2014. "It ruins people not having to earn money."
Next: A businessman who'd rather bounce checks than give to his kids
7. Michael Bloomberg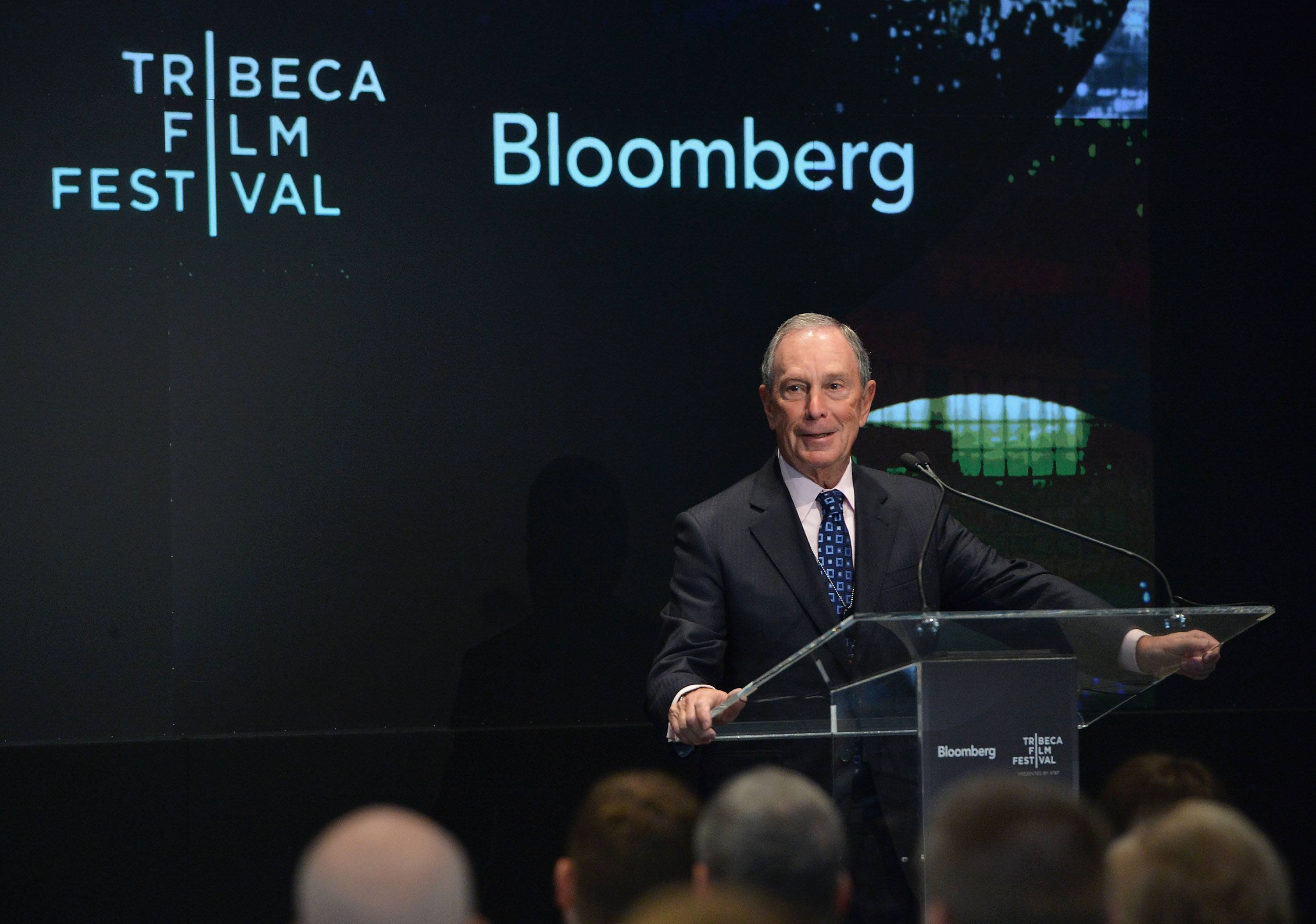 Former New York City mayor Michael Bloomberg has donated millions to various non-profits and charitable organizations. So much so that he hopes to bounce checks rather than pad his two daughter's bank accounts before he goes. "The best financial planning ends with bouncing the check to the undertaker," the father of two once said.
He's also another rich celebrity who has signed Gates' Giving Pledge, saying in his pledge letter, "If you want to do something for your children and show how much you love them, the single best thing—by far—is to support organizations that will create a better world for them and their children."
Next: This Shark's family is getting the ax
8. Kevin O'Leary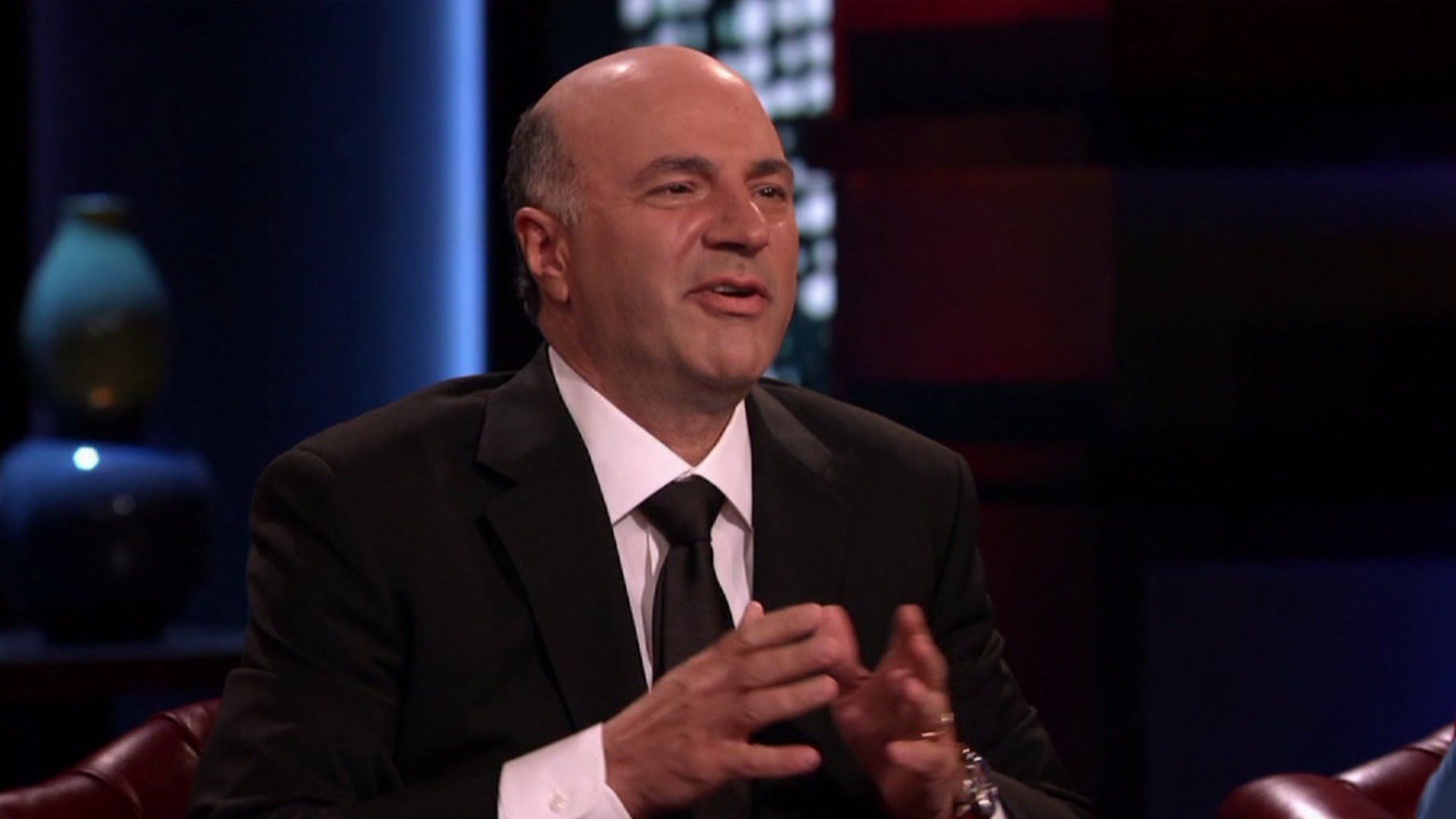 Shark Tank's Kevin O'Leary's kids are in for a disappointing surprise when they read his will. The businessman worth nearly $400 million isn't planning to leave any wealth for his kids. In fact, he plans to skip a generation and shower his grandkids and great grandkids with lucrative trusts. As for his own children, they'll have to fly the coop after their education is complete.
O'Leary tells Time, "If you don't start out your life with the fear of not being able to feed yourself and your family, then what motivates you to go get a job. Fear motivated me, and it will motivate them."
Next: Bill and Melinda Gates score another rich celebrity's fortune
9. Warren Buffett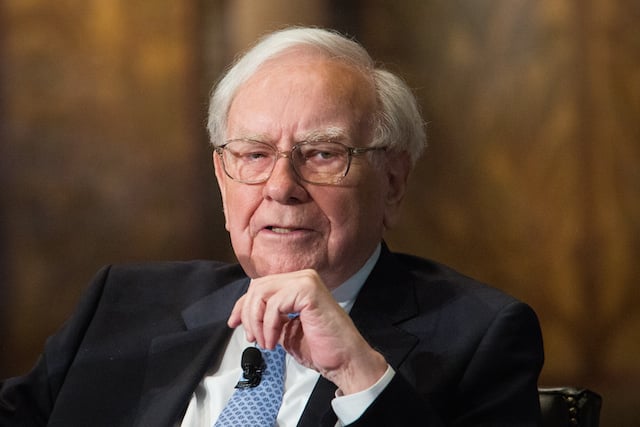 Warren Buffett plans to give away 99% of his wealth in his lifetime, leaving just one tiny percent for his family. Now to be fair, 1% of a nearly $80 billion empire is still a lot of cash, but it's a pretty dismal inheritance when compared to what's available.
By leaving next to nil to his family, he ensures they don't get apathetic in their work ethic. Instead, he pledged over $3 billion of his earnings thus far to charity, including to the Gates Foundation launched by his longtime friends. Let this be a lesson learned: If you have rich parents, don't get comfortable. Bill and Melinda Gates will steal your inheritance.
Next: Composer choosing to give to everyone but his family
10. Andrew Lloyd Webber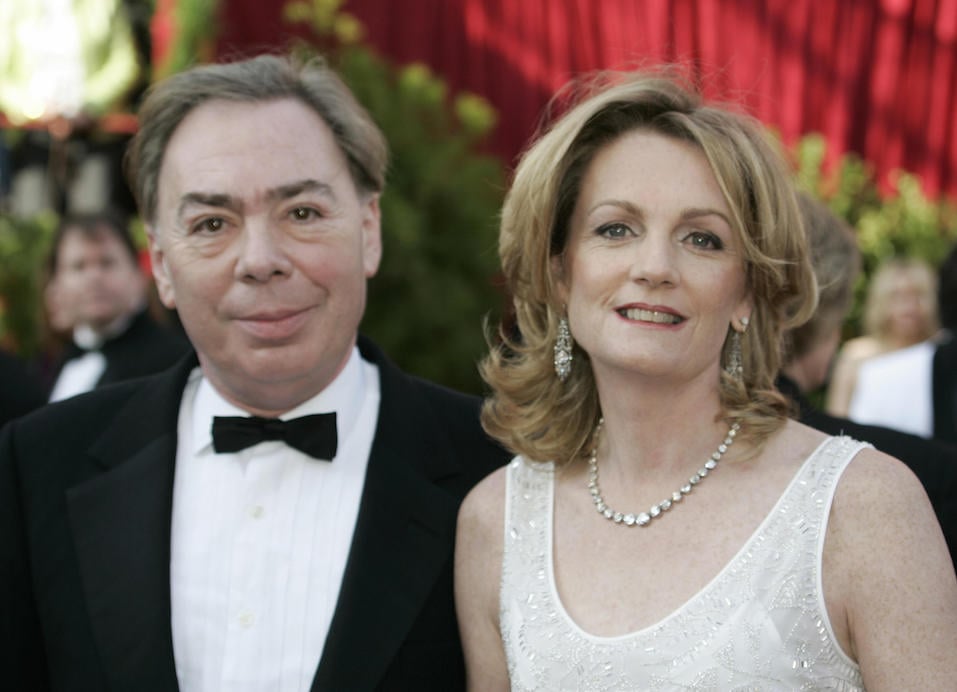 Composer Andrew Lloyd Weber has plans to dedicate his fortune amassed via hit musicals to the very industry that awarded him such wealth. Rather than allow his children to inherit money, he will leave it to the theatre community. "I feel I owe a debt and that is very largely due to the success not only in Britain but also the rest of the world," he tells The Daily Mail.
Next: No money, no stigma
11. Philip Seymour Hoffman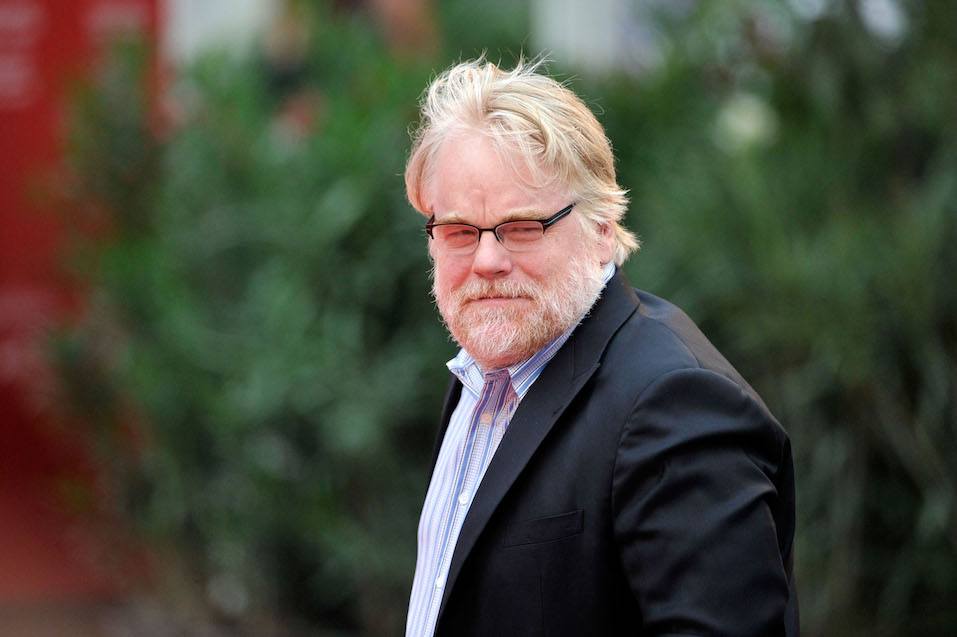 There's no denying the negative stereotype associated with trust fund kids. So to protect their legacy, Philip Seymour Hoffman stiffed his three children of his $35 million fortune and gave it to his girlfriend Mimi O'Donnell instead. He even went so far as to reject the repeated suggestions from his accountant that he leave his children with minor cashflow to combat such "rich kid" stigmas.
Next: A man who places dogs higher than his children
12. Simon Cowell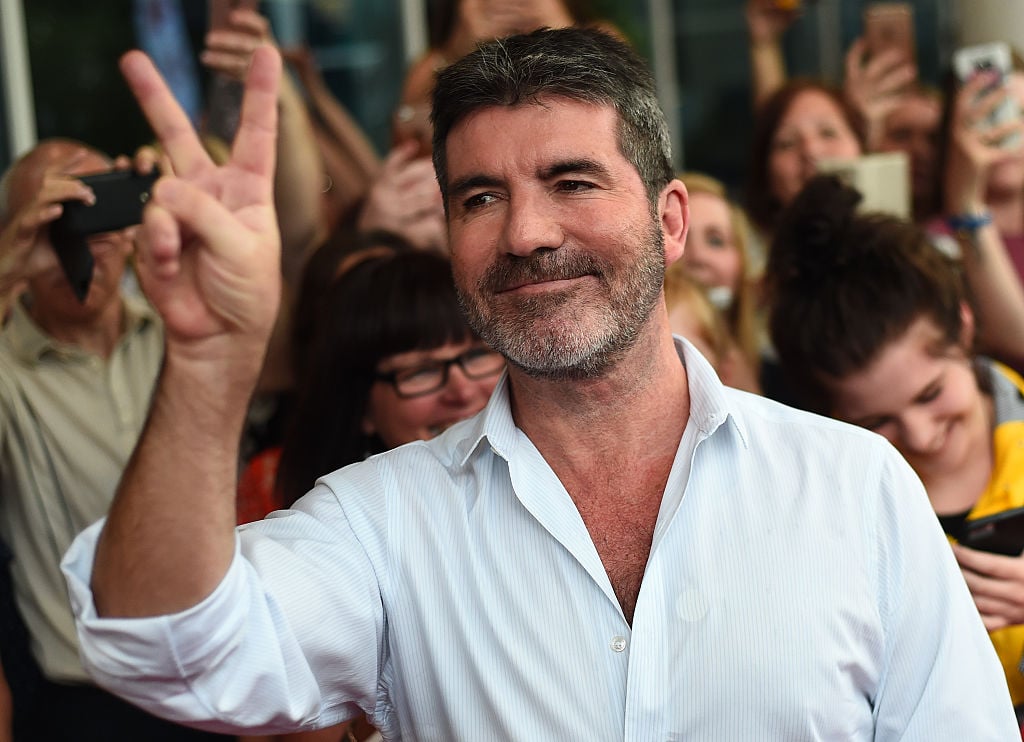 Let's hope Simon Cowell's young son develops the business gene his father perfected or else he could struggle to make ends meet as an adult. Cowell's million-dollar fortune will go to a charity supporting kids and dogs, not his offspring. In a statement typical of his infamous tough love, Simon Cowell says, "I'm going to leave my money to somebody. A charity, probably — kids and dogs. I don't believe in passing on from one generation to another."
Next: The trust fund ends with this fashion mogul.
13. Gloria Vanderbilt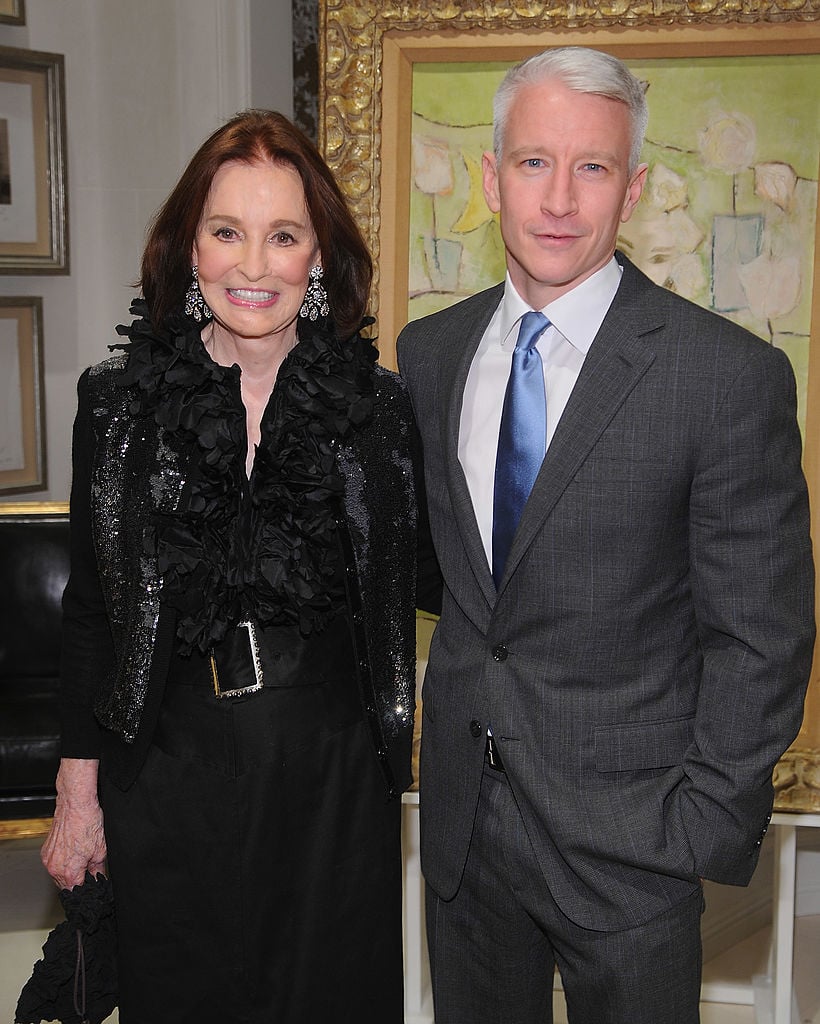 Anderson Cooper's bloodline is flowing with old money. His mother, Gloria Vanderbilt benefited a $5 million trust from her father Reginald Vanderbilt and managed to build it into a $200 million empire. As for her son? He'll have to earn his own salary. Cooper told Howard Stern. "I don't believe in inheriting money. I think it's an initiative sucker. I think it's a curse."
That's a convenient viewpoint considering his mom has zero plans to award him a trust fund. Luckily, his CNN gig pays pretty well.
Next: A rocker who plans to spend all the money himself
14. Sting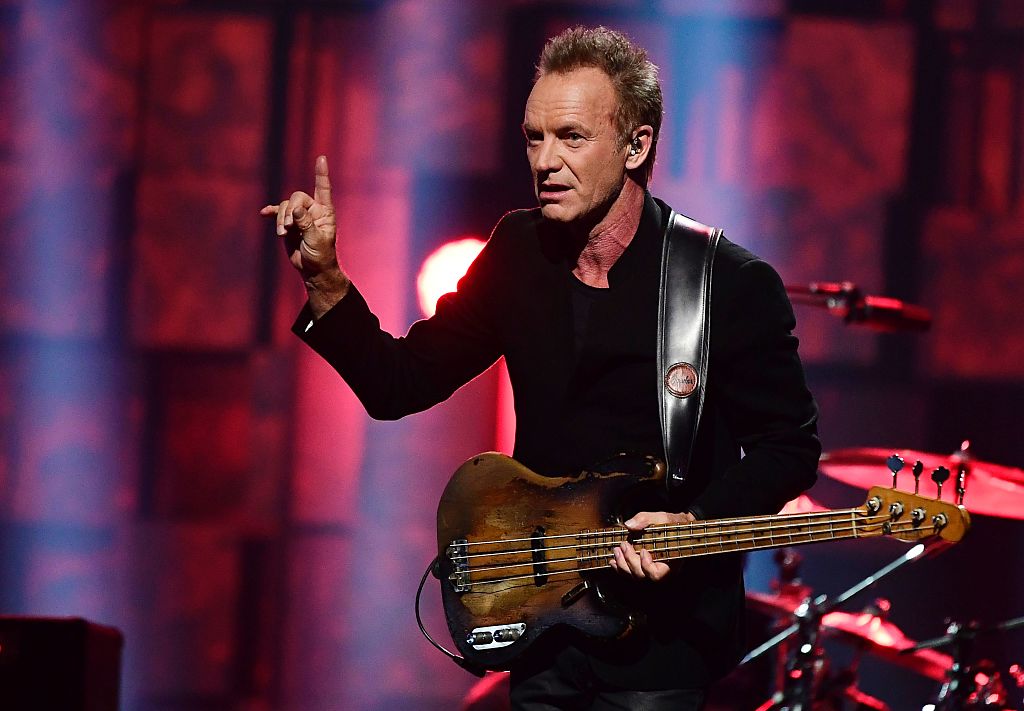 Sting is another rich celebrity planning to leave his family hanging in his will. The rocker tells The Daily Mail, "There won't be much money left because we are spending it! We have a lot of commitments. What comes in we spend, and there isn't much left. I certainly don't want to leave them trust funds that are albatrosses round their necks. They have to work."
Abiding by the work hard, play hard motto may be a bit ambitious for Sting. He'll need to spend over $300 million to burn through all his earnings.
Next: Home Depot founder who skirted his family in his will
15. Bernard Marcus
Embed from Getty Images
Like so many others on this list, the founder of Home Depot, Bernard Marcus, plans to keep his kids as far away from his $4.9 billion fortune as possible. It may seem harsh, but leaving little for his children ensures they'll become more motivated to amass their own wealth just as Marcus did. Instead, his Home Depot stock shares will go to The Marcus Foundation, which he launched to support education and handicap initiatives.
Follow Lauren on Twitter @la_hamer.
Check out The Cheat Sheet on Facebook!