'Supergirl' Star Melissa Benoist Reveals Past Domestic Violence — Here's Who Fans Think She's Calling Out
Actress Melissa Benoist is a superhero. Yes, she plays one on TV, but now, fans are calling her a real-life hero for her incredibly powerful words speaking up about her time as a victim of domestic violence.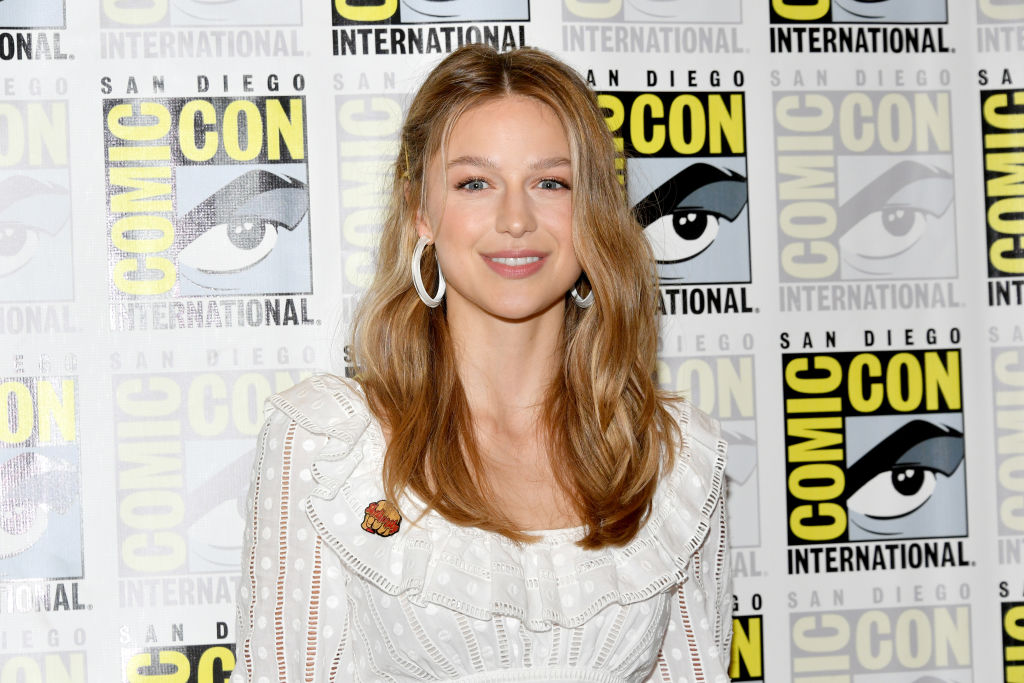 The focus of the story should be on how Benoist is healing from her past and how she hopes to help others who are in a similar situation. However, many fans can't help but wonder who she is speaking about. Here's who most think was responsible for the abuse, and why they're naming him.
Melissa Benoist is the star of 'Supergirl'
Benoist is best known for portraying the eponymous hero in the CW series Supergirl. The show, which began on CBS in 2015, later switched networks so that it could be officially a part of the DC TV Universe, with frequent overlap between it and other series such as Arrow and The Flash.
The actor got her start making guest appearances in TV series such as Blue Bloods and The Good Wife. Her breakout role came in 2012 when she was cast in the musical dramedy Glee on FOX. You may also recognize Benoist from films such as Whiplash and Jay and Silent Bob Reboot.
Benoist's recent statement
Being a very public figure, Benoist has addressed sensitive topics, such as mental illness, in the past. But on Nov. 27, 2019, she took things a step further, speaking in a very personal Instagram video about being a victim of domestic violence, or intimate partner violence.
In the video, Benoist refers to a partner who was "manipulative" and "devious." She recounts the relationship, which felt like "a runaway freight train." After sharing, she posted a link to the organization Futures Without Violence, writing, "By sharing my story, hopefully I can empower others to seek help and extricate themselves from abusive relationships."
Fans think Benoist is talking about her ex-husband Blake Jenner
Benoist does not name her abuser. However, there are quite a few clues as to who she's talking about. She says that he was younger than her, which was the first indication that she was speaking of Blake Jenner, her Glee co-star to whom she was married for a number of years.
What's more, the timing lines up. In the video, Benoist recounts a time when her abuser hit her with a phone. They made up a story about her tripping and hitting her face on a potted plant, which is what she later told Jimmy Fallon on his show in 2016. She and Jenner divorced in 2017.
Who is Benoist married to now?
Thankfully, Benoist is in a much better place these days. She began dating her Supergirl co-star Chris Wood, during the time they appeared in the series together. She helped him launch his website I Don't Mind about mental illness, which led to them growing closer.
Benoist and Wood became engaged in Feb. 2019. They married in Sept. 2019. We can only assume that he has helped her in her decision to come forward about her past trauma, and will continue to do so in the years ahead.