'Supergirl': Why Tom Welling Should Have Played Superman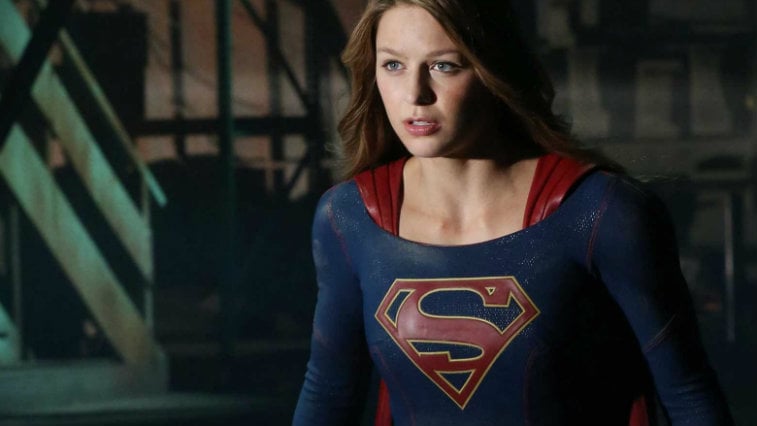 At this point, most comic book fans have come to accept that their favorite heroes will be re-imagined again and again across various media. After all, superhero tales have evolved into a kind of modern mythology, and the stories that define its central characters change with the times. This is especially true in the case of characters like Batman and Superman, both of whom have been interpreted countless ways in live action over the years.
The latter is even set to receive a second ongoing incarnation — complementing Henry Cavill's big-screen Superman in the DC Extended Universe — with Teen Wolf actor Tyler Hoechlin joining the cast of Supergirl as it moves over to The CW for season 2 this fall. Before the casting was made official, some speculation centered on whether the network might look to its last television Kal-El, Smallville star Tom Welling. Though it's understandable why the network may have decided against the actor reprising his role (he did play it for a full decade), we can't help but fantasize about the significance in bringing Welling back would have had for Supergirl and, by extension, the larger "Arrowverse" that has developed over at The CW in the last few years.
The mere presence of Welling on Supergirl would have allowed The CW to acknowledge that the events of Smallville stand as canon alongside Arrow, The Flash, Supergirl and Legends of Tomorrow. Hell, throw in CW Seed web series Vixen, and the DC television universe is well on its way towards becoming just as complex and interconnected as the Marvel Cinematic Universe.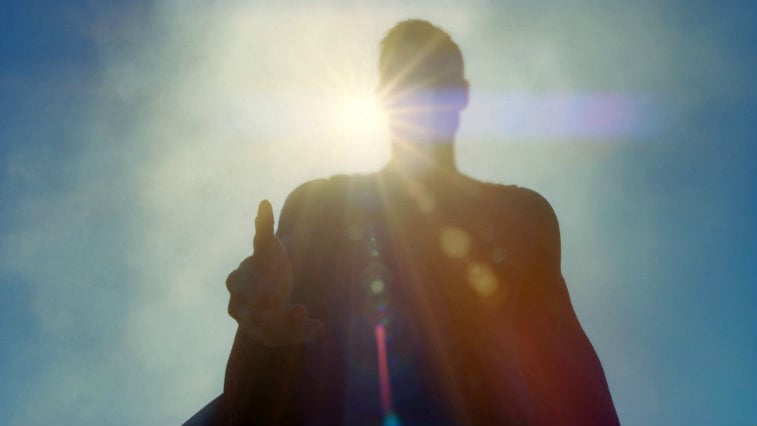 With the exception of Fox's Gotham (which presents way too many issues to conceivably fit within the timeline of the other shows), adopting Smallville into the fold would have been a clever way to recognize that Welling's show was essentially the most direct forebear to the current crop of DC live-action hits. The ground it broke paved the way for the "Arrowverse" to become a thing, as Smallville even introduced its own version of heroes like Green Arrow, Flash, Aquaman, Cyborg and others to form its own Justice League.
For fans of Welling and Smallville in general, the actor's appearance on Supergirl would have provided some much-needed payoff to the end of that 2001-2011 series. Its strict "no flights, no tights" rule was stretched to the most extremely literal version of that, wherein Welling's Clark Kent adopted a (lame) superhero name, a makeshift costume bearing his insignia and learned to jump really, really high without ever actually taking flight until the final episode.
However, there was nary a shot of Welling in the classic Superman suit, handily making Smallville the longest example of audience foreplay to grace television screens in recent memory. Punctuating a decade of faux-Superman with regular appearances of the real thing on a sister show would have been a fun way to honor the still-devoted following that Smallville maintains.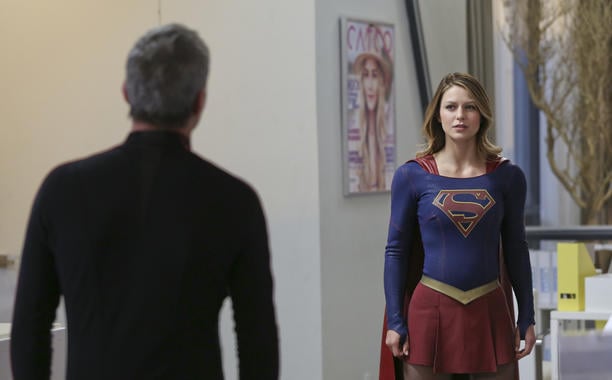 It's anyone's guess why Welling wasn't brought onboard. Perhaps the showrunners simply wanted a fresh take on their Superman without any baggage from a show they had nothing to do with. That's an understandable enough sentiment, and since Welling has denied being asked to play the role, it's quite possible that such a conversation simply never took place. The actor's schedule doesn't appear to be particularly packed, likely leaving plenty of room for him to reclaim his signature role at least in a recurring capacity.
In any case, the fact that Superman is being brought on to Supergirl bodes well for fans who have long hoped that DC would realize that even casual viewers can grasp the idea of separate film and television stories that mirror the comics' multiverse concept. It's a strategy that is so far working well on the TV side and gives DC free rein to trim the narrative fat wherever they need to, ultimately leaving open the possibility for a cross-over event in which Hoechlin and Cavill can potentially come face-to-face.
Granted, such a scenario is likely far in the distance if it ever even happens. Nevertheless, we're excited at the idea of Superman returning to our television screens and look forward to what Hoechlin does with the part. Stay tuned, Supergirl fans.
Follow Robert Yaniz Jr. on Twitter @CrookedTable
Check out Entertainment Cheat Sheet on Facebook!