SuperM Made Their US TV Debut on 'The Ellen DeGeneres Show'
SuperM released their debut album and the music video for their lead single, "Jopping," on Oct. 4. On Oct. 9, SuperM made their U.S. TV debut on The Ellen DeGeneres Show. DeGeneres interviewed the group and SuperM performed "Jopping" and "I Can't Stand the Rain."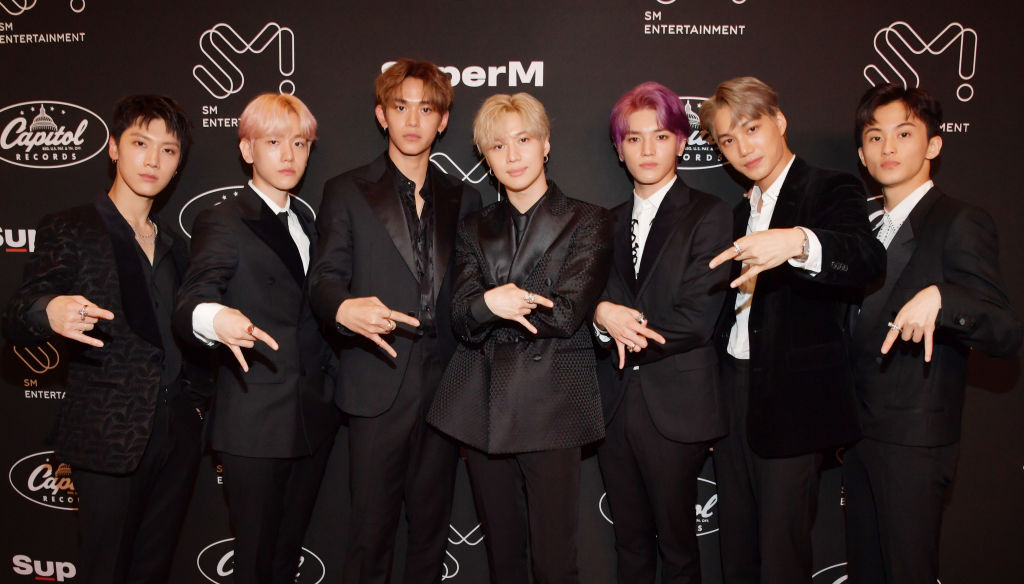 SuperM performed on 'The Ellen DeGeneres Show'
The group made their U.S. TV debut with a performance of their new single, "Jopping." The group also performed "I Can't Stand the Rain" for fans to watch online. Both performances are available to watch on ellentube.com.
Fans of SuperM are excited for what's next for the group. SuperM's tour begins in November with their first concert in Fort Worth, Texas. Fans who attended the taping for The Ellen DeGeneres Show were excited to see how happy the members of SuperM looked.
"also at the end of the interview all of superm gathered together in a big group hug and were just jumping together in excitement and they looked so happy together like taemin had the biggest grin on his face in the middle," one fan tweeted.
Fans can watch SuperM's interview on YouTube
Before the show aired on Oct. 9, the interview with SuperM was uploaded to TheEllenShow YouTube channel. In the interview, the members of SuperM introduced themselves and taught DeGeneres how to "jop." Ten asked DeGeneres for help deciding on a name for SuperM's fans.
"We've been thinking a lot about the names, right? Because we want the best name for our fans," he said. "But I feel like today, we need your help."
DeGeneres came up with M-Joppers and Mark suggested having fans say "Assemble," but none of the ideas thrown around became permanent.
"This is the name we're going to be calling them forever," Mark said. "And so we wanted to pick the perfect one."
Ellen DeGeneres asked the members of SuperM if they were single
While K-pop idols usually keep their personal lives private, most western media outlets still ask idols about their dating lives. In the interview, DeGeneres asked the members of SuperM if they were single. All of the members said they were.
"Wait, why are you always curious about this, though?" Mark asked.
"It's my job," DeGeneres replied.
Mark's question earned praise from fans on social media. Some found his comeback to the question to be hilarious, while others viewed it as Mark calling out the media's obsession with K-pop idol's private lives.
"ELLEN ASKED IF SUPERM WERE SINGLE AND MARK SAID WHY DO YOU GUYS ALWAYS ASK THAT HEJSJSNSNSNDMSKKS," wrote a Twitter user.
"mans said what needed to be said," a fan tweeted.
"UGH T H I S !!!! like why do yall care if theyre dating or not. its none of your business anyway…," another fan tweeted.
The group donated money to the Ellen Fund
At the end of the interview, SuperM brought out a surprise for DeGeneres. The group donated $50,000 to the Ellen Fund to aid global conservation efforts. DeGeneres thanked the group, and on social media SuperM fans shared how proud they were of the group.
"no matter how u look into it $50,000 is still a huge amount of money and sm/superm just donated it to ellen's charity…… my kings," a Twitter user wrote.
"wow superm really came through with a whole donation for their first visit to ellen," a fan tweeted.
"superm pulled 'omg ellen you didn't' on ellen herself," another fan tweeted.