SuperM Releases a Group Trailer and Announces First Concert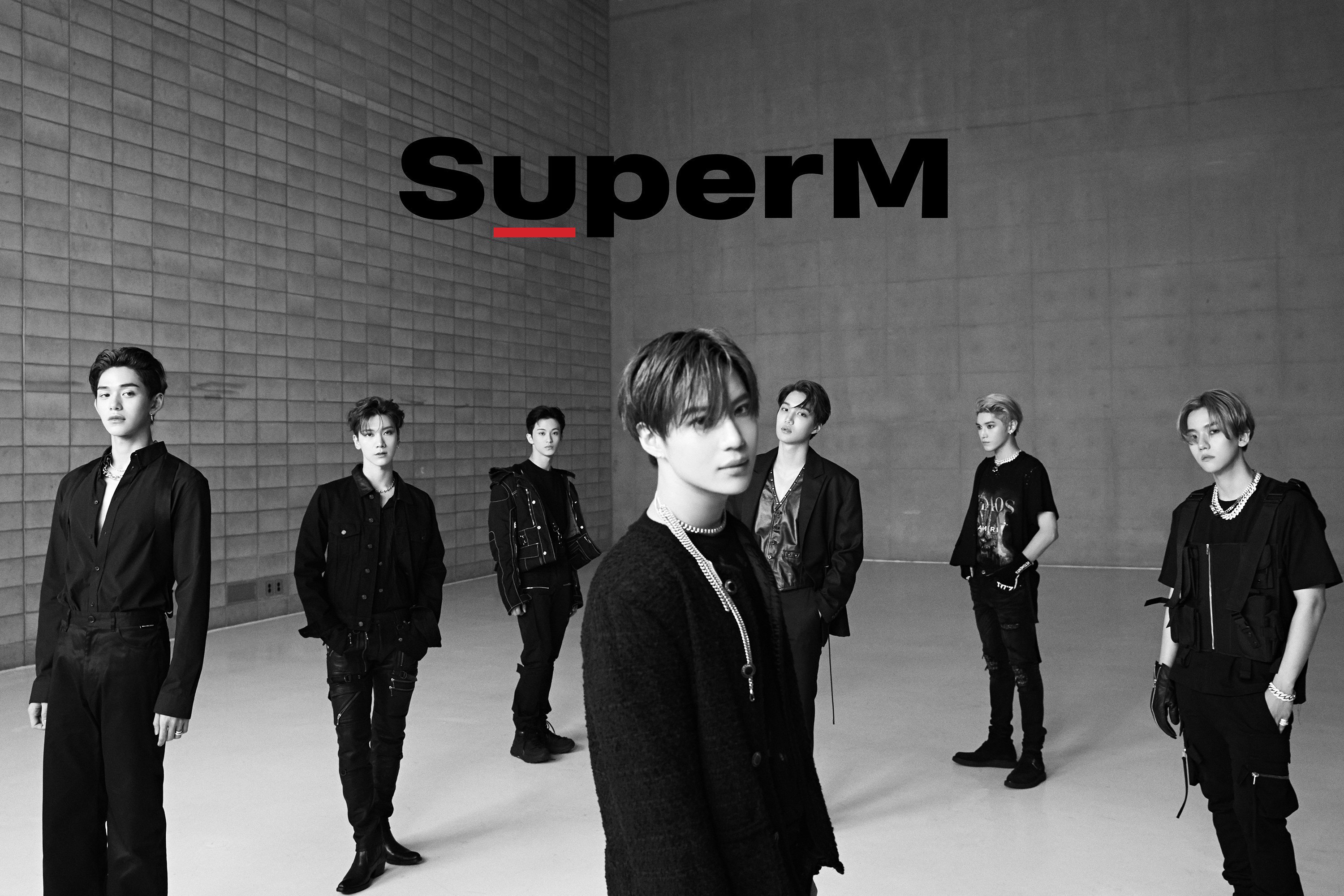 SuperM's debut album drops on Oct. 4, 2019. Leading up to their debut, SuperM released multiple teaser trailers of the individual members. The group just released a trailer of all of the members. SuperM also announced the date and location of their first concert in the U.S.
The new SuperM trailer shows all of the members
In the previous trailers for SuperM, all of the members embraced a superpower concept. Each member had a different superpower and Taemin was revealed as the person behind all of the members coming together. The concept in the previous trailers also had a futuristic feel.
The new trailer for SuperM notably included the music from Ten and Mark's trailers. Instead of still using the superhero concept, the members appear as themselves. Taemin leads the group down a walkway and is the first member introduced.
Fans loved the new SuperM trailer
After watching the trailer, fans cannot believe how one group is filled with so many talented members.
"GUYS LIKE YOU DONT UNDERSTAND ITS ALL MY BIASES AND BIAS WRECKERS IN ONE GROUP TOGETHER IM LOSING MY MIND #SuperM," one fan tweeted.
"no matter how you flip it who's in the front at a moment or the side or back it's too much to grasp. it's biases everywhere. is the debut FDA approved? cause i'm pretty sure this isn't healthy for anyone watching," a fan wrote on Twitter.
SuperM's first concert in LA is free
SuperM announced their first concert will be on Oct. 5, the day after their debut album drops. The concert will be at the Capital Records Tower. Before the concert, there will be a K-pop village open with merchandise and food.
According to SuperM's official website, the K-pop village is free to the public. Tickets to SuperM's first concert are also free. To many fans' disappointment, the free tickets were all claimed within minutes after going online. Because the members of SuperM all come from four different K-pop groups there are a lot of fans who want to attend the concert.
One Twitter user wrote, "They really made the SuperM tickets free…do they not realize the chaos they've just created – there are literally 4 fandoms who all want to go. We all saw how messy the last free NCT event was, this is going to be much more dangerous because of all the people. Be safe everyone!"
There are no more tickets available for the concert
Tickets to SuperM's first concert were all claimed incredibly quickly. By the time SuperM posted an announcement about the event on Twitter, tickets were already gone. Fans took to Twitter to express their disappointment.
"SUPERM IS REALLY COMING TO LA AND I CANT GO BECAUSE THERES NO TICKETS. THIS IS SICK," a fan tweeted.
Even though the concert is a free event, fans already found some people selling the claimed tickets for hundreds of dollars.
"Please do not sell these superm tickets! They are FREE. you did not have to spend any money for these tickets. I have already seen people sell them for $200+ give these tickets to real fans, this is a true scam smh," wrote a Twitter user.
Aside from this first concert, no other concert or tour dates have been announced for SuperM.