SuperM Releases First Teaser for Their Debut Album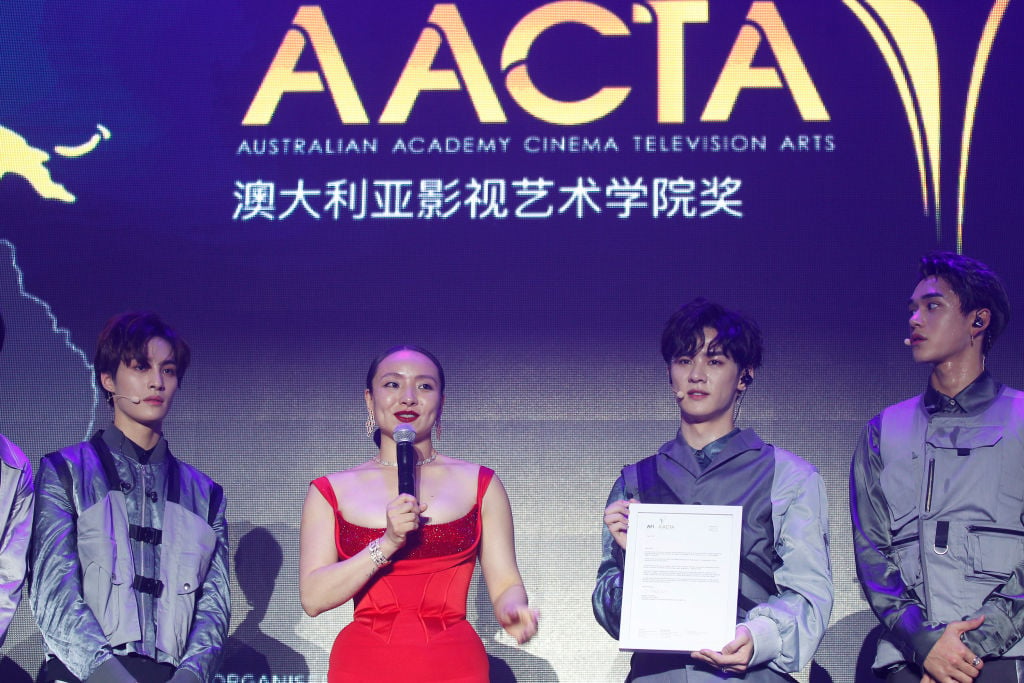 The new K-pop group SuperM debuts on Oct. 4, 2019. In the month before the group's debut date, the group plans to release multiple teasers for fans about the upcoming album. On Sept. 1, 2019, SuperM released the first set of teasers.
SuperM released an intro video as a teaser
On Aug. 31, 2019, SuperM released a video titled "SuperM: INTRO" on YouTube and their social media platforms. The black and white video showed the creation of the SuperM logo set to futuristic music. SuperM also released a black and white photo of the group. In the photo, Taemin stands in the center of the other members.
"Why is Taemin center lmao??," wrote a Twitter user.
"This is like asking why Jesus sat in the center of The Last Supper," a fan wrote back.
While Taemin is not the oldest artist in the group, he debuted in 2008. He also has extensive experience as a solo artist. In Shinee, Taemin is the main dancer and lead vocalist.
In EXO, Baekhyun is the main vocalist and he is the oldest member of SuperM. Kai is a rapper, vocalist, and main dancer in EXO. Taeyong is the leader of NCT 127 and is a vocalist, main rapper, and main dancer. Mark is the youngest member of SuperM and in NCT 127 he is a vocalist, main dancer, and main rapper.
In WayV, Ten is the main dancer, lead rapper, and lead vocalist. Lucas is a vocalist and main rapper. Taeyong, Kai, and Ten are also the centers in their respective groups. All of the members of SuperM have singing, rapping, and dancing skills.
The group also released a teaser trailer for one of the members
On Sept. 1, 2019, SuperM released a trailer of one of the members, Baekhyun. The futuristic trailer shows the singer sitting in a lab as a robot circles around him. As the trailer continues, the tech around him becomes more advanced. The music escalates and lights flash around Baekhyun until the end of the trailer.
At the end of the trailer, all of the members' names appear. Baekhyun's name is in white while the other members' names are written in black font. This signals each member will receive their own personal trailer. The same day, social media accounts for SuperM released several concept photos of Baekhyun.
SuperM will debut in the United States
SuperM differs from other K-pop groups because the group will debut in the U.S. SM Entertainment partnered with Capital Music Group and its independent label Caroline. The partnership was formed to unite the Korean and American music industries.
"Super M is uniquely positioned to become the highest-profile U.S. debut of a K-pop group in the history of this phenomenon," said CMG CEO Steve Barnett.
Because SuperM members all belong to established K-pop groups under SM Entertainment, the company refers to them as the "Avengers of K-pop."
"We're maintaining their groups, their solo careers, and on top of this we have this 'Avengers' group to pull them together," said Chris Lee, an executive at SM Entertainment. "There's already an Iron-Man, a Thor, etc; and just like how the Avengers can have their own successful movies, there is a different kind of energy when they are together as the Avengers."