SuperM Releases Teaser Trailer and Concept Photos of Ten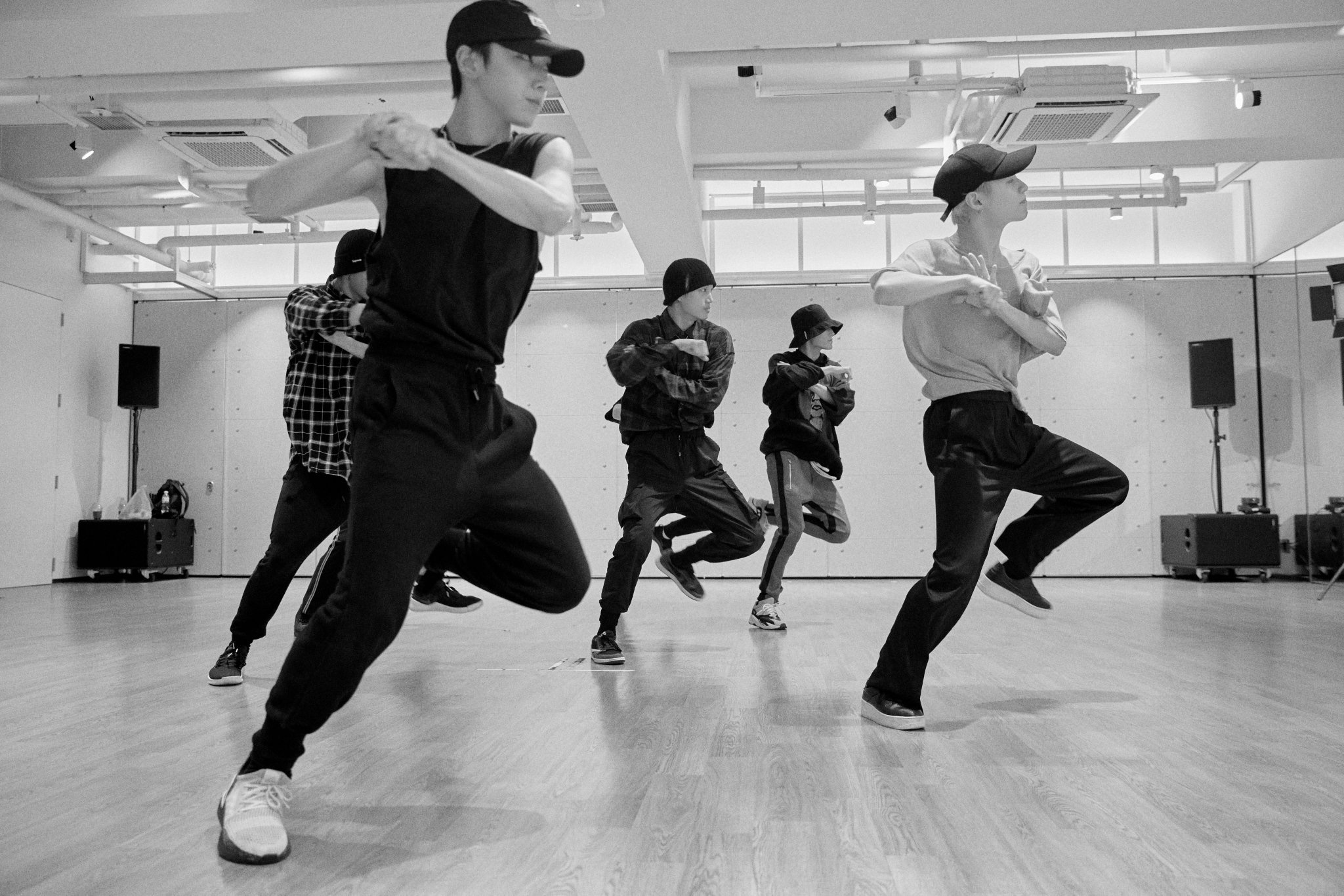 The K-pop group SuperM releases their debut album on Oct. 4, 2019. To promote the upcoming album, the group also releases teaser trailers and concept photos of the individual members. SuperM previously released teasers for Baekhyun and Taeyong. Ten is the third and most recent member to have a teaser trailer and concept photos released.
SuperM's trailer for Ten fits in with the previously released trailers
All of the teaser trailers for SuperM have similar concepts. They are all futuristic in nature and each member embraces a type of superpower. Taemin also appears at some point in each member's trailer.
Ten's trailer opens with him walking up to a broken painting. Sunflowers are strewn around the room and the painting is covered by a blue curtain. Taemin then pulls Ten into the painting.
The scene then transforms into a colorful room and Ten's name is highlighted in white along with Taeyong and Baekhyun's names. Ten dances as the lights flicker on and off, showing off his incredible dance skills. At the end of the trailer, Ten stares at the restored painting while holding a flower.
Ten's teaser trailer for SuperM shows his impressive dance skills
Ten's superpower in the trailer is unclear. Some fans speculate his intended superpower could be dancing, teleportation, or manipulating nature. One thing is clear from the trailer. Ten is one of the most impressive dancers in SuperM, if not the entire industry.
"tens superm trailer was just so beautiful? on top of his stunning visuals, the dancing was so on point and beautiful. i could go on all day,, maybe even cry. ten is the perfect man and his trailer was art. i can't wait to see what he has to show us in superm. #TENistheFuture," a fan tweeted.
"Omg Ten going hard on his trailer !!! I love it !!! When he dances I swear I'm always in a trance! And his visuals oh my gosh !!!!," another fan wrote on Twitter.
SuperM also released concept photos of Ten
SuperM released several concept photos of Ten the day after his teaser trailer dropped. Just minutes after the concept photos came out, #SuperM_TEN trended worldwide on Twitter. The photos are stunning, and show the power of Ten's visuals. The images show Ten in androgynous outfits and aesthetically, Ten appears as a work of art.
"HE LITERALLY IS THE ART HIMSELF IMAGINE SHOWCASING THE COLORS OF THE RAINBOW IN YOUR OWN TEASER IMAGE OH GOD #SuperM_TEN," wrote a Twitter user.
"3 years into his career and no one is still on his level #SuperM_Ten," wrote another.
SuperM fans are excited Ten has a chance to shine
Ten first debuted with NCT in the sub-unit NCT U in 2016. He debuted in WayV in January 2019. While some K-pop fans are worried that some of the members of SuperM are overworked, some of Ten's fans are happy he was selected for SuperM. As a group, WayV was not heavily promoted and SuperM provides Ten with more opportunities to release music and showcase his talent.
"I hope SM will promote Ten better in the future. He deserves all the loves while being happy doing what he has always wanted to do #SuperM_TEN," a fan tweeted.
"in nct, wayv, and superm, came out with dream in a dream and new heroes, one of the best dancers in kpop history, has amazing vocals, and can speak 4 languages. ain't nobody doing it like ten #TENisTheFuture," wrote a fan on Twitter.