Supermodel Ashley Graham Gave This Advice to Women on 'Today With Hoda and Jenna'
Ashley Graham is once again breaking barriers. She's on the July cover of Allure, which is she calls the "beauty bible." Graham told Jenna Bush Hager this morning that she considers it an honor to be on Allure's cover, praising the magazine that "finally put a girl over a size 14 on the cover, and they didn't retouch anything."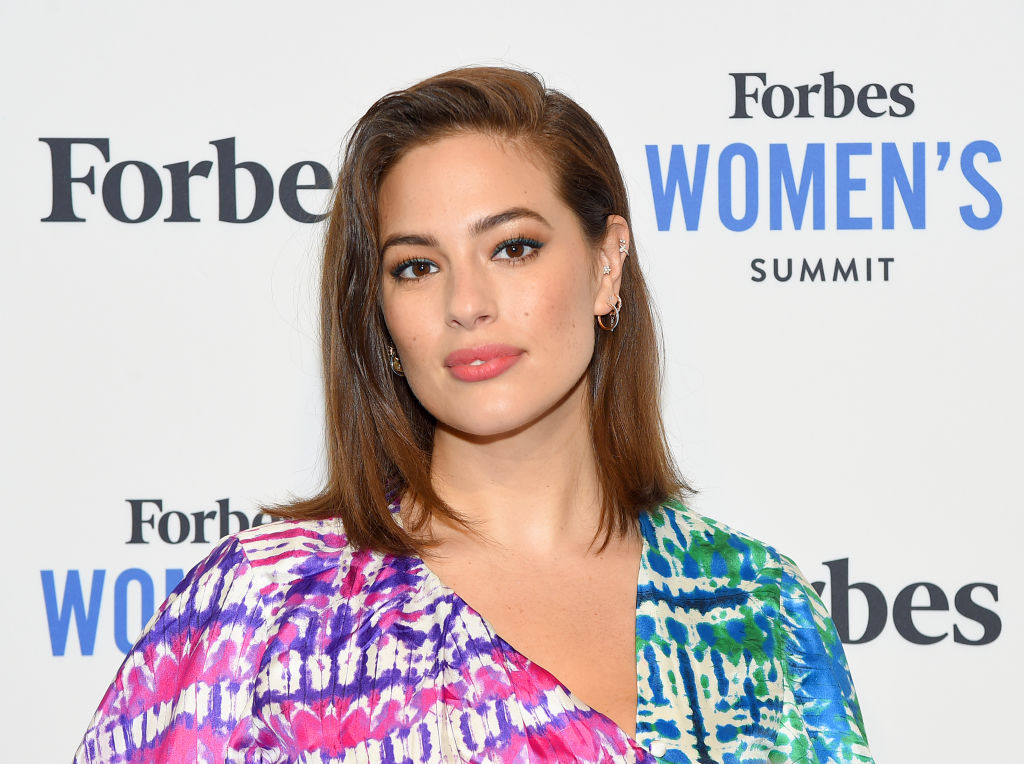 In addition to being a supermodel, Graham also serves as host and executive producer for Lifetime's beauty competition American Beauty Star. Filling in for Hoda Kotb on Today with Hoda and Jenna, Graham had some words of wisdom for women on body image and self-acceptance.
No retouching
Graham is a believer in transparency, not just in her work, but in her personal life and even her social media posts. "It was always about what others thought about my body, until I gained a voice," she told Allure. "Now I get to tell people what I think of my body."
She does this in word and image, making sure none of her photos are retouched and encouraging other women to avoid filters when they're posting on social media. "The more you're vulnerable with the people you're sharing with, the easier it is to be who you are. That's why I always tell women, just be who you are. Don't retouch your photos," she told Today.
Graham even instructs her photographers to avoid retouching. "I have to have that conversation with photographers all the time," she told Hager on Today. "I'll actually go to the monitor and I'll say to them, 'You see that dimple right there? Do not retouch it out. You see that new red stretch mark… don't retouch it.'"
It starts in middle school
Graham feels a responsibility to be as genuine as possible, especially since she's being followed on social media by many teenage girls. On the topic of retouching, she added, "There's 14 and 15-year-old girls out there who have those new red stretch marks and they need to see it. If we got to see more [stretch marks] growing up, don't you feel like you would've been more comfortable in your own skin?" she asked Hager.
"It all stems from middle school and what you allow. I really feel like it's a parent's job to tell their kids who they are. It's important to talk about it."
A daily practice she encourages women to start
Graham told Hager that years ago, she started creating positive daily affirmations for herself that she would recite in the mirror. "I had to come up with mantras and affirmations. I had to repeat it to myself every single day in order to really embody that woman, and it took years," she said.
Graham encouraged women to take up the ritual, saying it can help to own who you are and to be comfortable in your skin. "Talk to yourself In the mirror. It's only going to change your attitude toward your body," she told Today.  "I think what's happened for me is over time I've really just looked in the mirror and I've told myself, 'You are bold. You are brilliant. You are beautiful.' And I say 'I am' because anything that I say 'I am' after, is."
"Everybody's mantra is different," Graham added. "I see a lot of moms on Instagram writing on their mirrors 'I love myself, I love my hair, I'm smart – it's not just about looks, it's being ok with who you are." Graham still recites her mantras daily.