'Supernanny' Returns! Jo Frost Launches New Series Geared Toward Today's Parenting Issues
Jo Frost – aka 'Supernanny' – starred on the ABC reality show of the same name for seven seasons. Frost helped parents nationwide learn how to communicate with and properly discipline their misbehaving children, with a focus on implementing rules and structure in the home.
Now, Frost is returning to television with a new series set to launch on Lifetime in January 2020.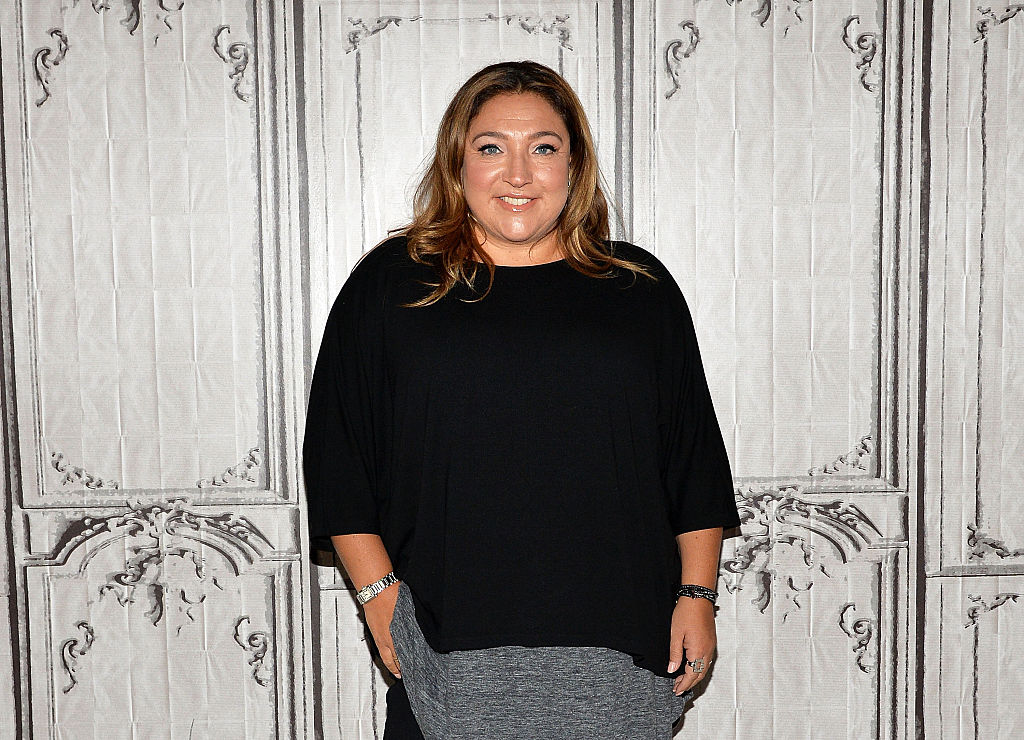 Second return for Supernanny
This isn't the first time Frost has resurfaced since her ABC series ended. In 2016, she took her parent-training skills on the road in UP's Jo Frost: Nanny On Tour that ran for 10 one-hour episodes. Though she may not have been on the airwaves, Frost has continued to do what she does best even off camera.  "I never went away. I've always been helping families," she said, according to Good Housekeeping. "But I'm very excited to be back on Supernanny, the brand I started."
Her new show, which premieres on Lifetime on January 1, will run for 20 episodes featuring Frost in cities across the United States, including Pittstown, New Jersey; Spokane, Washington; Cortlandt Manor, NY; and Makaha, Hawaii.
New challenges, new format
While Frost often worked with the toddler set on her original show, the reality star is now also helping families with older children on her new series, as well as addressing many issues of today's parents. Some topics include postpartum depression, the loss of a parent, and stay-at-home dads, as reported by Good Housekeeping.
"The show is exactly what fans have been asking for over the years," Frost said. "That is more help, more tangible advice, and techniques to make their lives a lot less complicated."
Frost will also be tackling everyday challenges such as healthy eating and sleeping, managing screen time, and social media overuse. "If you think about the first run of Supernanny, predominantly, it dealt with young children whose behavior was naughty," Frost shared. "The Supernanny that you're going to see is about the whole family, with kids of all different types of ages. We're addressing not just behavior that has spiraled out of control. We're really taking a look at real families, and looking at the issues that they face every day."
With today's tumultuous news cycle, Frost feels this is the perfect time to bring her skills to families in need. "We're living in a climate right now that is very difficult for many families," she said. "The world has become more polarized, too, and children have become the silent witnesses in so much struggle and strife in their parents' lives. It's been difficult for a lot of families. They're really struggling."
Supernanny skeptics
During her career, Frost has come across some naysayers who doubt her expertise, especially in light of the fact that she is not a parent. But Frost feels that type of response to her advice is just a defense tactic.
"There's always going to be those families or even just individuals who can be quite defensive. They're ready to just shut it down, shut the doors, like, 'What do you know?'" she told Parade in 2016. "I've spent thousands upon thousands of hours helping families. It's just an attitude and a quick, very lazy sentence really to throw at someone like myself. If I spent time stopping at every rock that was thrown at me, I would never move on my journey, would I?"
Frost maintains that her years of hands-on experience and communication prowess are what make her an expert in her field. "My parenting skills came from two decades of being in the field helping families and having the opportunity to work with hundreds of families of all different ages," she explained. "[It also comes from] the makeup of who I am intuitively, the connection that I have with individuals, and being able to understand them and to have compassion, and the passion of being able to stick with it in their journey with them to help them get to that place and to listen. You have to be a good listener."
Mostly, Frost is happy to be back on the job and considers it a privilege to help America's families. "I get so much love from the American family," she said. "They're just really grateful to have someone be a champion for them — and it's such an honor to be able to do that."
Supernanny premieres on Lifetime on January 1, 2020!