'Supernatural': How Many Seasons Are There of the Demon-Hunting Series?
Supernatural, The CW's long-running series about brothers, Sam (Jared Padalecki) and Dean (Jensen Ackles) Winchester, who carry on the work of their father (Jeffrey Dean Morgan) by hunting evil supernatural beings, starts its final season tonight (Heads up, expect the Winchester brothers to lose people). But how many seasons are there of the show that's managed to stay on the air for more than a decade? Find out ahead. 
Supernatural first aired in 2005
The Primetime Emmy-nominated series first aired on The CW, then The WB, on Sept. 13, 2005. Today, the anniversary of the pilot episode is known as Supernatural Day to viewers. 
To put it in perspective just how long the show's been on TV, Supernatural began six months after ABC's Grey's Anatomy that's now in Season 16 with no signs of stopping. Padalecki and Ackles were 27 and 23 years old respectively when the pilot launched and they've now been on the series for the better part of their twenties and thirties. 
How many seasons are there of 'Supernatural'? 
There are 15 seasons of Supernatural with the final season, Season 15, set to premiere on The CW tonight at 8 p.m. EST. 
As it stands now, ahead of the new season's premiere, there are a total of 307 episodes of Supernatural. Season 15 is slated to have 20 episodes meaning the series will end with Episode 327. 
The show didn't get great reviews right away 
Supernatural received less than stellar reviews after its debut with one Oct. 2005 review from Slant calling the show "clunky" and in desperate need of "any kind of tension it can get." 
It got one star out of four but like many other TV programs, Supernatural found its footing, improved over time, and developed a loyal fan base which has kept the show going.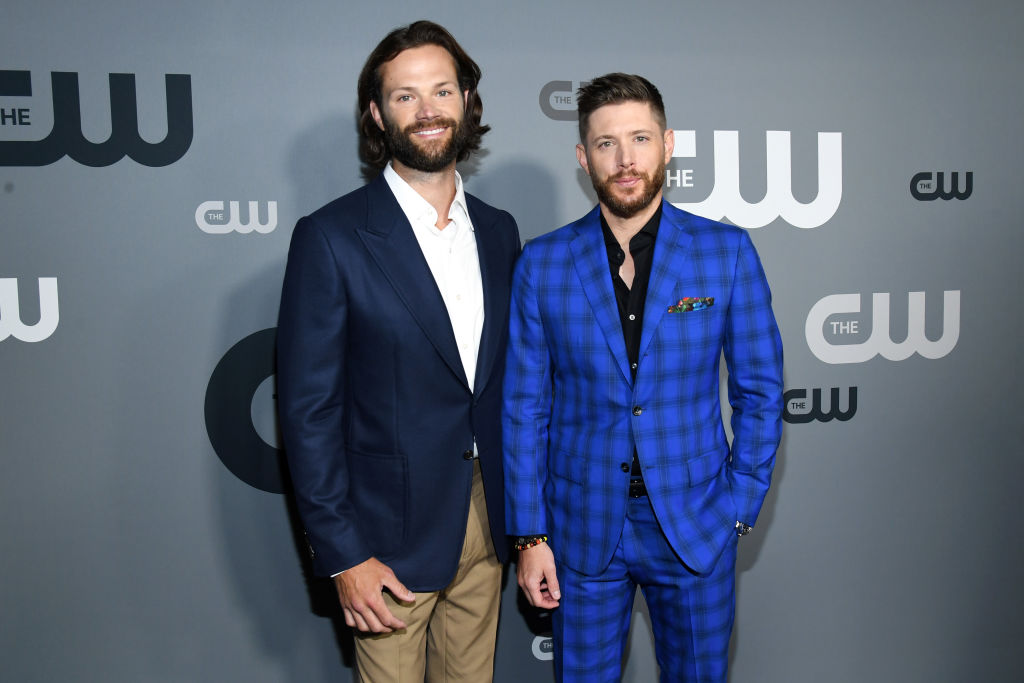 By 2006, Supernatural earned not one but two Primetime Emmy Award nominations, according to the show's IMDb profile. Supernatural received more Primetime Emmy nominations in 2008 and has continued to be recognized by others in the film and TV industries with nominations and multiple wins. 
What are the best seasons of 'Supernatural'? 
In our humble opinion, the best seasons of the series are as follows:
Season 4
Season 5
Season 8
Season 3
Season 7
This isn't to say we didn't enjoy every other season of the show, it's just that these are the ones we find ourselves watching again and again. 
How to watch every season of 'Supernatural'
While it's impossible to watch every single minute of all 307 episodes before the premiere of Season 15 tonight — there simply isn't enough time in the day — we've got the scoop on how to watch every season of Supernatural.
Netflix users rejoice because all 14 seasons of Supernatural are available and just waiting to be binge-watched on the streaming platform. The series is also accessible, albeit with a fee, on Amazon Prime Video and Hulu (with the Live TV option). 
Episodes from Season 15 will be available to stream for free (yay!) on The CW app the day after they air, the show shared in an Instagram post. 
Get ready for the final chapter of Sam and Dean to kick off when Season 15 of Supernatural premieres at 8 p.m. EST on The CW.
"Painful" is how Misha Collins, the actor who plays Castiel or "Cas" on Supernatural, described filming Season 15. Learn why here.