'Superstore' Cast Members Pay Tribute to Linda Porter
Linda Porter died on Sept. 25 at the age of 86 years old. She was best known for her role as Myrtle on NBC's workplace comedy, Superstore. After news of her passing, the Superstore cast shared their favorite memories of Porter.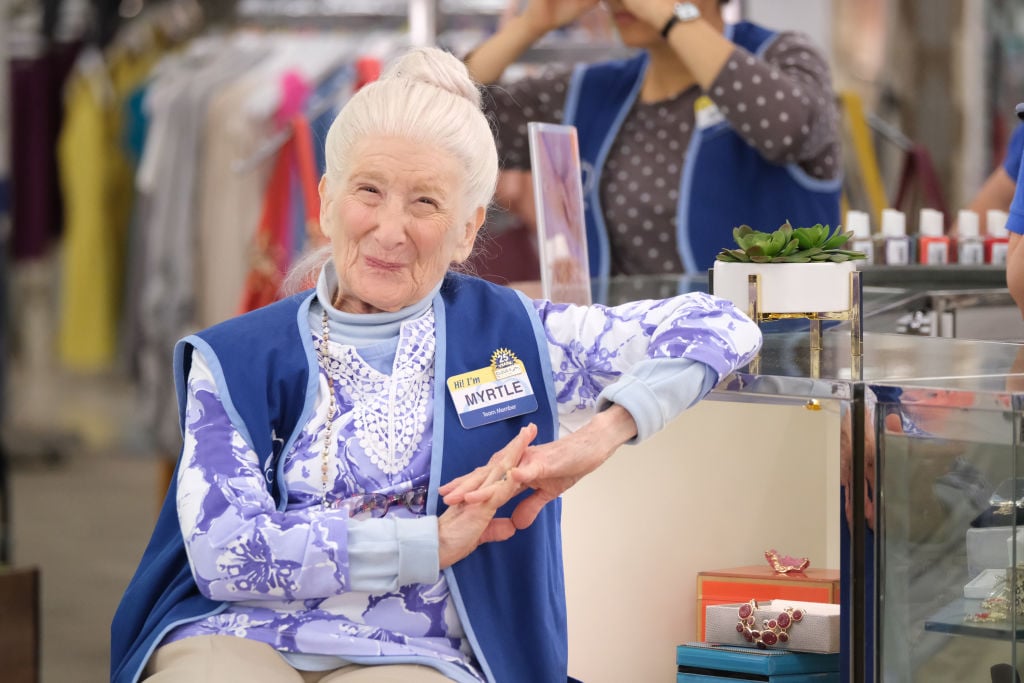 Linda Porter started acting in 1988
Over the course of her career, Porter had several acting roles. She appeared in countless films and TV shows. At the start of her career, Porter appeared in Frasier, Roseanne, Mad About You, and The Truth About Cats & Dogs.
In 1998, Porter appeared in ER and The X-Files. Porter had roles in Melrose Place, Even Stevens, Malcolm in the Middle, Gilmore Girls, The King of Queens, That's So Raven, How I Met Your Mother, American Horror Story: Murder House, The Mindy Project, and 2 Broke Girls. She also appeared in three episodes of Twin Peaks in 2017.
In Superstore, Porter played Myrtle, an elderly floor worker. Her character played a central part in the show when the employees tried to prove corporate unjustly fired Myrtle. Porter also provided a lot of comedic moments in the show with her character.
The cast of 'Superstore' shared their favorite memories of Linda Porter
After news of Porter's passing released online, the cast of Superstore shared sweet messages about Porter on social media.
"Here's hoping the angels don't call cut right away because your best stuff always came at the end. We'll miss you Linda Porter," wrote Ben Feldman.
The actor also shared a photo of him on set with Porter.
Mark McKinney tweeted, "Linda Porter Thank you for the life advice. #Superstore."
McKinney shared a video of Porter giving life advice. In the video, Porter encouraged people to go skiing every chance they got.
"The Superstore team lost one of its best members. RIP Linda Porter. Always funny, always vibrant and ALWAYS enthusiastic. I don't know that anyone loved our show more than Linda. Both you and Myrtle will be deeply missed. xoxo," wrote Lauren Ash.
'Superstore' writers and fans also shared their condolences
The writers of Superstore also shared sweet messages about Porter on social media.
Superstore writer Vanessa Ramos tweeted, "RIP Linda Porter. A true delight of a person who was up for anything."
"Linda wasn't just hilarious, she was incredibly sweet, energetic and enthusiastic – working with her brightened everyone's day. We're lucky to have been a small part of her long career. The Superstore family won't be the same without her," tweeted Superstore writer Gabe Miller.
Those involved with the making of Superstore were not the only ones mourning Porter. Fans also took to social media to share how much they would miss Porter on the show.
"from gilmore girls to superstore, you really made me laugh every time i saw you. i dont even know what to say, honestly. everything i could type would seem plastic. i am honestly so sad. rip linda porter," wrote a fan on Twitter.